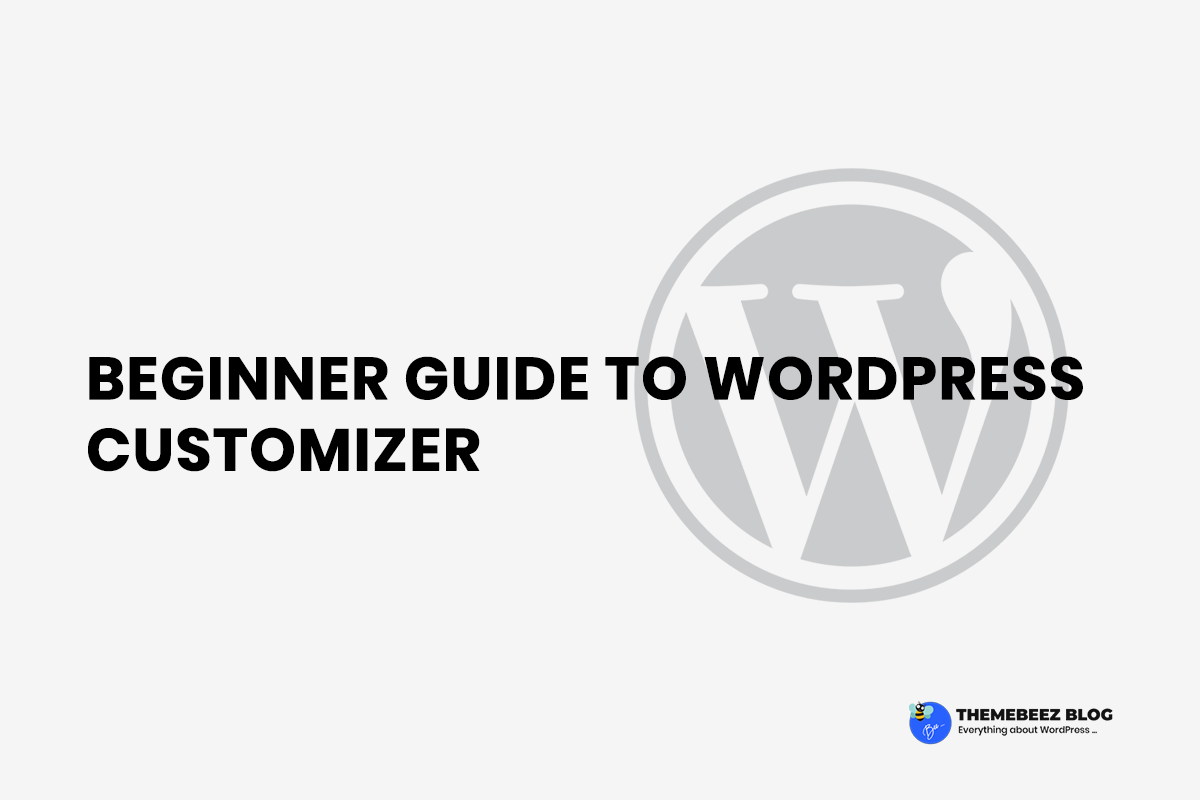 WordPress has been popular Content Management System (CMS) for creating and managing website's content. With WordPress themes, now it has become easy to setup website, and with WordPress plugins, it has become easy to add new features such as security, search engine optimization, etc… to website. WordPress comes with some powerful features which has made it handy for managing contents and site customization.
In this post, I'm going to give some brief introduction on WordPress Customizer. If you are a beginner in WordPress and you do not know much about theme customization, then this post might be of some help.
An Introduction To WordPress Customizer
WordPress Customizer, a framework for WordPress theme customization, was introduced in WordPress 3.4 for the first time. It is one of the powerful feature of WordPress, using which you can customize themes to create websites that suit your taste. Whenever any changes are made on the Customizer, the changes are immediately reflected and can be viewed with the help of Live Preview.
How to access the WordPress Customizer?
To access the WordPress Customizer, user must be logged into the dashboard first. Under Appearance, you can find link Customize.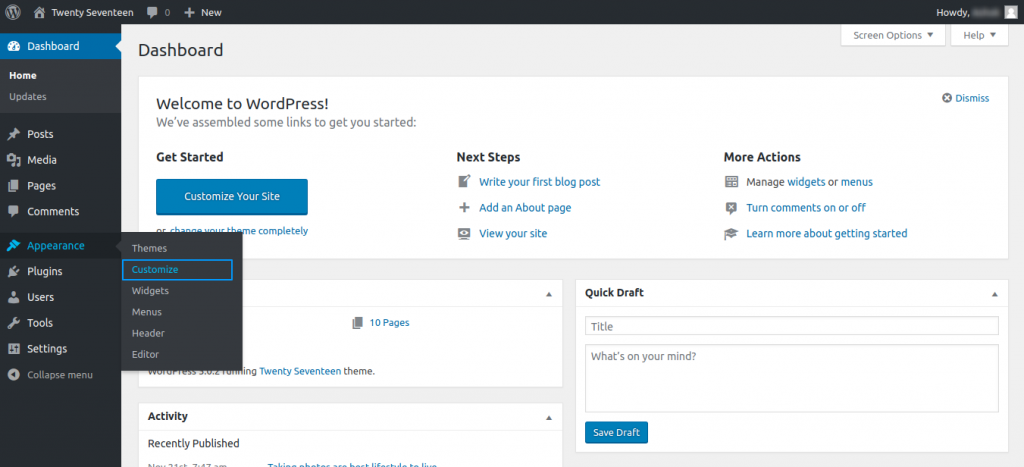 On clicking the link, customizer interface will be loaded. On the left side of the customizer interface, you can find options for theme customization whereas on the right side of the customizer interface, you can see the live preview of the immediate changes.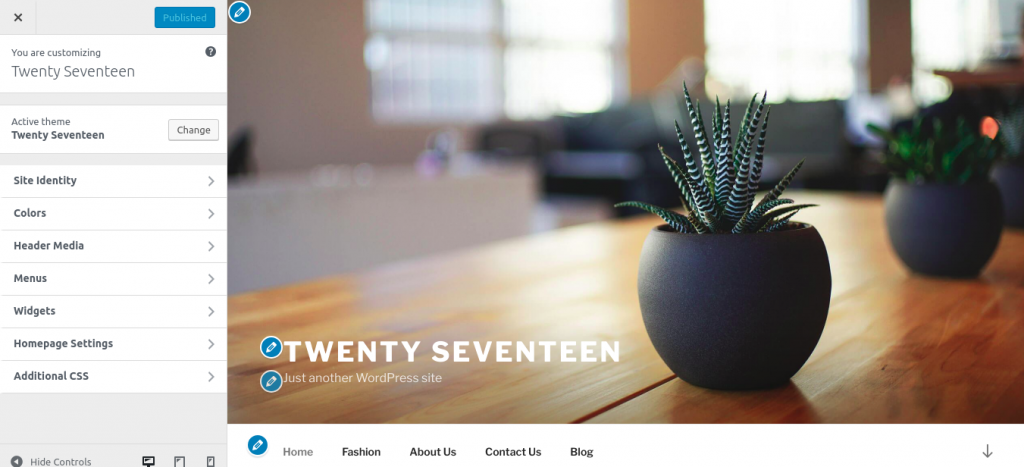 The customizer interface and customizer options for customization may vary with respect to the theme one has installed. But some of the basic options that remain almost same in every WordPress theme.
Configure site identity
Site Identity lets you to set identity of your website. You can set website's name, tagline, website's logo and site icon (or say favicon). After configuring the site identity, to save the settings click on Publish button.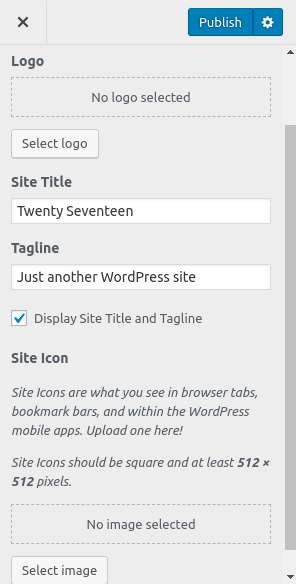 Manage Menus
A theme can have multiple menus, a main navigation menu, footer menu, header menu etc… To manage menus via customizer, click on Menus. On clicking you will find the lists of menus and menu locations if menu exists.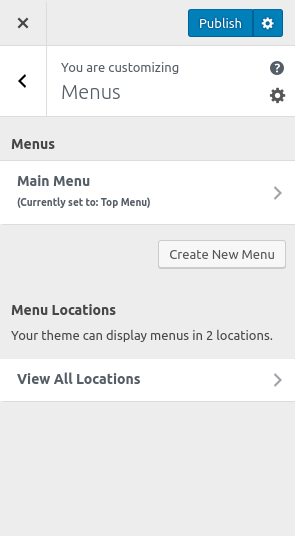 If there are no menus, then create a new menu by clicking on Create New Menu button.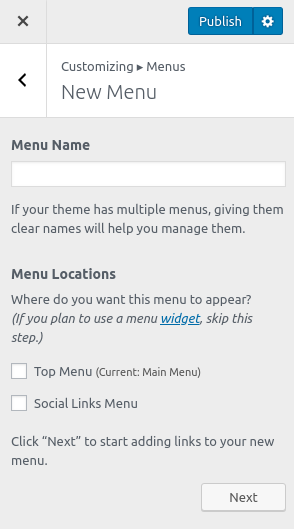 Set menu name and location for menu. To add menu items, click on Next button. You can set pages, posts, categories, tags, custom links etc… as menu items. Once everything is done, to save the menu configuration click on Publish button.
Manage Widgets
The common widget areas that we find in almost every WordPress theme are sidebar and footer. Sometimes we may find more widget areas rather than sidebar and footer. The widget areas are the sections that contains widgets. To manage widgets via Customizer. Click on Widgets, and you'll see the lists of widget areas if exists.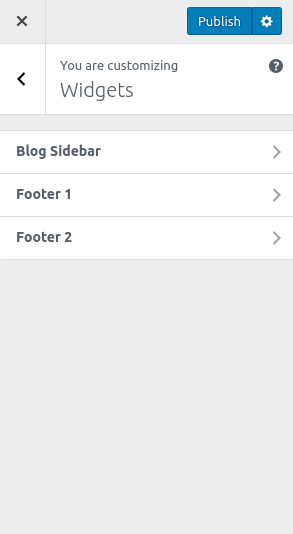 Click on any one widget area and you'll find the lists of widgets. If there is none, then add new widget by clicking on Add a Widget button. You can also reorder the widgets simply with drag and drop.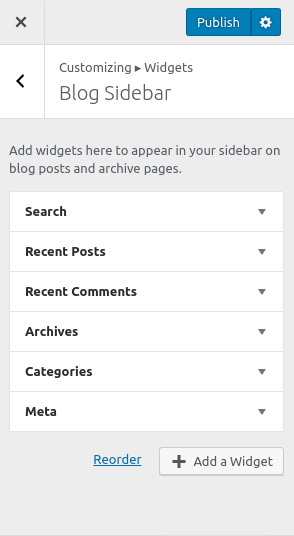 Manage Homepage
Some WordPress themes come with page template and it may be necessary for you to set the page with that page template as your Homepage. Your Homepage may also be any other page you've created. At that time, to set the page of your choice as a Homepage, click on Homepage Settings.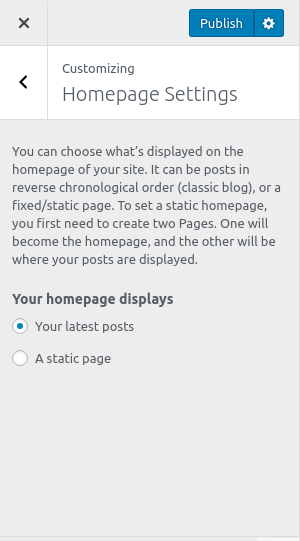 If you want to set blog page as your homepage then select Your latest posts option. Otherwise, select option, A static page. Then select and set pages as your Homepage and Blog page (Posts Page).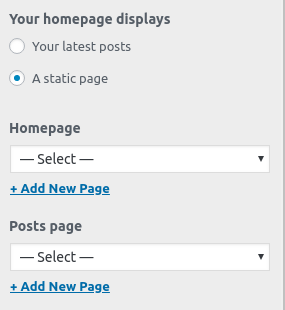 Once you've set your Homepage and Blog Page, click on Publish button save your settings.
Write Custom CSS
Sometimes you may be unsatisfied with styling of some elements of your currently activated theme and you may want those styles. Additional CSS comes to play a role at this moment. Click on Additional CSS, this will open the option to let you write your own CSS.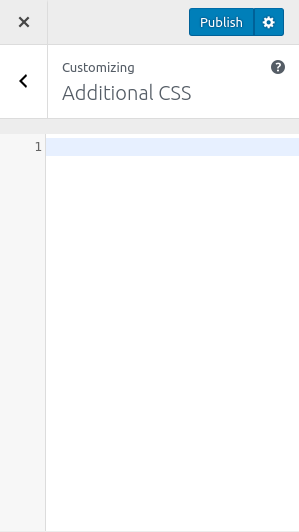 Note: Use this option if you've knowledge of CSS.
Other Options
Besides above mentioned options, there are also some other options such as:
Background Image – This option lets you set background image in your site's body background.
Background Color – This option lets you set background color in your site's body background.
Header Text Color – This option lets you set text color of your site title.
Header Image – This option lets you set header image.
Wrapping Up
Whenever you setup a WordPress site, the foremost task of yours is to customize your theme via WordPress Customizer.
I guess this might have been helpful for you. If you have any issues regarding customizer and have some queries, please comment in the section below.
We've also listed some of the Best WordPress Themes which may be suitable for your site.