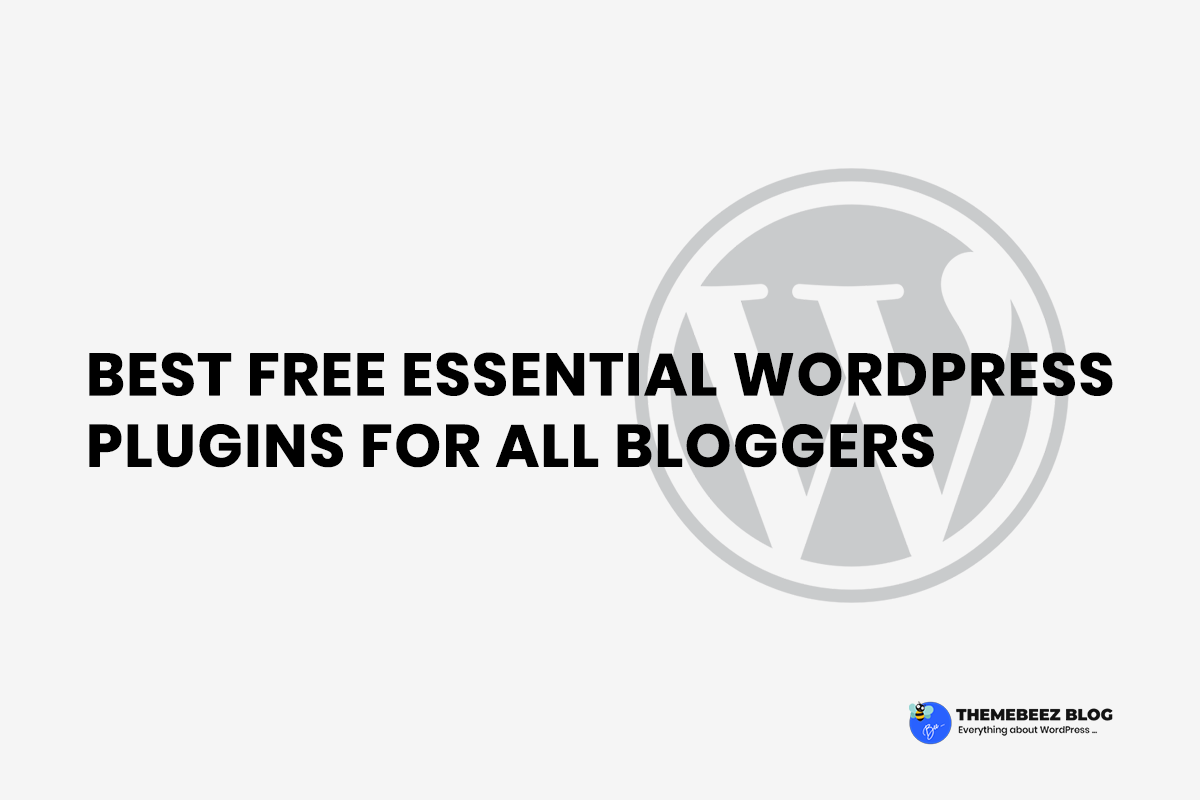 Have you ever started blogging and wondering what plugins you should be installing? There are thousands of plugins you could install which means it is challenging to choose which is best among them. If you are looking for Best Free WordPress Themes you can go through HERE.
I've tried a lot of plugins in the past to assigns some best. This has led me to create Best free WordPress plugins for all Bloggers. With the right set of below-listed plugins, you can make amazing things happen on your site while also saving a ton of money.
---
Here are some Best Free Essential WordPress plugins For Bloggers!
Below you will find a list of plugins that you can usually install for each new blogs. I've included best plugins as well as a brief description to give you a better idea to choose.
---
YOAST SEO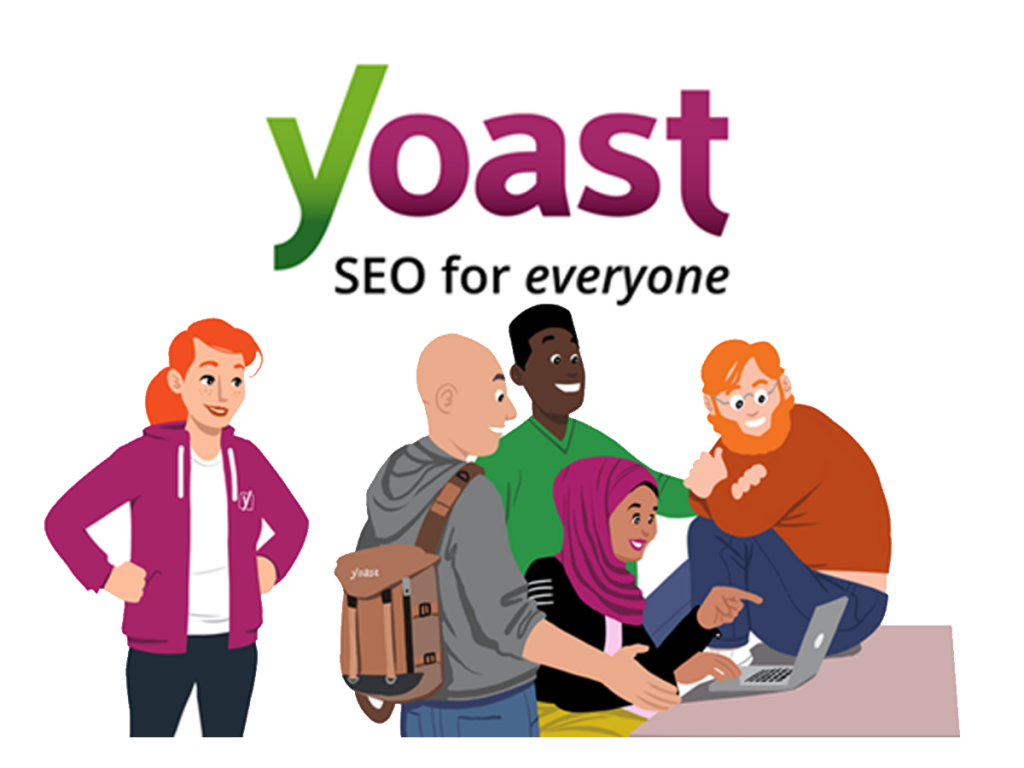 Need some help with your search engine optimization? Need an SEO plugin that helps you reach for the stars? Yoast SEO is the original WordPress SEO plugin since 2008. It is the favorite tool of millions of users, ranging from the bakery around the corner to some of the most popular sites on the planet.
With Yoast SEO, you get a solid toolset that helps you aim for that number one spot in the search results. Yoast: SEO for everyone.Yoast SEO does everything in its power to please both visitors and search engine spiders.
Key features of Yoast SEO :
Create better content: The snippet preview allows you to see how your page or post will look like in search results.
Meta and link elements: With Yoast SEO, you can determine the pages which would be shown by Google in its search results and which won't be. While WordPress only exhibits canonical link elements on a page, Yoast SEO makes it available everywhere.
Page Analysis: This feature checks minor things such as the length of the posts, the presence of a meta description and whether it contains the focused keyword etc.
Social integration: Yoast SEO comes equipped with Facebook OpenGraph implementation to link SEO and social media.
XML sitemaps: With its most advanced XML sitemaps feature, this plugin creates XML sitemaps automatically and informs Google and Bing of its existence.
---
JETPACK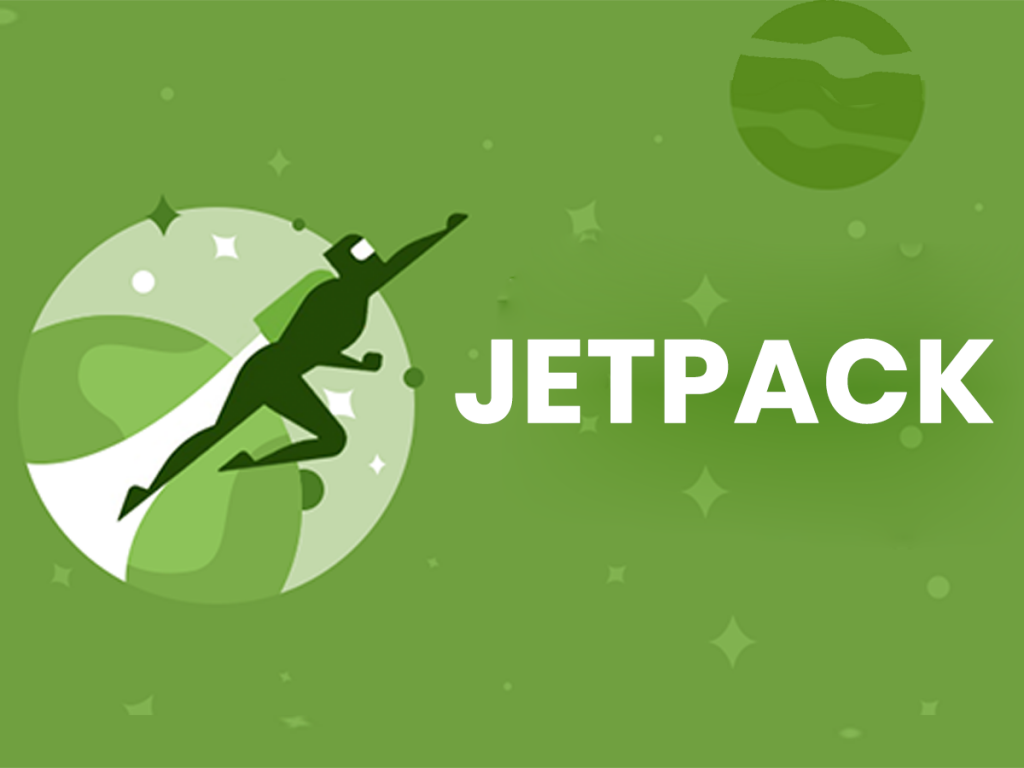 jetpack is a standard WordPress plugin created by WordPress.com. The plugin brings several of the most powerful options available on WordPress.com for WordPress sites.
Key features of Jetpack:
Image CDN: Jetpack permits you to offload your pictures to their servers so your site loads quicker.
Site observation: Jetpack can monitor your website every five minutes to see if it's still active and available
Related Posts: you'll be able to offload the advanced processing of finding connected posts to their servers
Publish by Email: Jetpack permits you to write down your posts via email and send them it to get automatically published
Automatic publishing: Jetpack can publish your posts to Facebook, LinkedIn and Twitter automatically
XML Sitemaps: Jetpack will produce a sitemap for your site and share it with Google to assist you to rank better Brute Force Attack
Protection: Jetpack knows about attacks and might use that data to shield your own website
Contact Forms: Jetpack makes it easy to form contact forms for your website.
Custom CSS: Jetpack can provide you with a simple way to add your own custom CSS to your site's theme
e Statistics: Jetpack monitors traffic to your website and provides you statistics to help you see which posts are fashionable
---
AKISMET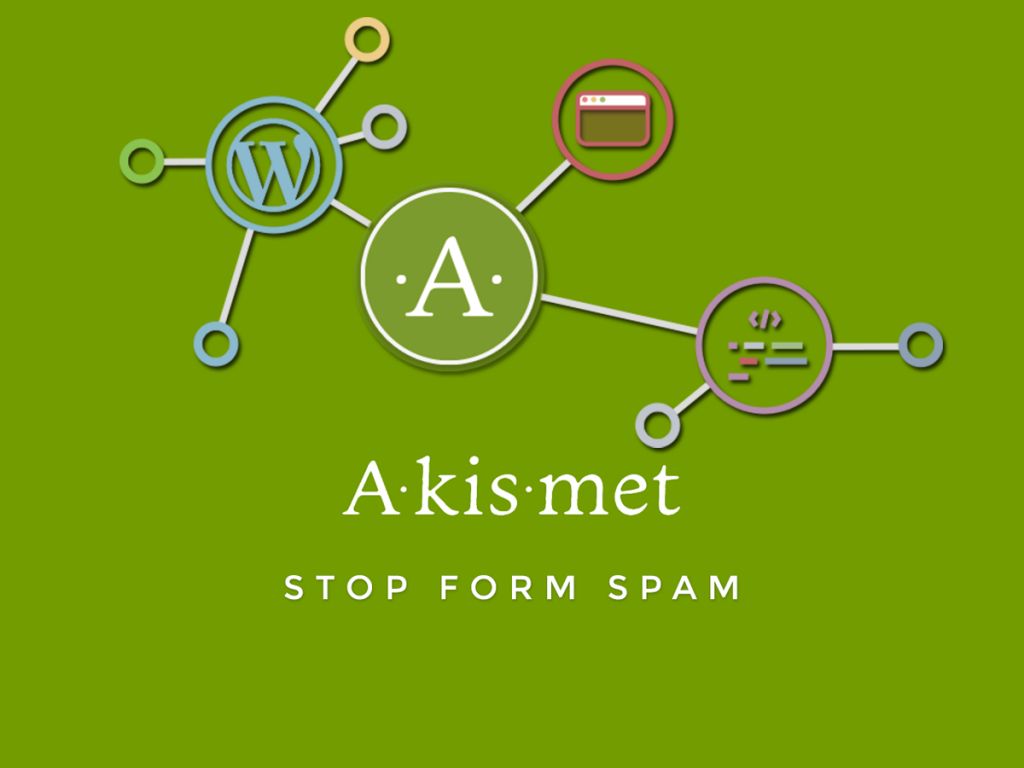 Akismet checks your comments and contact form submissions against our global database of spam to prevent your site from publishing malicious content. You can review the comment spam it catches on your blog's "Comments" admin screen.
Key features of Akismet
Automatically checks all comments and filters out the ones that look like spam.
Each comment has a status history, so you can easily see which comments were caught or cleared by Akismet and which were spammed or unspammed by a moderator.
URLs are shown in the comment body to reveal hidden or misleading links.
Moderators can see the number of approved comments for each user.
A discard feature that outright blocks the worst spam, saving you disk space and speeding up your site.
Note: You'll need an Akismet.com API key to use it. Keys are free for personal blogs; paid subscriptions are available for businesses and commercial sites.
---
WORDFENCE SECURITY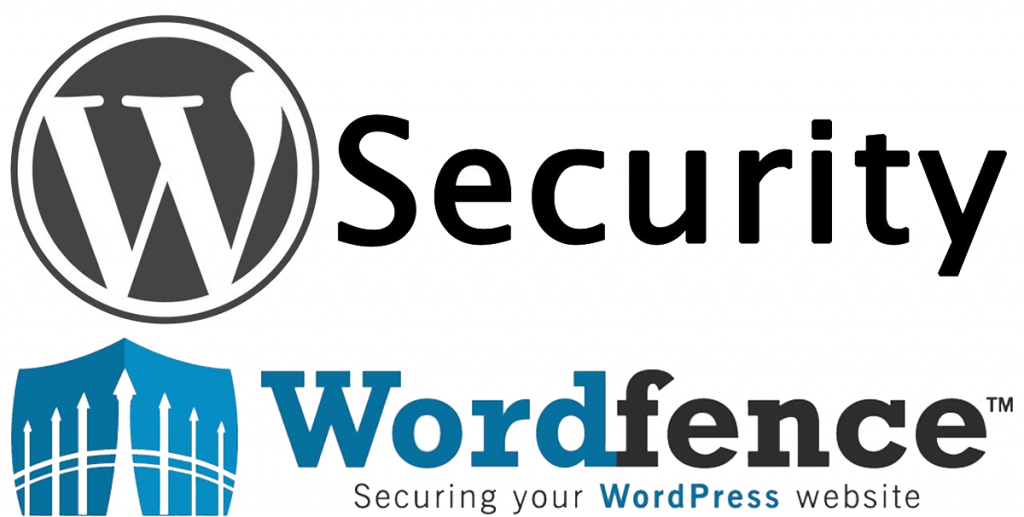 Key features of Wordfence Security
WORDPRESS FIREWALL
Web Application Firewall identifies and blocks malicious traffic. Built and maintained by a large team focused 100% on WordPress security.
Protects your site at the endpoint, enabling deep integration with WordPress. Unlike cloud alternatives does not break encryption, cannot be bypassed and cannot leak data.
Protection from brute force attacks by limiting login attempts, enforcing strong passwords and other login security measures.
WORDPRESS SECURITY SCANNER
Malware scanner checks core files, themes, and plugins for malware, bad URLs, backdoors, SEO spam, malicious redirects and code injections.
Compares your core files, themes, and plugins with what is in the WordPress.org repository, checking their integrity and reporting any changes to you.
Checks your content safety by scanning file contents, posts and comments for dangerous URLs and suspicious content.
SECURITY TOOLS
With Live Traffic, monitor visits and hack attempts not shown in other analytics packages in real time; including origin, their IP address, the time of day and time spent on your site.
Block attackers by IP or build advanced rules based on IP Range, Hostname, User Agent and Referrer.
---
SOCIAL MEDIA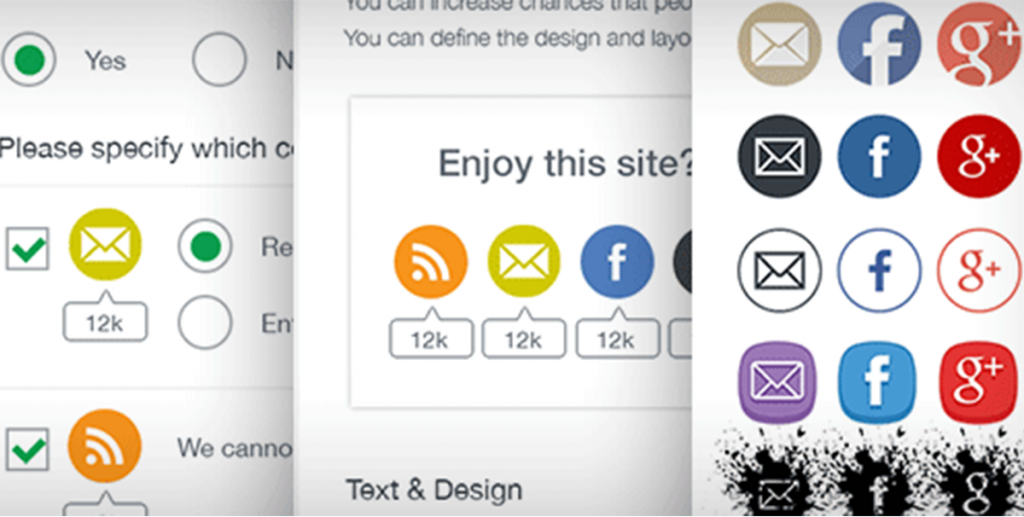 Social media plugin which lets you add share icons for RSS, Email, Facebook, Twitter, LinkedIn, Google+, Pinterest, Instagram, Youtube, 'Share' (covering 200+ other social media platforms) and upload custom share icons of your choice. This free plugin has lots of features which are given below:
Key feature of Social Media
Pick from 16 different designs for your social media share icons
Give several actions to one social media share icon (e.g. your facebook share icon can lead visitors to your Facebook page, and also give visitors the opportunity to like your page)
Decide to give your social media icons an animation (e.g. automatic shuffling, mouse-over effects) to make your visitors aware of the share icons, increasing the chance that they follow/share your blog
Make your social media icons 'float' or 'sticky'
Allow visitors to subscribe to your blog by Email
Add 'counts' to your social media buttons
Decide to display a pop-up (on all or only on selected pages) asking people to follow/share you via your social media icons
Decide to display sharing-buttons and social media icons at the end of every post
Select from many other customization features for your social media icons!
---
WP FORMS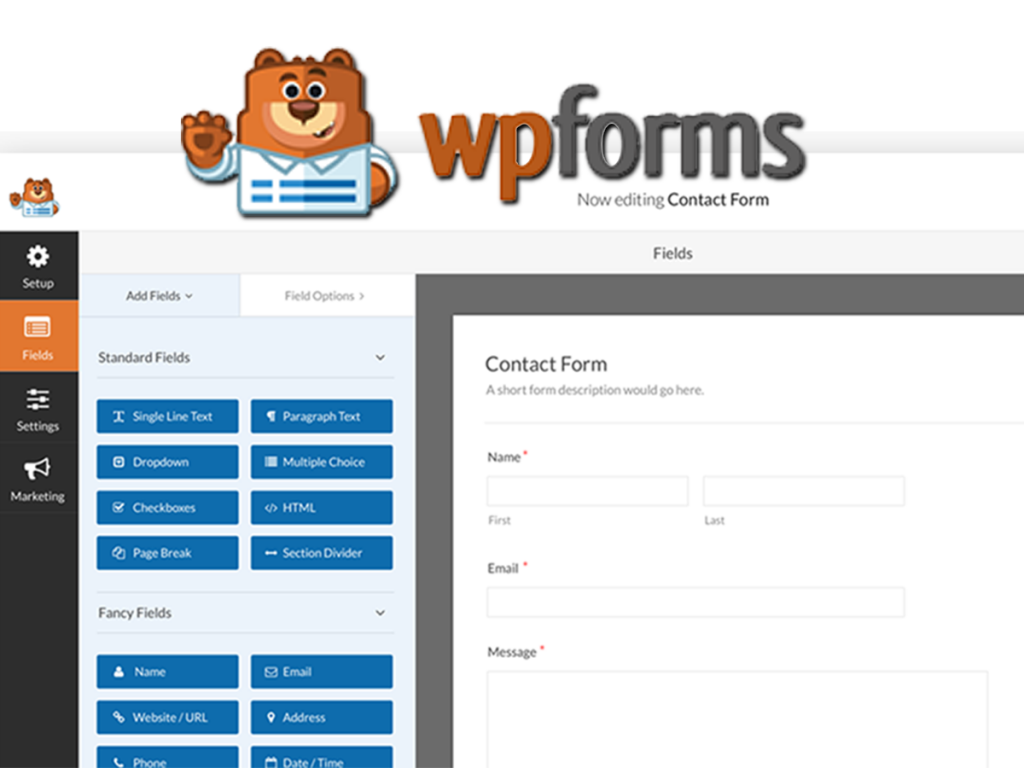 We believe that you shouldn't have to hire a developer to create a WordPress contact form. That's why we built WPForms, a drag & drop WordPress form builder that's EASY and POWERFUL.
WPForms allow you to create beautiful contact forms, subscription forms, payment forms, and other type of forms for your site in minutes, not hours!
At , the user experience is our #1 priority. Our pre-built form templates and workflows make WPForms the most beginner friendly contact form plugin in the market.WPForms is a 100% mobile responsive contact form solution, so your contact forms will always look great on all devices
Key feature of WP Forms:
Online Form Builder – Our powerful drag & drop contact form builder allows you to easily create WordPress contact forms and other online forms in just a few minutes without writing any code.
100% Responsive – Mobile Friendly contact forms.
GDPR Friendly – Make your contact form GDPR compatible with just a few clicks.
Form Templates – Use our pre-built form templates to save time. Never start from scratch again.
Spam Protection – WPForms utilizes smart CAPTCHA and Honeypot method to stop spam contact form submissions.
Instant Form Notification – Quickly respond to incoming inquiries with our instant contact form notification system.
Smart Form Confirmation – Show a custom success message, or redirect users to a custom thank you page.
File Uploads – Collect files and media through your contact forms with File Uploads.
Multi-Page Forms – Split long forms into multiple pages to improve the user experience.
---
REVIVE OLD POSTS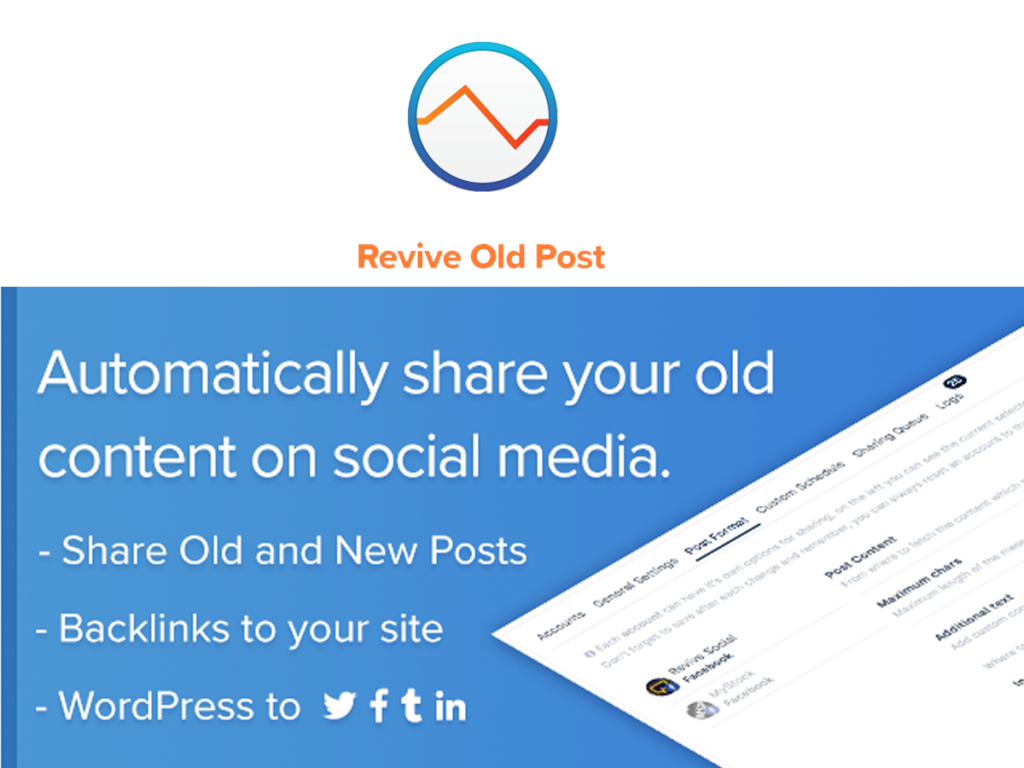 This plugin helps you keep your old posts alive by automatically sharing them and driving more traffic to them from Social Networks. It also helps you to promote your content. You can set sharing interval and number of posts to share to drive more traffic.
ROP can work as a facebook or twitter auto-poster and using it you can easily auto-share your posts on social media.
Some Key features of Revive old posts:
Share new and old posts.
Choose the time between posts.
Choose the number of posts to share.
Use hashtags to focus on topics.
Include links back to your site.
Exclude categories.
Exclude specific posts.
Integrated with Google Analytics.
Compatible with URL Shortners.
WP to Twitter
Share Posts Immediately to Your Social Accounts on Publish/Update [PRO]
Multiple Social AccountsCustom UTM tags for analytics [PRO]
Custom Share MessagesMagic tags for Custom Share Messages [PRO]
Magic tags for Additional Texts optio [PRO]
Share Images and Video From Your Media Library[PRO]
Custom Post Types support [PRO]
LinkedIn, Tumblr, Pinterest Support [PRO]
Post with image [PRO]
Custom Schedule [PRO]
---
ELEMENTOR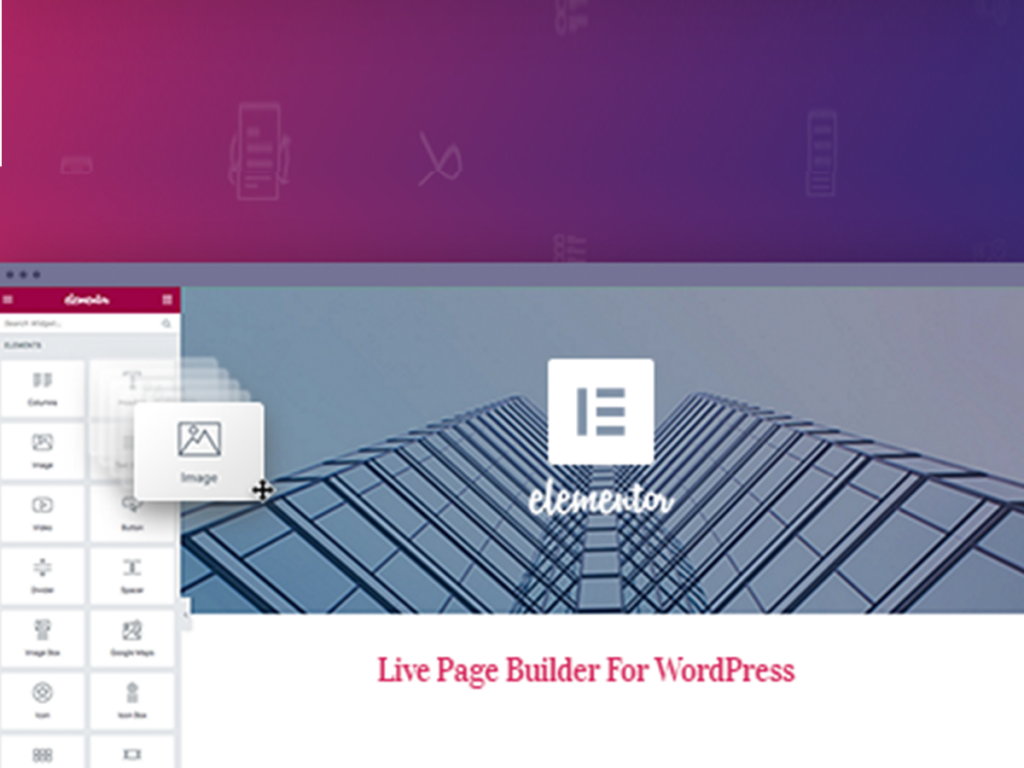 Elementor page builder is free and open source. It's the perfect page builder plugin to be extended and integrated further. It was created and developed with the developer in mind, and we have already seen some truly remarkable add-ons already developed. WordPress is a page builder that delivers high-end page designs and advanced capabilities, never before seen on WordPress.
Key features of Elementor:
Visual and intuitive form builder
Marketing automation and CRM integrations
Custom fonts
Role manager
Blog post layout widget
Image & video sliders
WooCommerce
Global widgets
Custom CSS
Animated headlines
And much more.
---
MAILCHIMP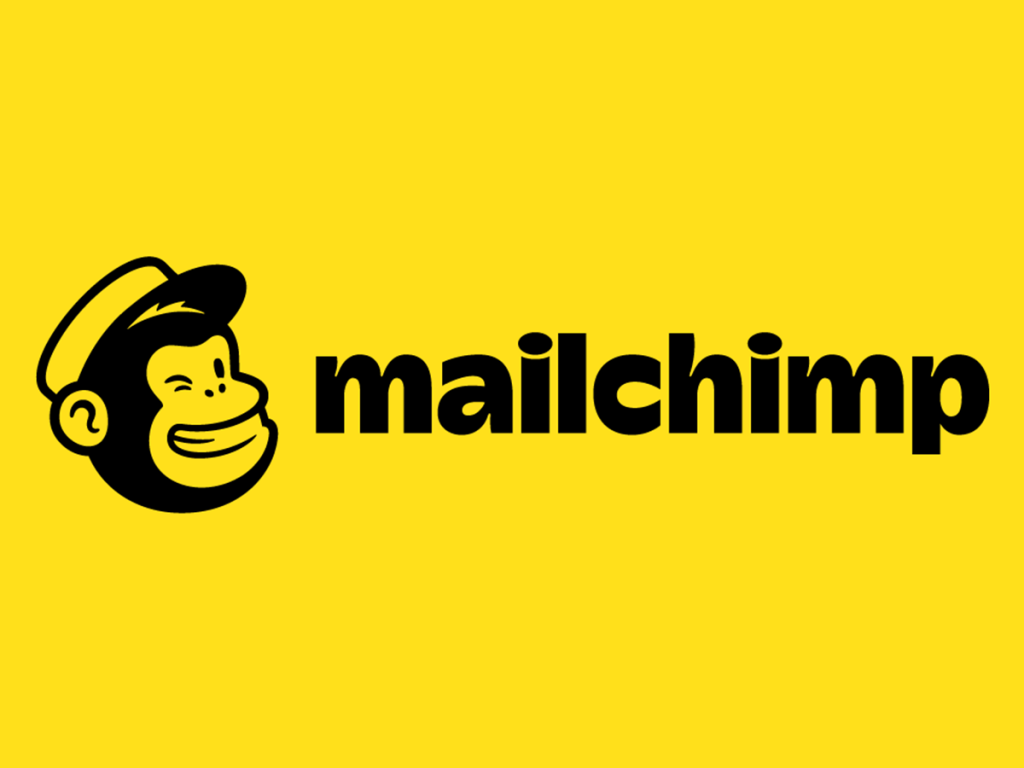 This plugin helps you grow your MailChimp lists and write better newsletters through various methods. You can create good looking opt-in forms or integrate with any existing form on your site, like your comment, contact or checkout form.
Allowing your visitors to subscribe to your newsletter should be easy. With this plugin, it finally is.
Key features of Mailchimp:
Connect with your MailChimp account in seconds.
Sign-up forms which are good looking, user-friendly and mobile optimized. You have complete control over the form fields and can send anything you like to MailChimp.
Seamless integration with the following plugins:

Default WordPress Comment Form
Default WordPress Registration Form
Contact Form 7
WooCommerce
Gravity Forms
Ninja Forms 3
WPForms
BuddyPress
MemberPress
Events Manager
Easy Digital Downloads
---
WRAPPING UP!
And they were best WordPress plugins that every website needs based on my research, as well as the many reviewers at WordPress.org. Did I miss any plugin that you think is essential too? I would appreciate if you suggest me in the comment section below.
You can also check my last article Best Free WordPress Themes for Business.