If you are working on a WordPress site, you should make sure your site is well protected by installing security plugins. There are numerous security plugins in the WordPress official plugin repo. Although there are numerous options available while you choose the right plugin for your website, you need to be wise enough and choose one among the best WordPress security plugins.
You should work on securing your websites from the start to make sure that you protect your website from hackers who are trying to steal your data and get rid of destroyed and defaced data. Also, plugins can help you to get rid of losing data, getting locked out, or getting proper SEO rankings.
Here is the list of some popular WordPress security plugins which you can choose according to your will to protect your website. Have a look and choose one from these to secure your site.
Wordfence Security Plugin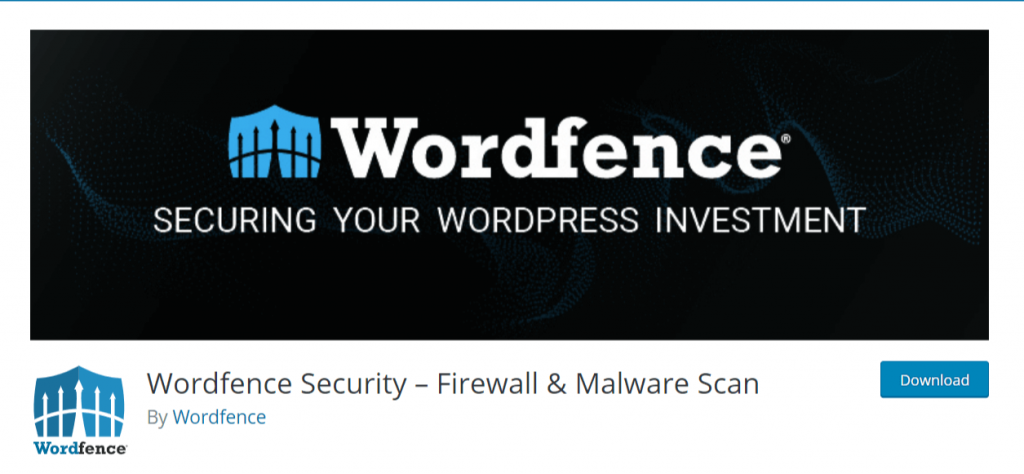 The Wordfence security plugin is one of the biggest names in WordPress security. This all in one security plugin is the most popular because of the powerful security tools it has. The security features of this plugin can keep your website face and block the third party attacks.
As Wordfence is the most powerful among the WordPress security plugins, it protects malicious traffic, hacking, and malware.
Features
Blocks malicious traffic
Scans malware to check themes, plugins, and files before uploading
Monitors analytics
Two-factor Authentication (2FA)
Limited failed login attempts
Runs on your own server
Single Dashboard
Removes hacked file
WordPress Security Scanning
---
All in one WP Security & Firewall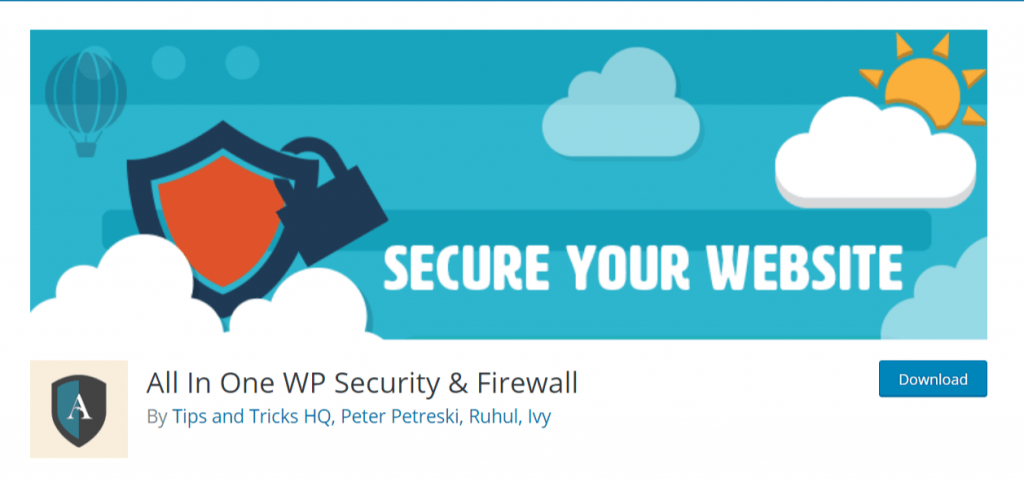 For beginners who want to secure their website, All in One WP Security & Firewall can be among the best free WordPress security plugins 2020. The user-friendly interface makes it easy for beginners to use the plugin.
This plugin is absolutely free and can improve the security of your site by preventing attackers.
Features
Monitors file integrity
Filters IP
Prevents brute force attack
Account Monitoring
Firewall protection
Comment spam prevention
File editing, backups, protection and restoration
---
Sucuri Security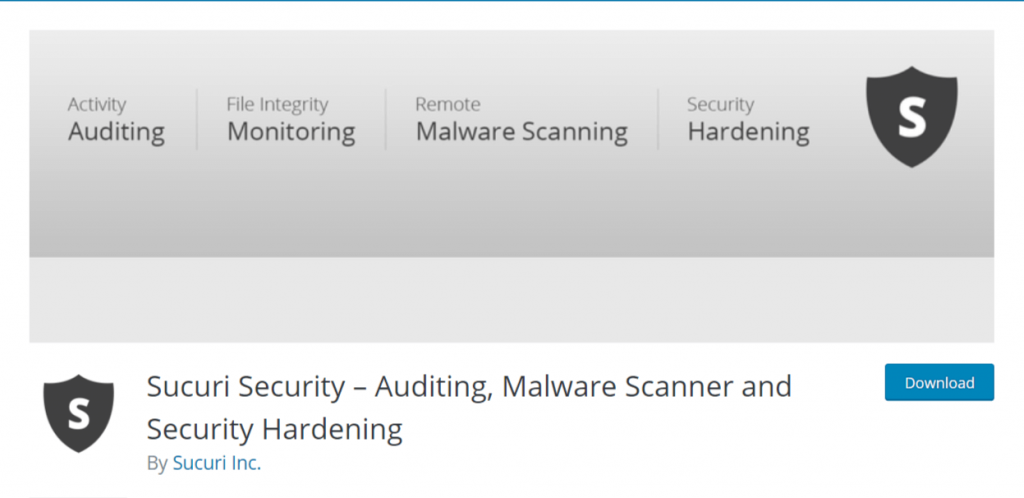 When it comes to your WordPress site protection, the Sucuri Security plugin is the best free WordPress security plugin you can choose. This plugin offers you protection from the threat of an attack and makes sure that your site performance increases as it scans and filters out malicious requests.
You can choose among the free version or the premium one, which costs $299 per year. The premium version offers more protection, which consists of block brute force and malicious attacks. It is also the best antivirus plugin for WordPress as its antivirus package helps to monitor your site in every 4 hours to make sure that your website is free from the malware and any potential attacks.
Features
File Monitoring
Malware Scanning
Activity auditing
Variations of SSL Certificates
Security Notifications
Advanced DDoS Protection
Protects against XSS and SQL Injections
Blocks brute force and malicious attacks
---
iThemes Security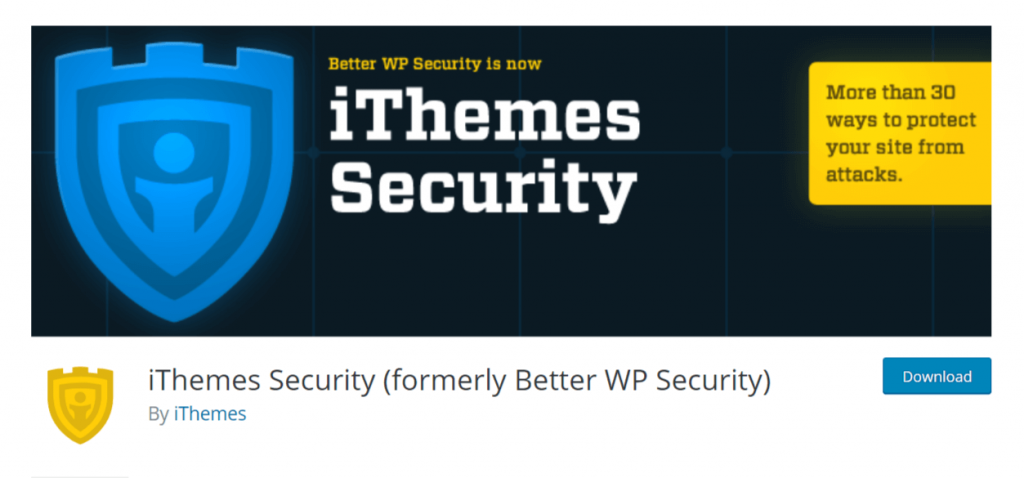 iThemes Security plugin also falls under the category of best WordPress security plugin and is popular among the users. The tools used by this plugin offers an easy-to-use interface in order to protect the website from malware and brute force attacks.
The free version of the iThemes Security plugin comes with a limited version. However, the pro version has many upgraded benefits.
Features
File comparisons
Two-factor authentication (2FA)
WordPress Security Keys
WordPress Login Protection
Malware Protection
Security Report
Dashboard widgets
Google reCAPTCHA
---
Cerber Security, Antispam & Malware Scan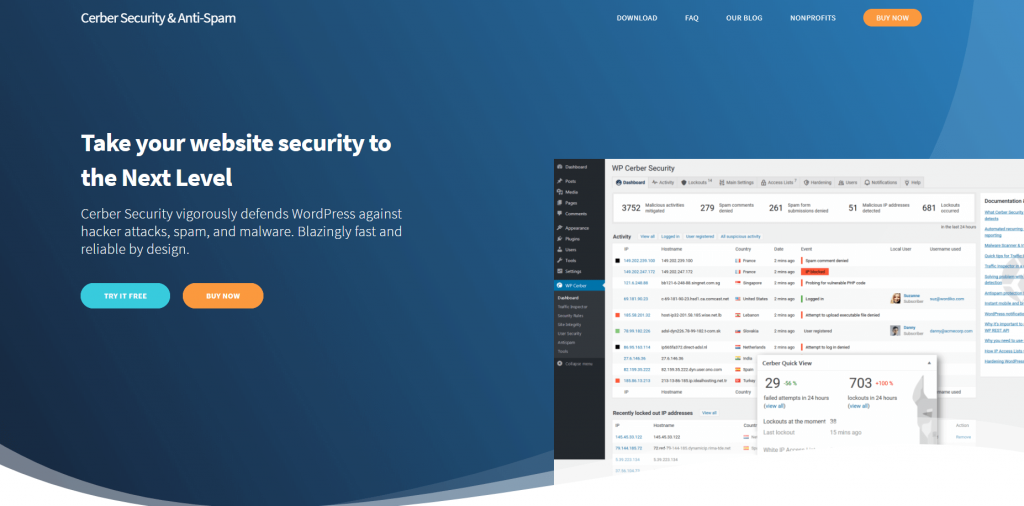 The free WordPress security plugin, Cerber, is highly preferred by the users. It uses content-based algorithms and heuristic to detect dots. This plugin secures the website site by scanning files and folders and also by limiting the login attempts.
Features
Anti-spam engine
Google reCAPTCHA to protect comments, forms, registration, and contact
Advanced Malware Scanner
Integrity Checker
File Monitor
Limits Login Access
Two-factor Authentication (2FA)
Scheduled Scans
---
Security & Malware scan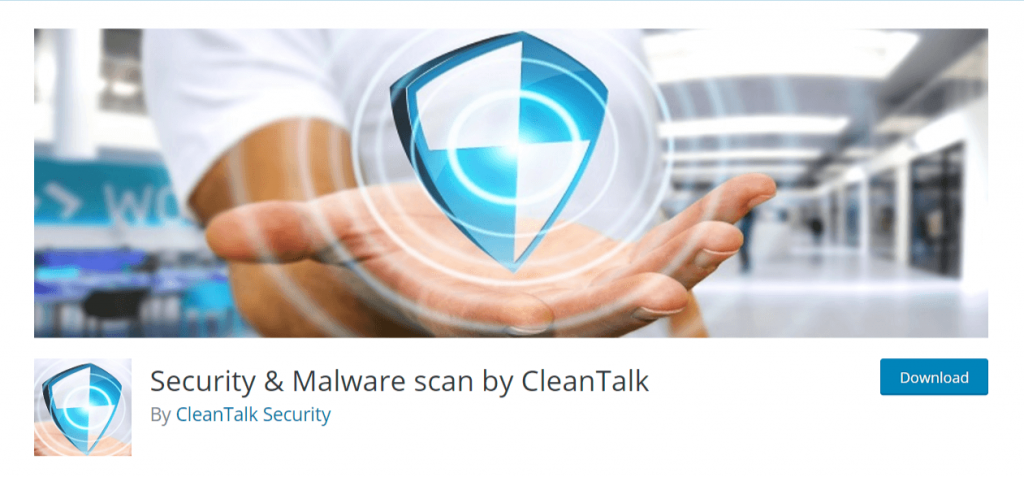 If you are looking for a free WordPress security plugin to secure your site, you should keep the Security & Malware scan on your list. It is a popular plugin among WordPress users, which can prevent you from malware attacks before they even happen. With this plugin, you can also store logs in the cloud for about 45 days.
Along with the basic features, this plugin also offers facility of checking outbound links and gives your SEO a boost.
Features
Real-time traffic monitor
Two-factor Authentication
Limits Login Attempts
Emails daily security reports
Web Application Security Firewall
Checks Outbound Links
Security Protection for WordPress login form
---
NinjaFirewall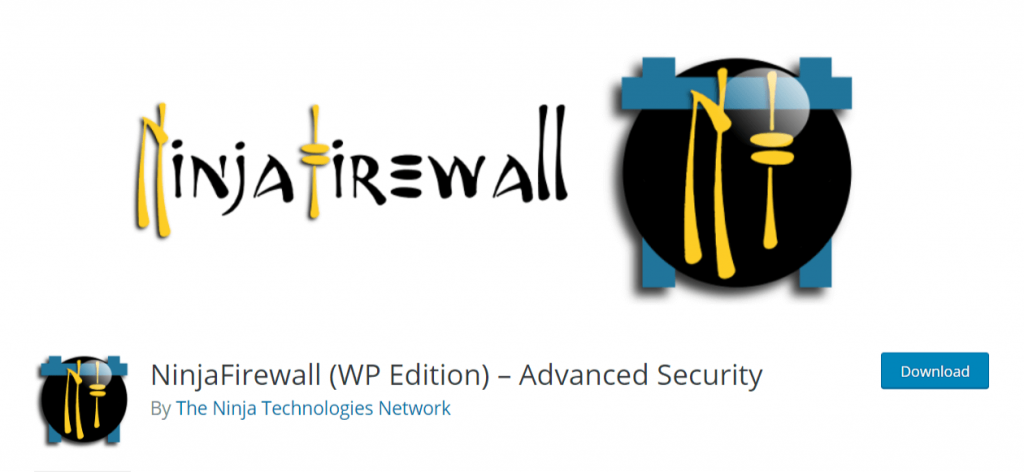 NinjaFirewall is a true Web Application Firewall but can be installed and configured like a plugin. It blocks threats before they can reach your blog. This web application firewall offers some unique features which are not available in other plugins.
The level of security provided by NinjaFirewall is strong and prevents any brute force attacks on WordPress. Also, it can detect Linux malware as well. This plugin is available free. Also, you can get the premium version of the plugin starting at $45 per year.
Features
Blocks SQL injection and Cross-site Scripting
Detects and Rejects Unknown Vulnerabilities
Blocks hacking attempts
Real-time detection
File Integrity Monitoring
Anti-Malware scanner
Linux Malware detecter
---
BulletProof Security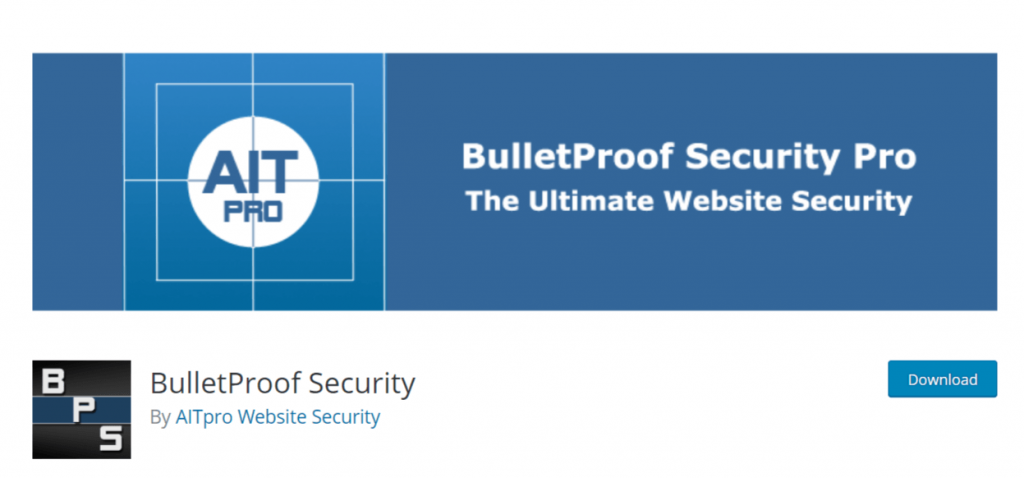 Bulletproof security plugin is a popular, impressive, and easy plugin to use. With the basic as well as advanced features, the users of this plugin are increasing. This plugin is easy to install and use.
Although Bulletproof Security was launched a decade ago, it is still one of the best WordPress plugins. It has both free and premium versions and provides a 30-day money-back guarantee. The payment is one time and contains more security options in comparison to the similar plugins in the market.
Features
File Monitoring
Firewall Protection
Bulletproof Security Dashboard
Security Log
Database backups and restoring
Login Security
Full Setup Wizard
MScan Malware Scanner
Malware Scanning
---
WP Hide & Security Enhancer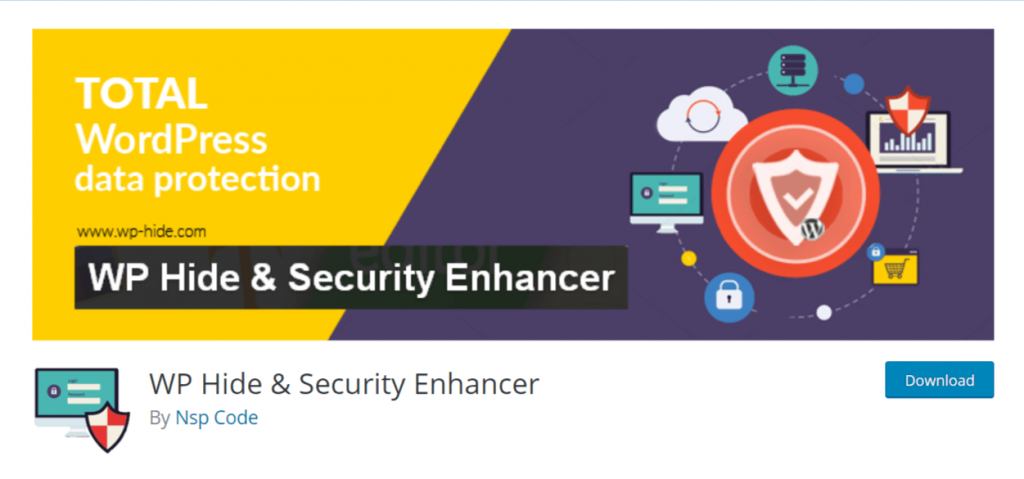 WP Hide & Security Enhancer is a popular WordPress security plugin when it comes to brute-force attacks. This plugin is popular as it helps to change the admin URL from wp-admin or wp-login.php to something else. It returns a default 404 error page and blocks all the URL functionality when the security gets triggered.
Features
Blocks default upload URL and new upload URL
Custom Admin URL
Blocks XML-RPC path
Remove wpemoji
Minify Html, CSS, and Js
Individual plugin URL change
Custom plugin URLs
New Child Theme URL
Adjustable Theme URL
---
Shield Security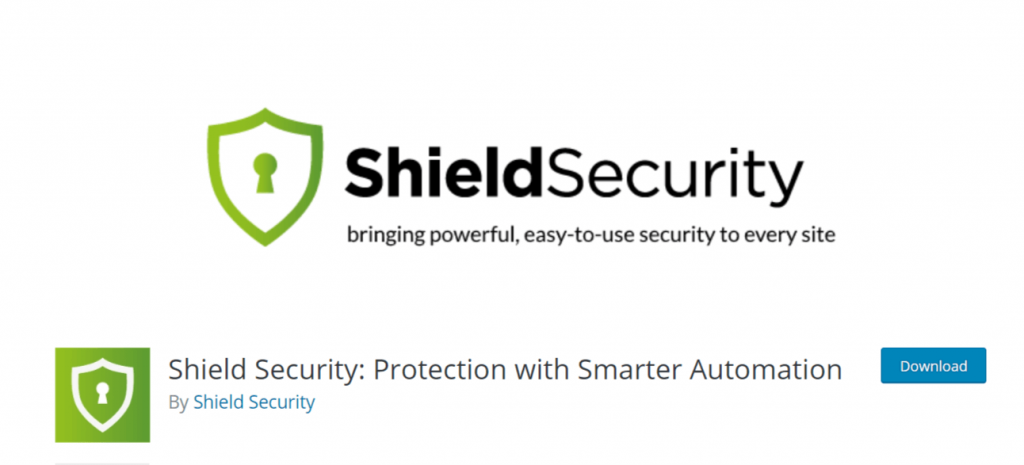 With the mission of 'no website left behind', Shield Security has become one of the greatest WordPress security Plugins. As their goal is to make the advanced level security available for everyone, Shield Security is a free WordPress security plugin.
It offers basic security options for your website free of cost. The plugin is easy to use as it comes with a guided configuration wizard.
Features
Automatic blacklisting of the offending IP address
Automatic Spam Protection
Protects from brute force attacks
Security Dashboard
WordPress Core Scanning
2 Factor Authentication (2FA)
---
Jetpack WordPress Security Plugin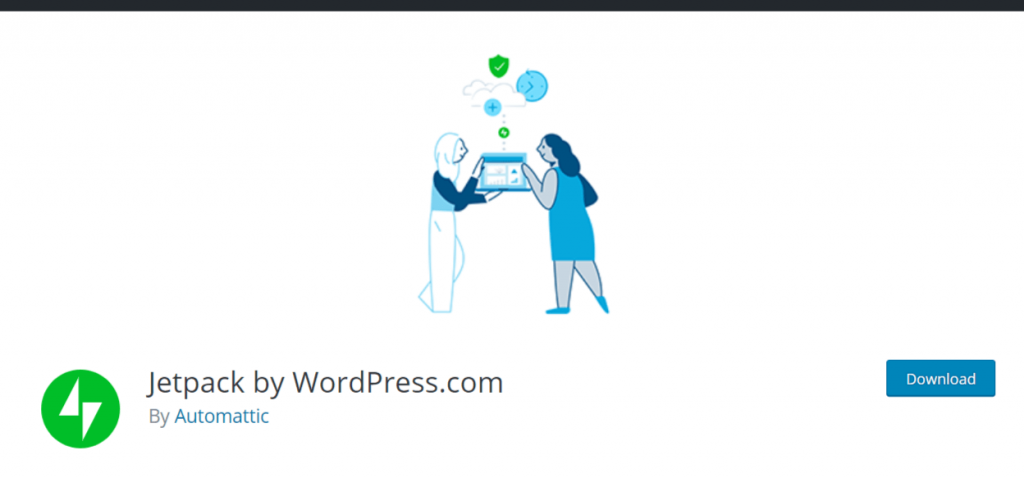 Jetpack is the most preferred WordPress security plugin among WordPress users. The plugin can quickly scan your website and detect the vulnerabilities. With around 5 million active installs, this plugin is very popular. It is a good solution for securing and protecting your website from suspicious activities.
Although Jetpack comes with a free version, the premium version is highly preferred due to the features it offers. The premium plans have two packages in which a $99 package includes basic and mid-level security options. A year plan for $299 can provide you advanced features and real-time backup options as well.
Features
Automatic Comment filtering
Automatic updates
Downtime Monitoring
Secure Authentication
Email Marketing, Site Customization and Social Media
Security Scanning
Spam Protection
Protects against brute force attacks
Protection from malware
---
WP Security Audit Log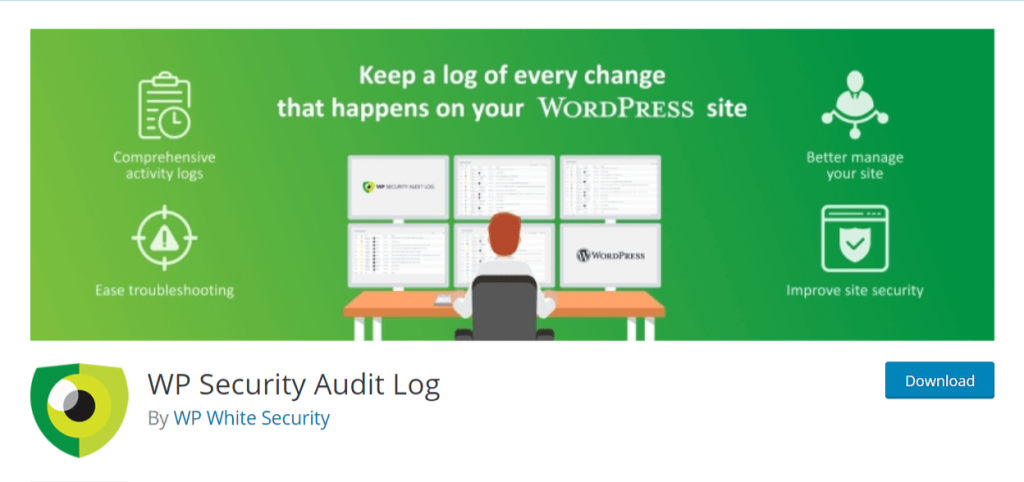 WP Security Audit Log is a popular WordPress security plugin that is the most comprehensive real-time user monitoring plugin. It helps WordPress users to secure their sites by keeping an eye on it. As a popular WordPress plugin, it has been featured on various popular sites like WPBeginner, Kinsta, and GoDaddy.
The plugin is available in free as well as premium version. The premium edition starts from $89 per site for the Starter and costs $99 for the Professional edition. The professional edition includes all the major features of the plugin.
Features
Woo Commerce activity log solution
Notice and stop suspicious activity
Comprehensive activity logs
Activity logs of file changes
User & Site privacy reports
Automated scheduled reports
Add free (Premium version)
---
Anti-Malware Security and Brute-Force Firewall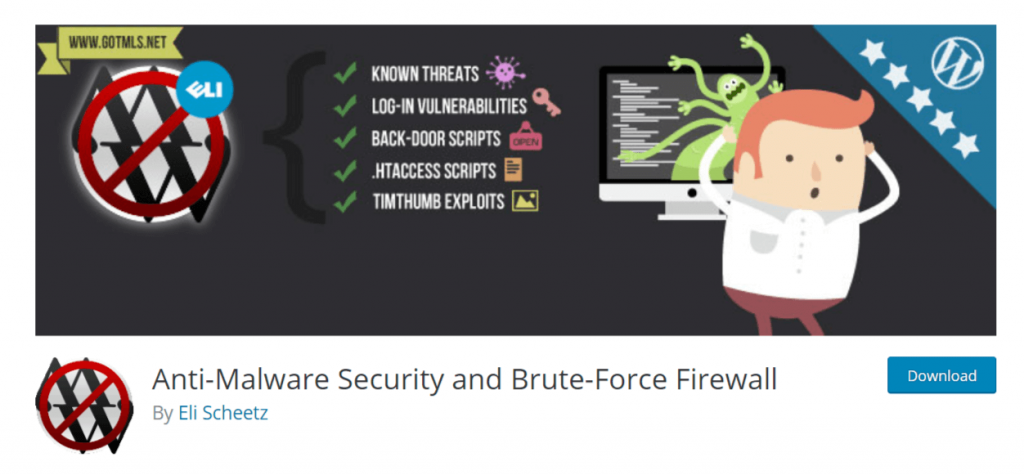 Anti-Malware Security and Brute-Force Firewall Plugin is a great WordPress security plugin that is easy to setup. This plugin stops the malware to infect the website and also stops brute force attacks.
This plugin is available in both free and premium versions. The free version of this plugin has basic features, whereas the premium version has updated features. Checking the integrity of WordPress files and patching wp-login falls under the premium features of this plugin.
Features
Automatically removes backdoor scripts, security threats, and database injections
Prevents DDoS and brute force attacks by patching login
Powerful firewall
Comprehensive Website scanner
Prevents other plugins with known vulnerabilities
---
Really Simple SSL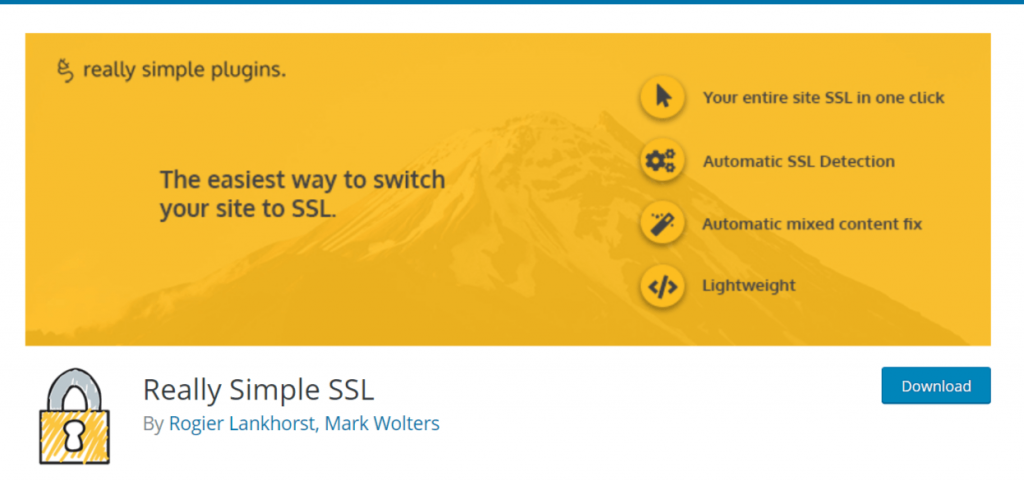 Rally Simple SSL is one of the best WordPress Security Plugins, which helps you to automatically detect and configure your website to run over the https. With this plugin, the site will move to SSL.
This plugin is available in packages of premium versions, which includes an unlimited package of $159, a professional package of $59, and a personal package of $29 for a yearly plan.
Features
Premium email support
Mixed content fixer in the back-end
Enables HTTP Script Transport Security
Detection of source of mixed content
Easy implementable security headers
---
Conclusion
Choosing the right and affordable security plugin for your website is essential as you need to be aware of certain malware and attacks. Hence, you need to be very careful and choose a free or a premium plan as per your website. If you want to make your website free from any kind of attack, you should certainly choose a premium plan.
However, you can choose any among the listed WordPress security plugins to secure your website. Go through the features of all the plugins listed and choose according to the demand of your website.