If you are a blogger or a writer who is still wondering about what theme you need to choose for your blog, you do not need to worry anymore. In the modern world of blogging, you need to try a simple and easy blogging platform like Ghost CMS to make your blogging experience incredible. Let me take you on a tour of the best free ghost themes 2022, which you can choose to make your website look fantastic.
No matter if you are a professional blogger or a newbie in the industry, the ghost blog themes never fail to make you shine with the responsive blogging websites. Here are some of the top best free ghost themes in 2020 that you can choose for blogging.
Attila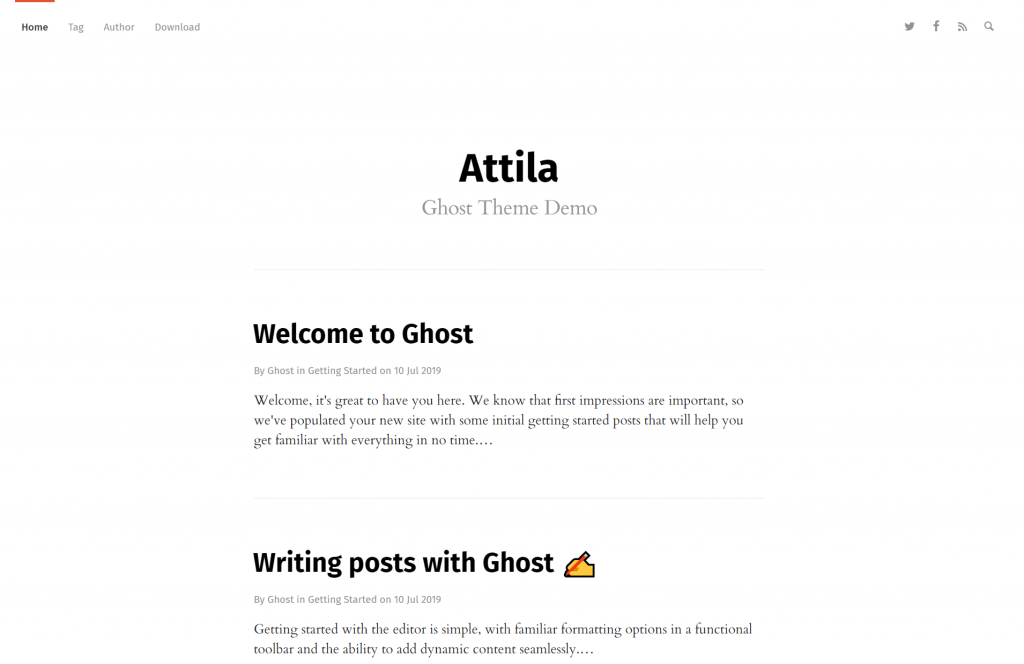 Attila is an excellent theme for bloggers and writers. Creating a clean and responsive blogging websites is possible with this theme. It is one of the best free ghost themes where you will be able to share your thoughts, write your view on a specific topic, to publish online written content, and so on.
Furthermore, Attila has a parallax feature that allows you to have a cover image for every post content, as well as you have the functionality of the author description area, social sharing button options, and other blogging features.
Features
Responsive layout
Dark Mode
Search
Parallax feature
Post-reading progress
Author menu
Code highlight including line numbers
Disqus support
Multiple Langauge
---
Casper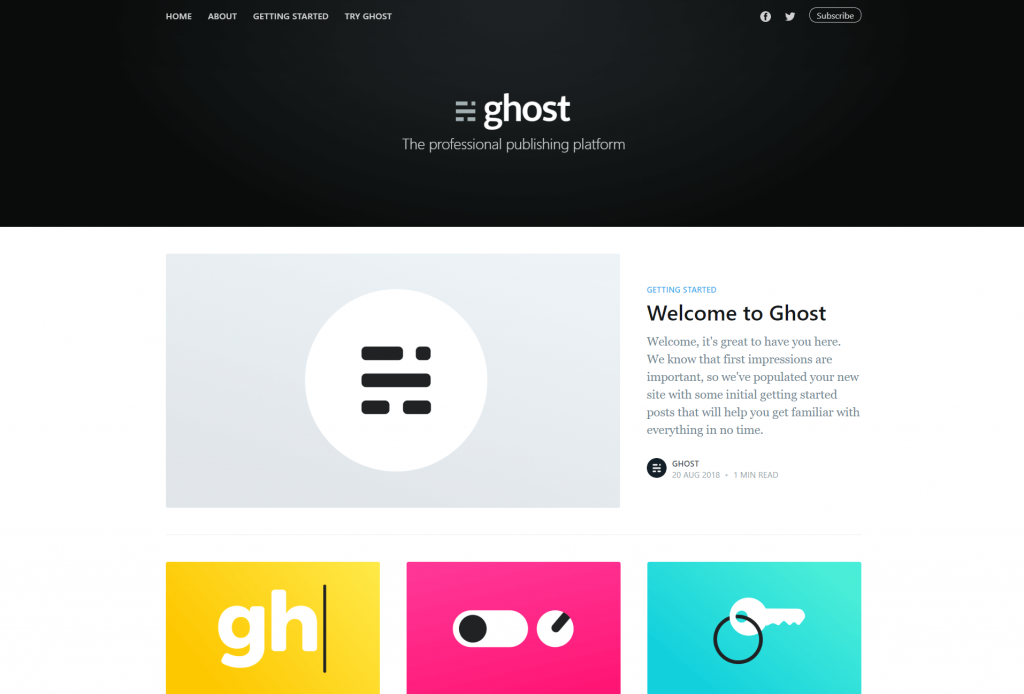 Casper is best known for a personal blogging theme. It is the default theme for ghosts having a beautiful design. In this theme, you are free to write any kind of blogging content that maybe travel, fashion, food, technology, and many more.
This theme is designed for bloggers and publishers. This is suitable for most blogging purposes, and organizing your content is super easy. Casper theme is one of the best free Ghost themes for blogging. You will be able to customize this theme with Ghost API.
Features
Color Function
Light and Dark Mode
Sticky Titles
Mobile-Friendly
Updates
Lazyload Images
Author Description
---
London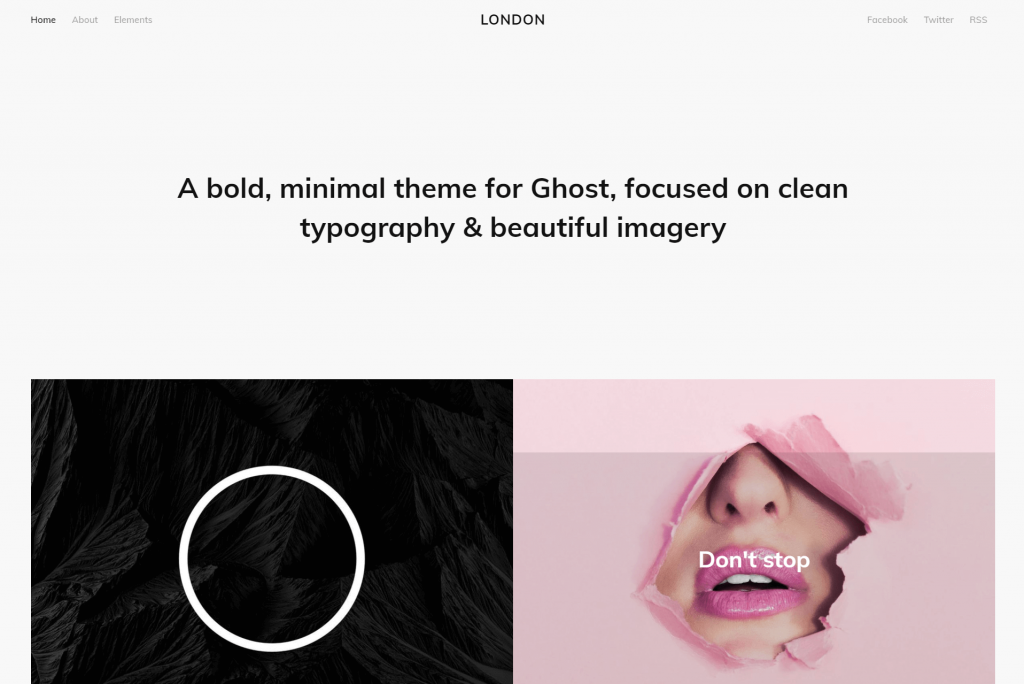 London is one of the best free ghost themes for photographers. This theme is based on a photo-centric layout. It is suitable for creating photography showcasing websites, portfolios, image galleries websites, and other photography-related websites.
London is a clean and minimal theme. Its post and page templates are also minimal, light, and clean. This theme highlights your content by showcasing them in an appealing manner.
Features
Social Media Button
About Page
Photo-centric Layout
Dynamic Styles
Post and Page Templates
Content Focused
Color Function
Mobile-Friendly
---
Liebling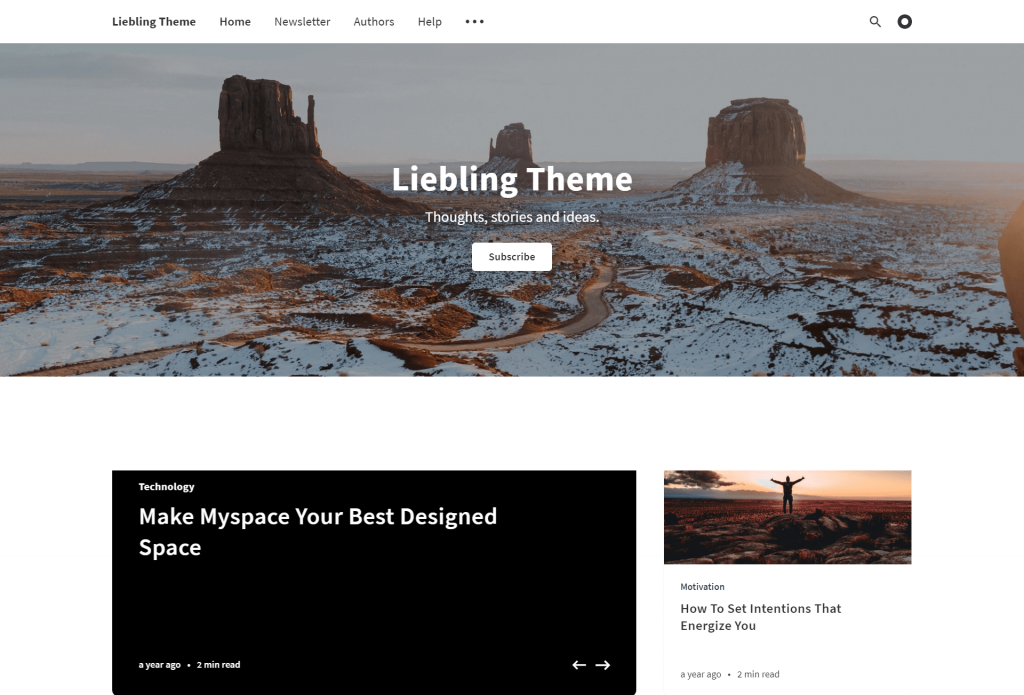 Liebling is a quality blogging theme having a clean and beautiful layout. It is one of the best free Ghost themes. This theme is for newcomers as well as professional bloggers who are willing to share their thoughts, stories, and ideas.
This theme has lots of built-in features such as menu head, custom built-in pages, reading progress indicator, search option, author description, and many more. It supports different types of images(normal, wide, and full image) in blog posts with medium style image zoom feature. Furthermore, you can have the option to share your post on Facebook and Twitter
Features
Lighting Fast Speed
Fully Responsive
Clean and Beautiful Design
Fast Support
Dark Mode
Search Option
RTL Language Support
Slider For Featured Posts
Custom Author Page
Custom Error Page
Custom Subscribe Page
---
Odin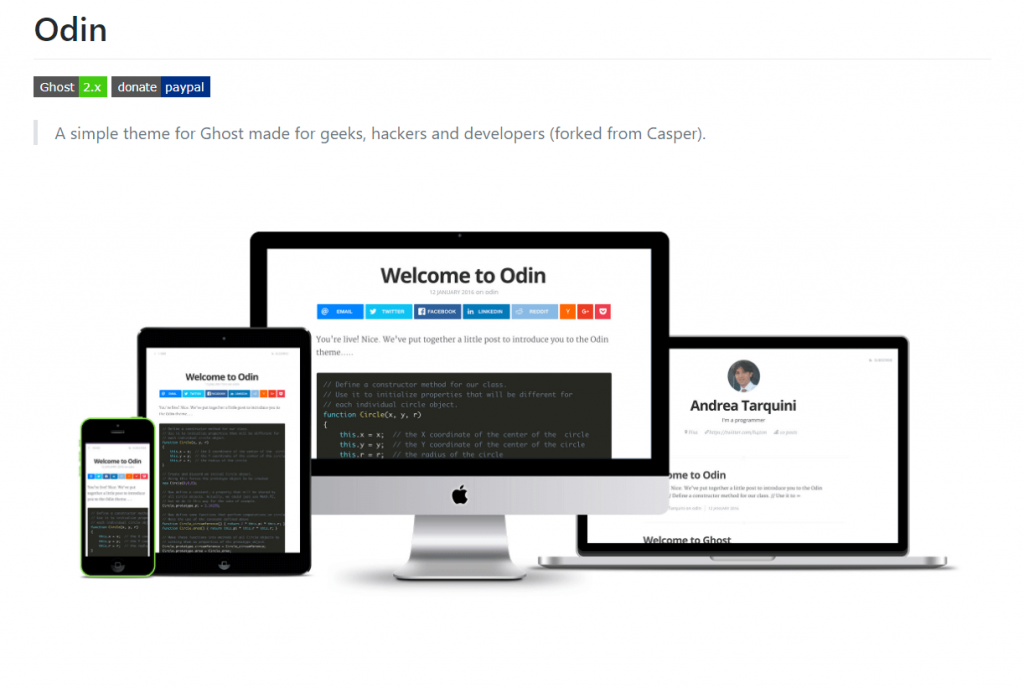 Odin is a diverse form of the Ghost default theme Casper. Odin extra features make it apart from Casper. It has additional features of all supported language (syntax highlight), Disque comments, extraordinary social sharing buttons.
Using Odin theme, you will be able to create various types of blogging websites. It has clean, light and minimalist layout design. Overall, Odin is one of the best free Ghost themes. This theme is also mobile-friendly and looks great on every modern device.
Features
Minimalistic and Clean Layout Style
Fully Responsive
Home Page Navigation Menu Buttons
Author Description
Google Analytics
Social Sharing Buttons
Syntax Highlight
Home Page Social Links Icons
---
Decode For Ghost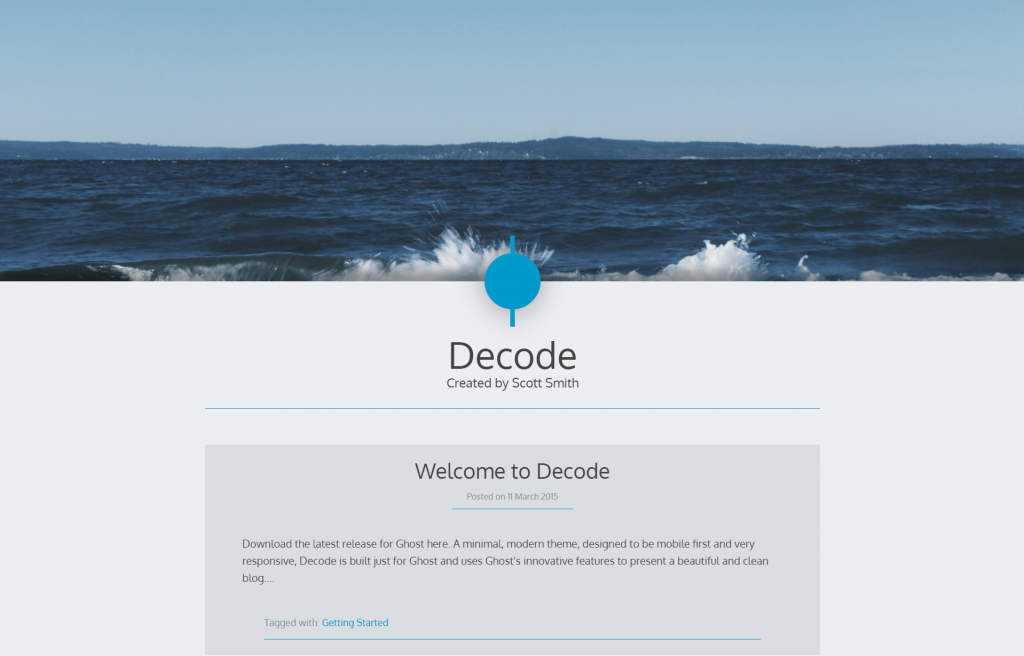 Decode is one of the best free Ghost themes for blogging purposes. It has minimal, clean, and modern design layout. This theme is excellent at highlighting blog content such as text, images, icons, photos, quotes, and many more.
This Decode theme is designed for personal blogging just for Ghosts. It is mainly focused on content readability and simplicity. It is a mobile-friendly theme and looks fantastic in any modern device. It consists of many blogging features and releases new updates to offer new features.
Features
Responsive Design
Updates
Author Box
Featured Posts and Pages
Lighting Fast Speed
Blog Title and Description
Facebook and Twitter Social Links
Compatible with Modern Browsers
---
Saga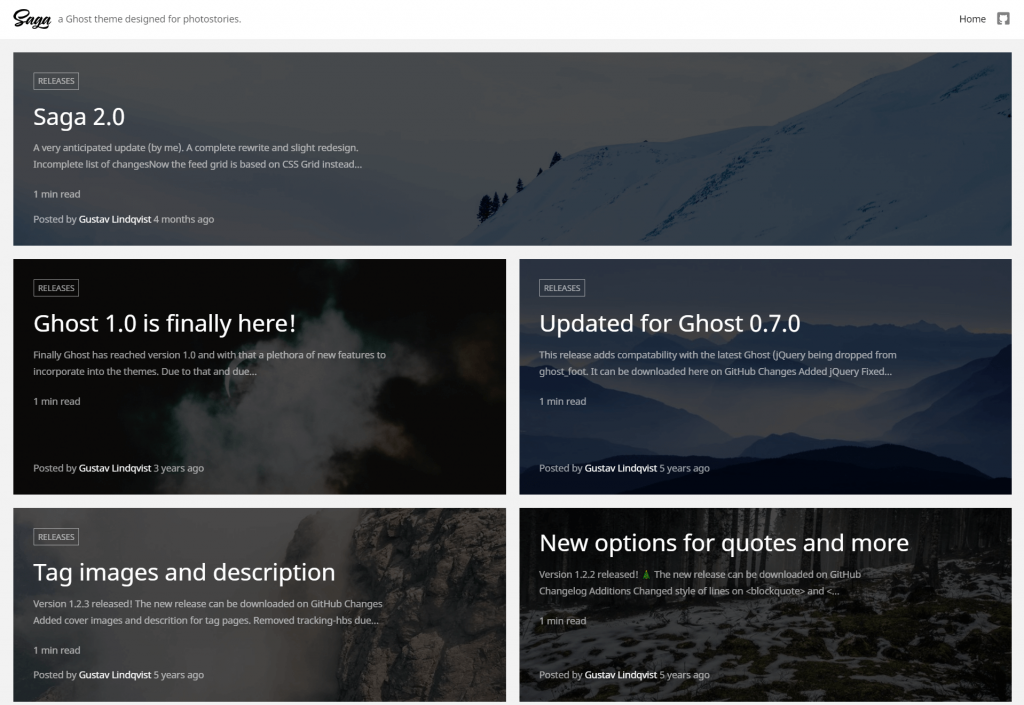 Saga is a Ghost theme designed to tell photographic-stories. It is one of the best free Ghost themes having grid layout design.
Features
Responsive Design
Supports Major Browsers
Grid Layout Design
Supports All Image Sizes(Small, Normal, Large & Full-width)
Social Media Buttons
Author Descriptions
---
Massively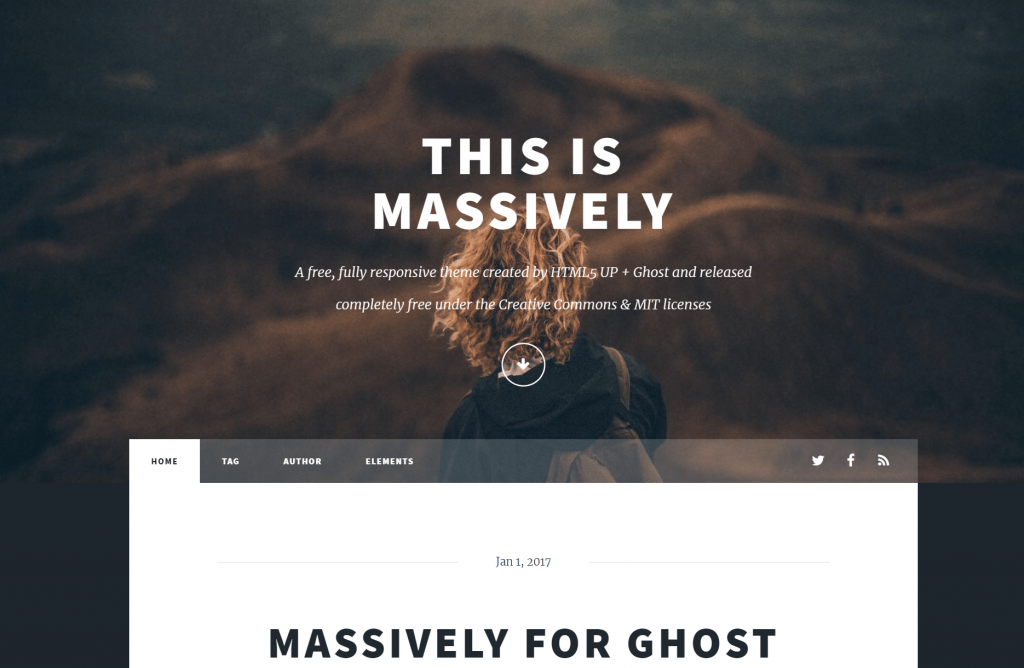 Massively is a free ghost theme developed for bloggers and publishers. It is an open-source theme which looks great. With the article oriented design, the theme looks great with a huge background image and beautiful scroll effects.
Features
Article-oriented design
Good scroll effect
Custom Design and Personalization
Social Media icons
Scroll down button
Blog Title and Description
Author Descriptions
---
The Shell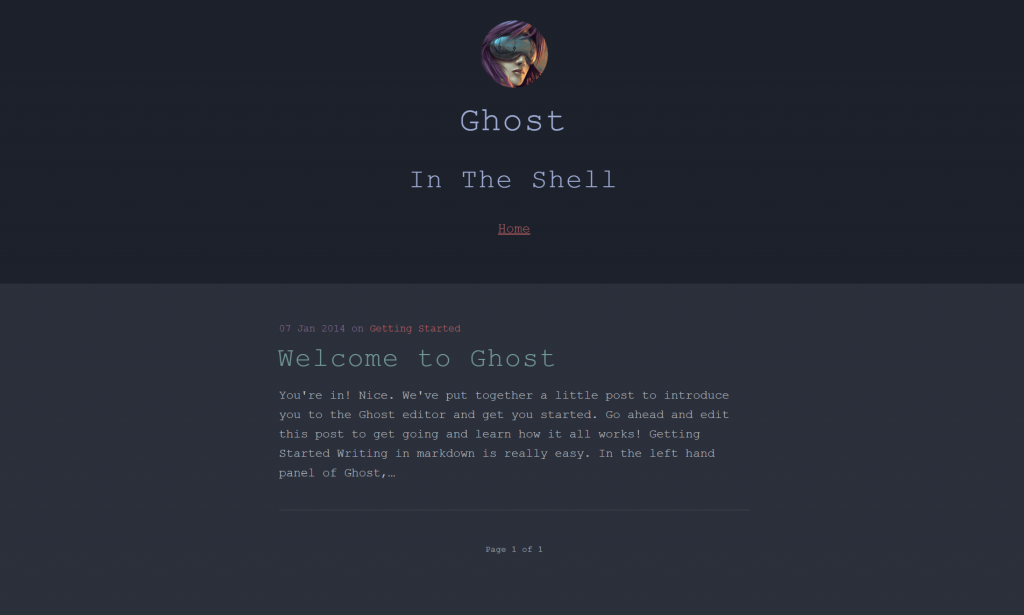 The dark-colored, simple, and beautiful Ghost theme for bloggers, the shell looks amazing. This theme has a font similar to that of the typewriter and keeps the post in the middle of the page. Although the theme has only a home button, the features of the theme are amazing and can create an easy and reliable website for startups.
Features
Simple and Easy
Clean Layout
Dark-colored theme
Supports Google Analytics
Supports Disqus comments
Easy Personalization
---
Mapache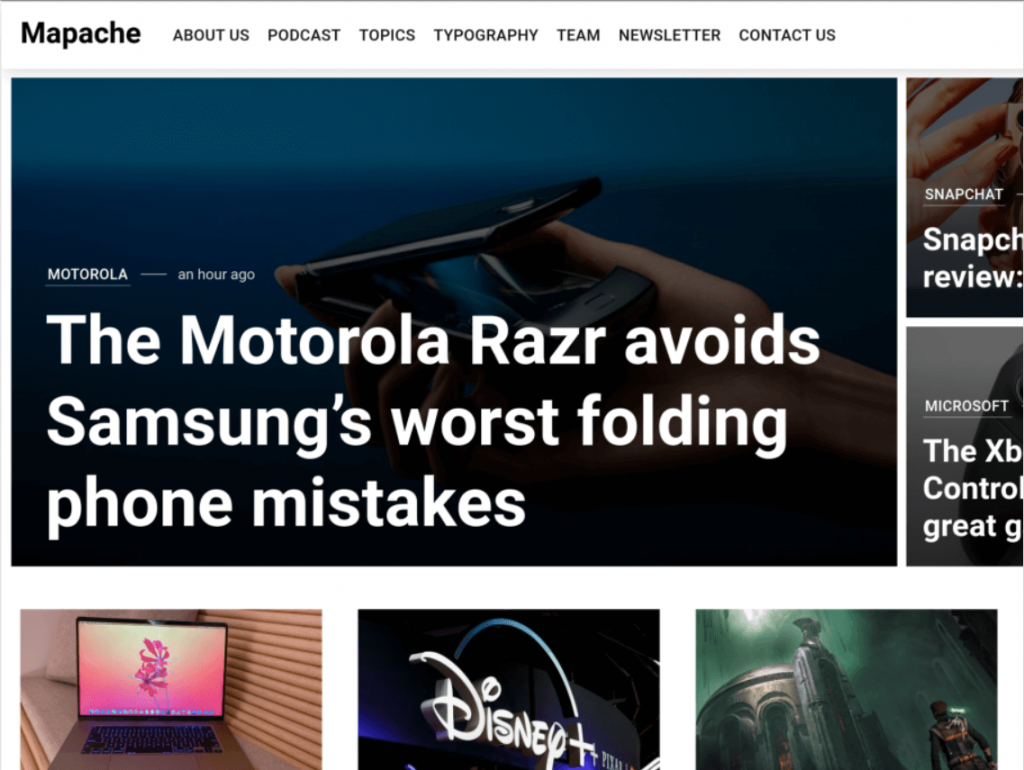 Mapache is an open-source and free Ghost theme that is suitable for personal pages, magazines, photographers, and blogs. With great features on both mobile devices and the web, this theme shows the blog posts on the main page itself arranged in a horizontal way.
Features
Options for Dark Mode and Light Mode
Social Media icons
Supports different language
Good design
Navigation menu on the header and footer page
404 error page
---
GhostWriter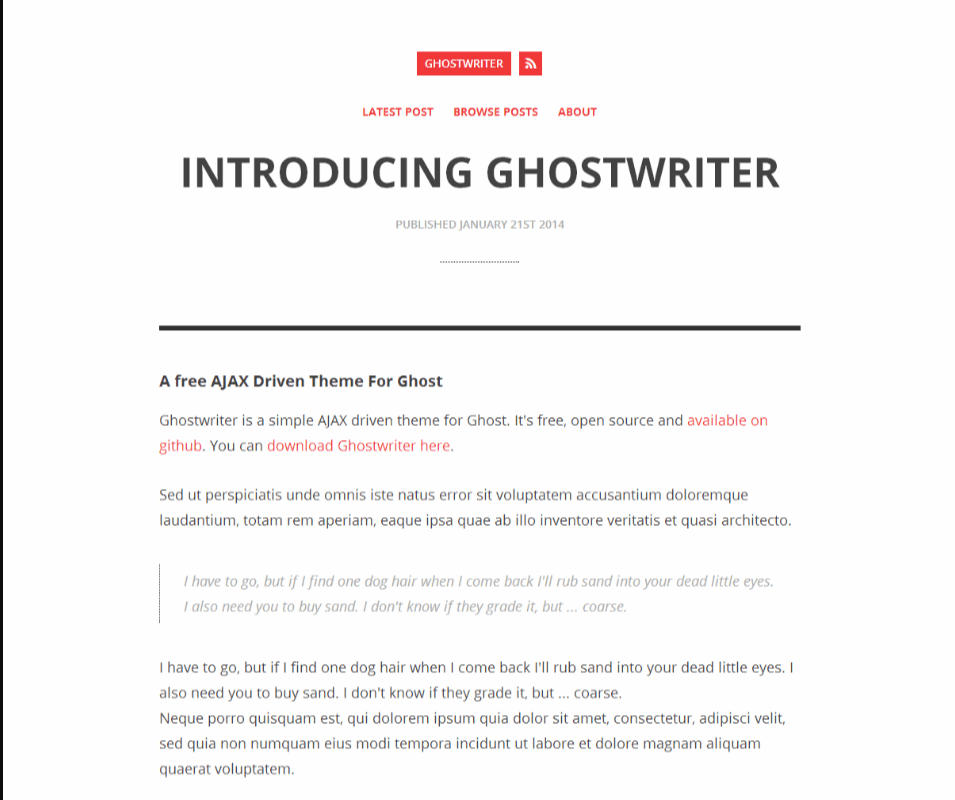 A ghostwriter is a free ghost theme built for promoting and publishing content, biography, and blogs. This theme is best suited for creating a website for the publisher, manuscript, writer, and author. The design and theme of the page are suitable for writing lovers who want to provide a great experience for the readers.
Features
SEO Optimization
Elegant Seven Color Scheme
Retina Ready
Built in contact form
Social Media Icon
Responsive design
Supports all browser
Powerful Admin Panel
---
Ghostium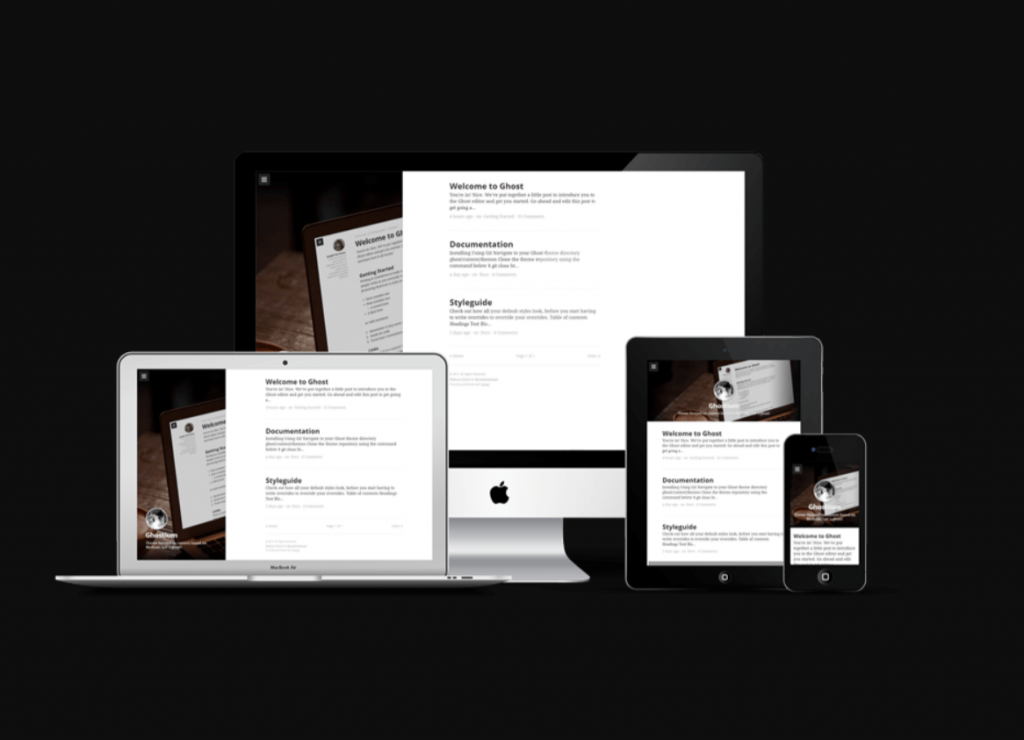 Ghostium is one of the best free ghost themes which shows all the blog posts in a single page. It guarantees fast performance and has an asynchronous content which increases the performance speed. The theme is mobile friendly and looks good on all screen sizes.
Features
Supports Google Analytics
Mobile friendly
Easy and Simple
Fast performance
Social Media icons
Focused on content
Responsive
Disqus comments
---
Mnml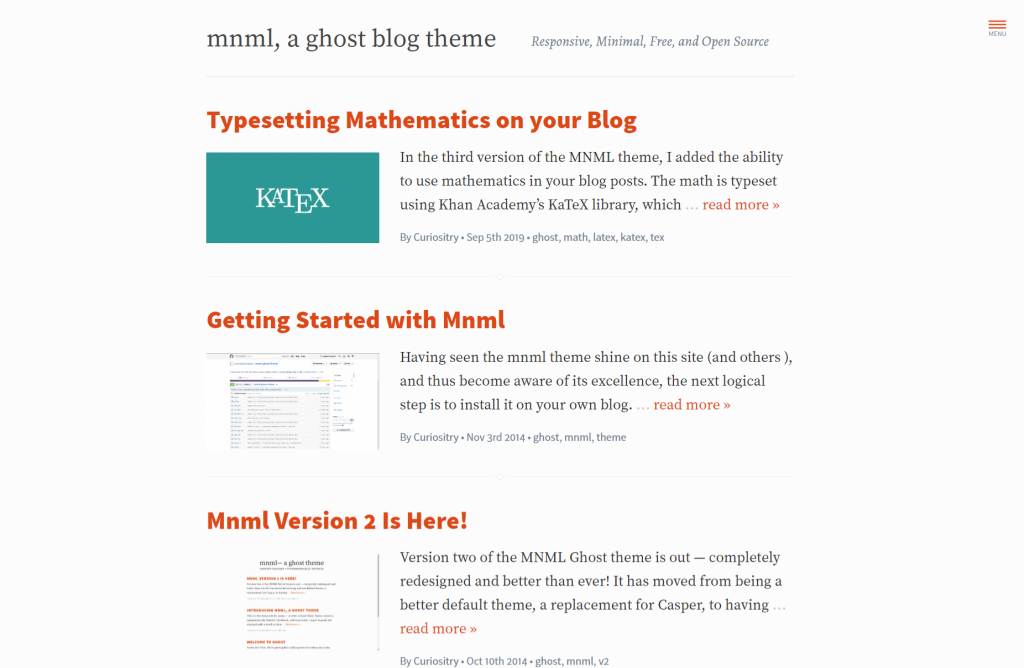 Mnml is a content-oriented, lightweight, and fully responsive theme that has amazing features that can make the homepage look appealing. This free ghost theme provides high-level content experience. The theme provides a mobile-friendly environment and can help to resize the thumbnails according to demand.
Features
Responsive design
Elegant Print Stylesheet
Responsive thumbnails
Great Typography
Disqus comments
Great speed
---
Bleak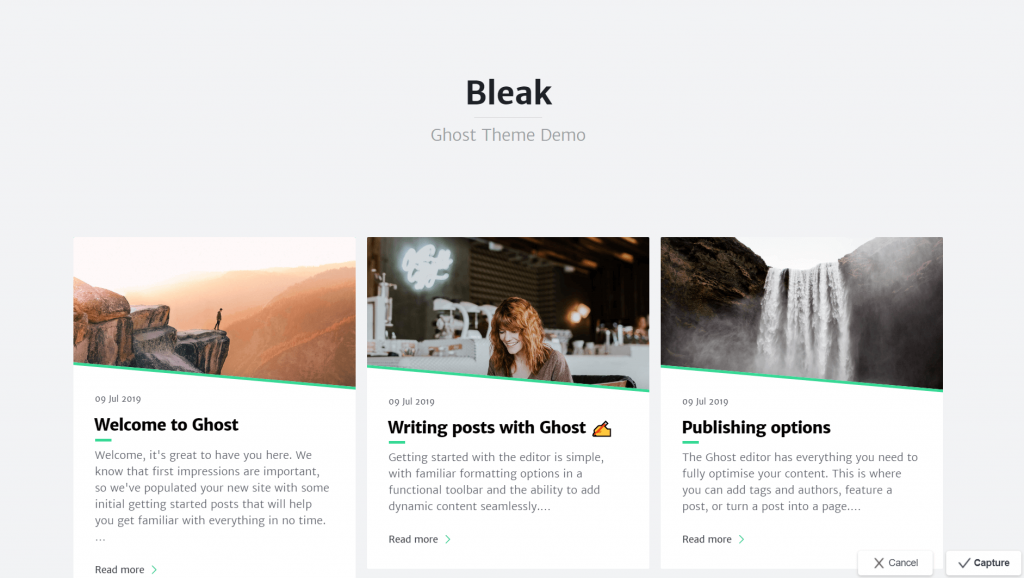 Bleak is one of the best ghost themes with a great appearance in the Ghost blogging platform. It is easy to install and has a suitable environment for blogging with the multi-column style home page.
Features
Supports Google Analytics
Slick Responsive Design
Features Full Stock Images
Author Description
Social Media Icons
Navigation bar
---
Vapor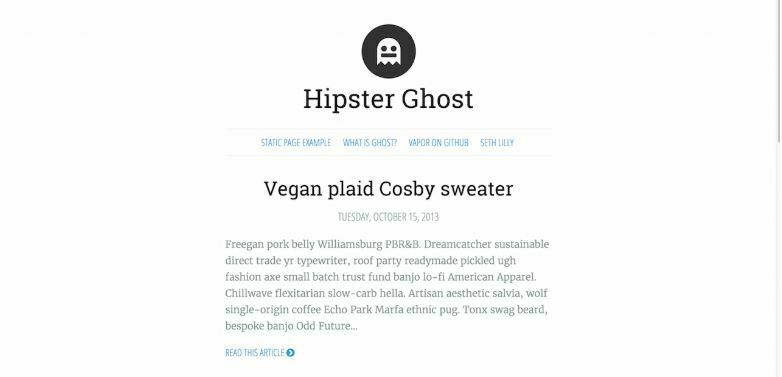 Vapor is a minimalist single column Ghost theme that focuses more on the blog and the typography. With this theme, you can change the appearance of your font and content and display the author info as well as Disqus comments too.
Features
Supports Google Fonts
Disqus Comments
Shows Author Information
Supports user and cover images
Focuses on Content
Social Media Icons
---
Wisper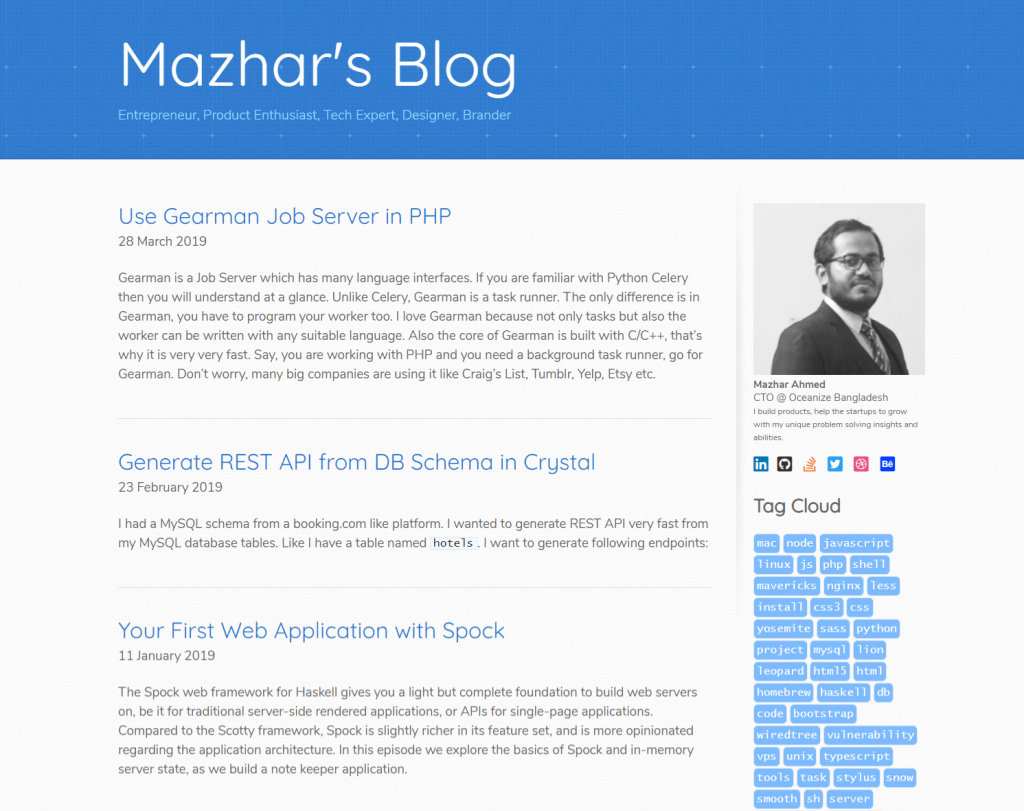 Whisper is among the popular ghost themes which focus on the image as well as the content. This theme comes with a built-in menu as well as a Disqus comment feature. It is the modified version of the Casper theme but has no main header.
Features
Modern design
Highlighted content
Colors easy on the eye
Social Media icons
---
Coder Ghost Theme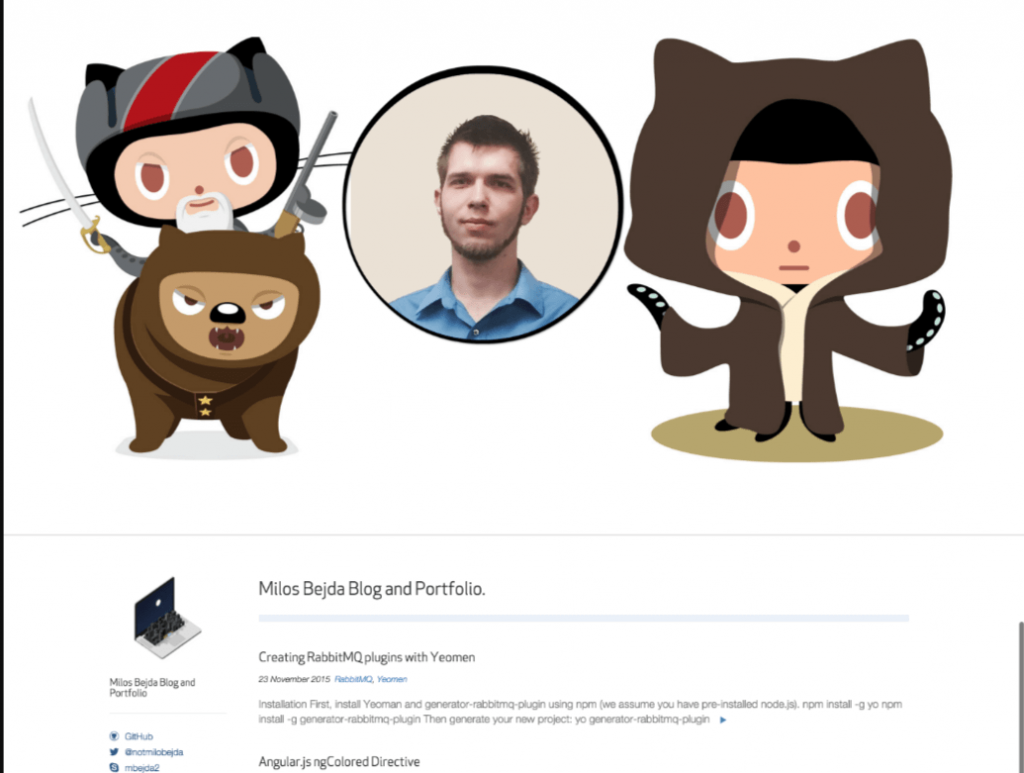 Coder ghost theme offers a unique framework along with hacking together themes and plugins. It is built in order to show the coding projects in style. This theme can work well for an online blog and portfolio website.
Features
Mobile Friendly
Language Option
Supports different plugins
SEO friendly
Syntax highlighting system
Contains set of exclusive icons
---
Casperion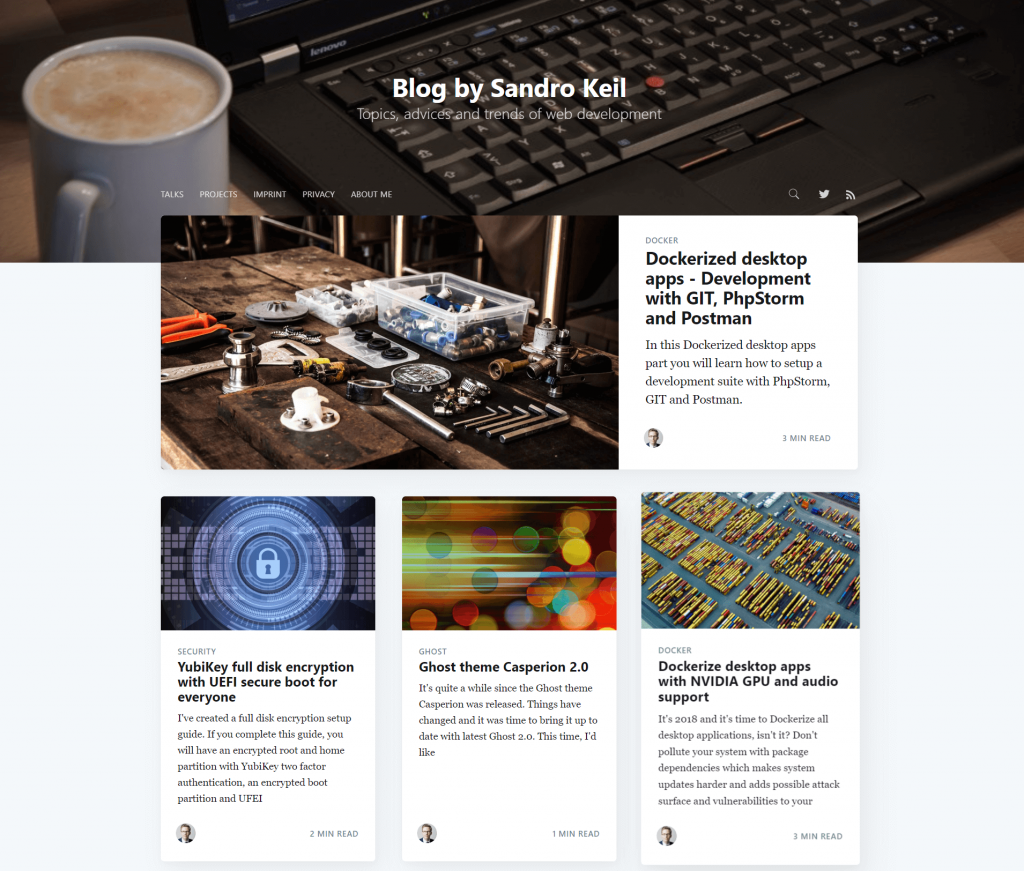 Casperion is among the best free ghost themes that are super fast and has a beautiful design. The features of Casperion are amazing, which can help bloggers to set up their blog easily.
Features
Responsive Design
SASS Powered
Disqus Comments
Social Media Icons
Google Analytics
Superfast
---
Brage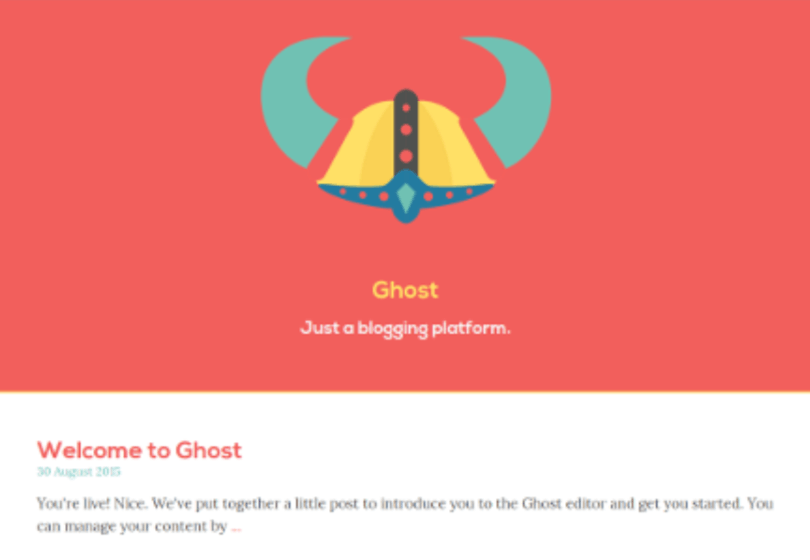 The best among the clean, simple, and easy free ghost themes is Brage. Although the theme is not quite popular, you should certainly try the theme if you are a beginner in the blogging platform. This single column Ghost theme has no comments built-in but contains different other features.
Features
Social Media Icons
Large HomePage
Clean and Simple
Easy customization
---
WebKid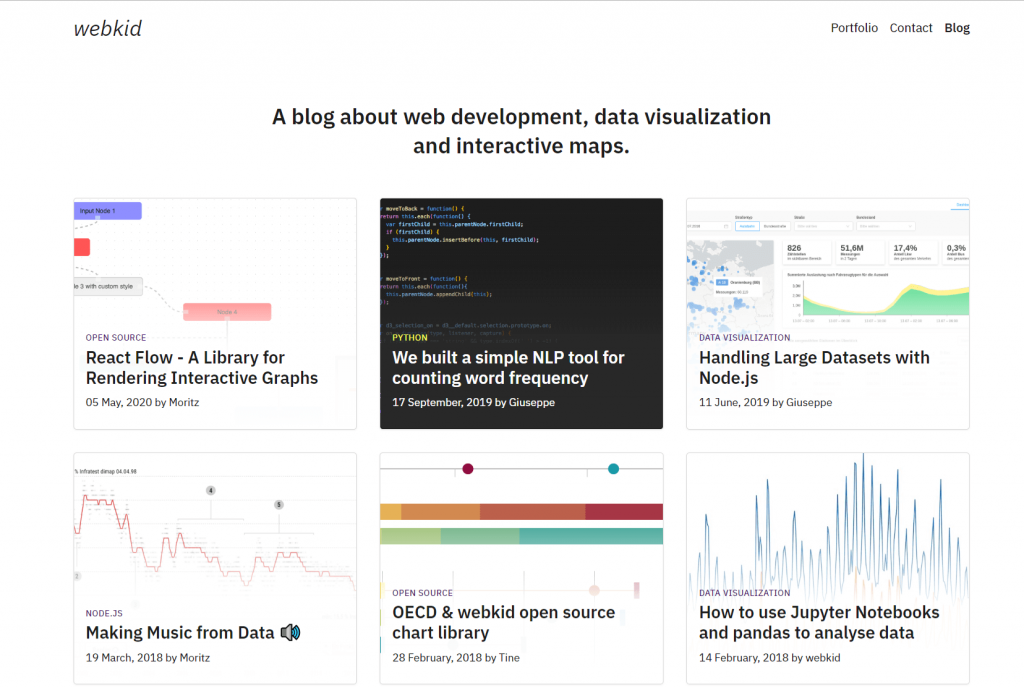 With an appearance similar to WordPress, WebKid has become a popular ghost theme for bloggers, news reporters, and publishers. This theme contains a collection of widgets that can make the customization easy and also makes the customization of navigation links possible too. As the theme uses different colors, the website looks bright with it.
Features
Eye catching website
Easy customization
Disqus comments
In-built applications
More widgets available
---
Detox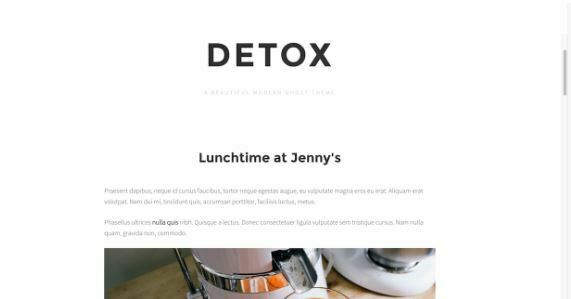 For food and travel bloggers who are interested in blogging, which requires visual presentation, Detox is among the best free ghost themes that you can choose. It offers you an easy custom designing and styling along with numerous other features.
Features
Responsive Design
Focuses on Content
In-built SASS
Custom Styling options
Comments
Blog images
---
Bootstrap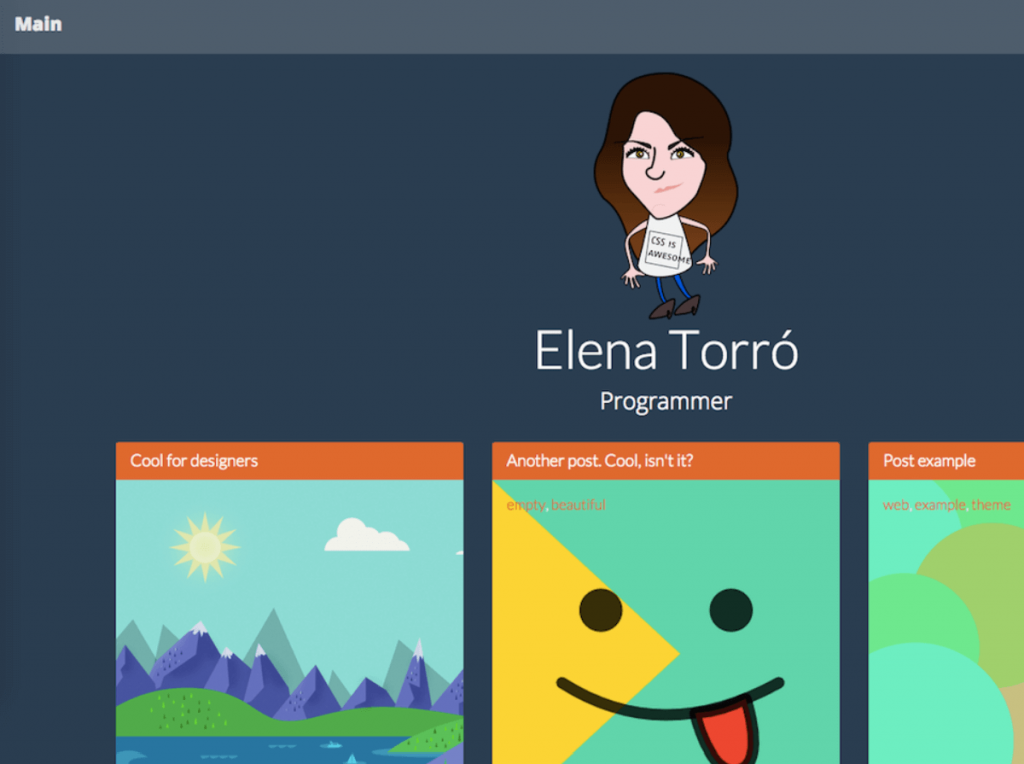 Bootstrap is the best ghost theme for storytellers and bloggers who want to express themselves through writing. The vibe of the gallery, along with the profile picture of the user, has made bootstrap popular among the ghost theme users.
Features
Better styling choices
Easy navigation
Author page available
Font Awesome icon
Featured posts
---
Unozen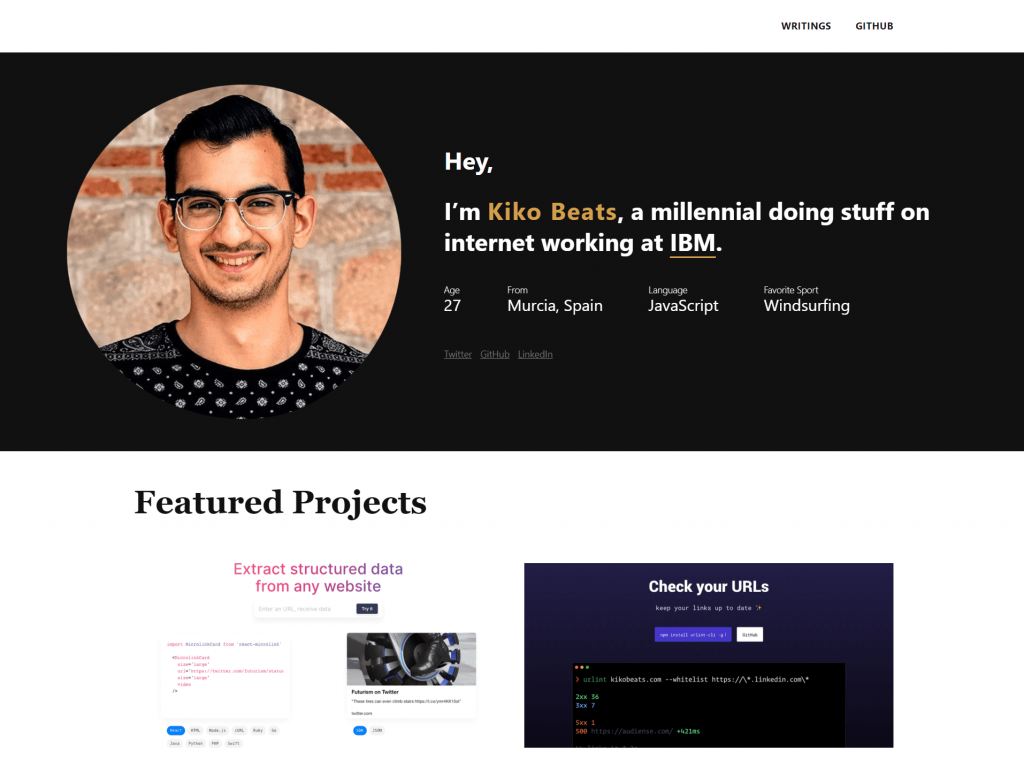 For people who are willing to share their portfolio and blogs, Unozen is one of the best free ghost themes available. As Unozen uses an easy approach for displaying content, it has become one of the greatest themes for portfolio and blogging websites.
Features
Responsive design
Background image
Social Media icons
Navigation Bar
Search Engine Optimization
---
Goclean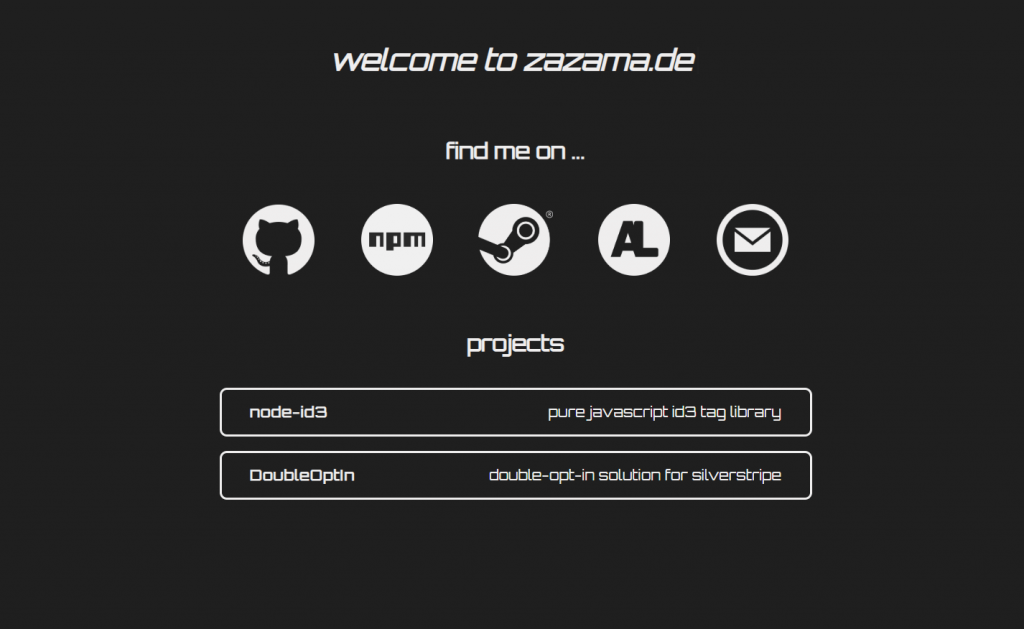 Goclean is one of the best ghost themes which provides boxed layouts. It provides a traditional blog post pattern and best blog feel.
Features
RGB Color Mode
Uses Google Font
Includes Documentation
Editable Text & Background color
300 dpi. Resolution
Professional and clean home page
Navigation Helper
---
Ghost Scroll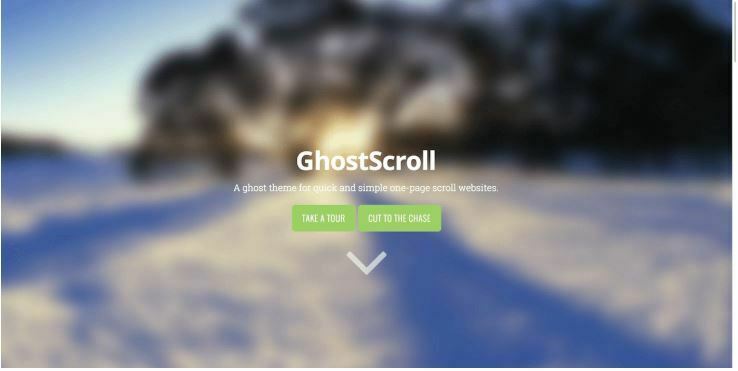 GhostScroll is one of the best ghost themes which helps to promote a business or yourself. With a simple layout and easy admin dashboard, it is one of the great choices for promoters. For setting up a production-ready website, GostScroll is the best choice.
Features
Simple Layout
Simple admin dashboard
Lightweight CMS
Static Menu Drops
Parallax effects
Flat Design
---
Glimpse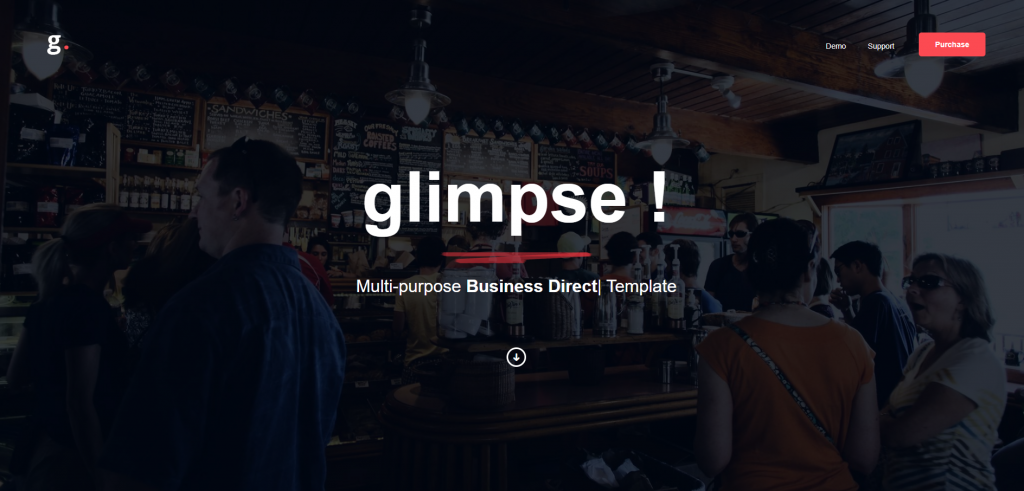 Glimpse is among the free ghost themes for companies and people willing to start a photography showcase website. With the beautiful full-width images on the home page itself, this theme is the best theme for the representation of photos.
Features
Responsive design
Full-width image slider on home page
Wide collection of photos
Smooth Effect
Social Media Icons
---
Komik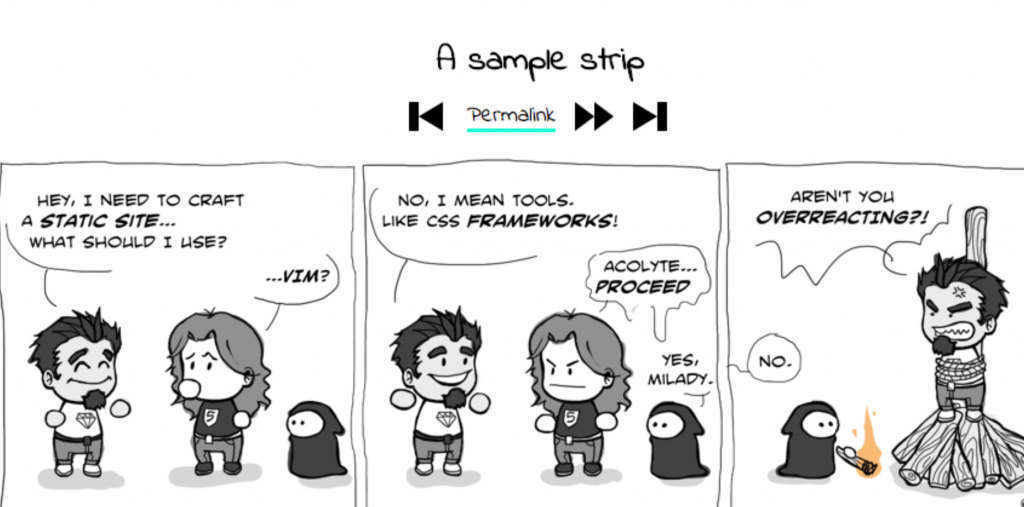 Komik is a free ghost theme that has a strong visual interpretation and can leave a great impact on the mind of readers. It is mostly used by businesses who want storytelling for promotion. For readers who like comic books and visual stories, this is the best theme that the writers can choose.
Features
Great visual interperation
Mobile friendly
Good navigation
Responsive design
Featured Image
---
Perfetta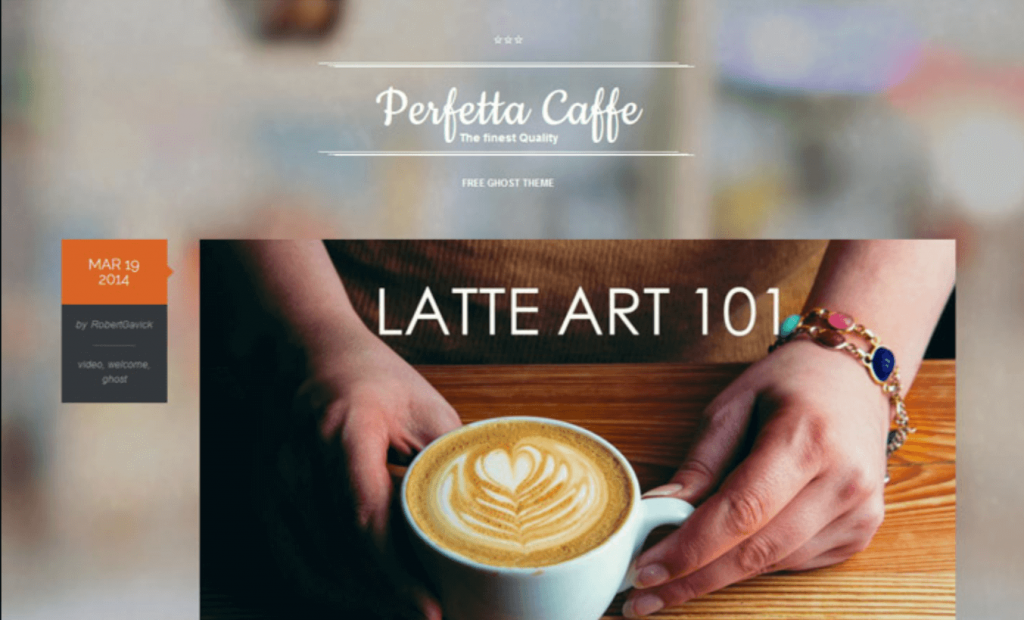 Perfetta is a free ghost theme that has a single column design and uses a large featured image. It only shows two posts per page but does not have a menu option.
Features
Social Media Icons
Responsive design
Large featured image
Lightweight
Stylish design
Large background image
---
Soclean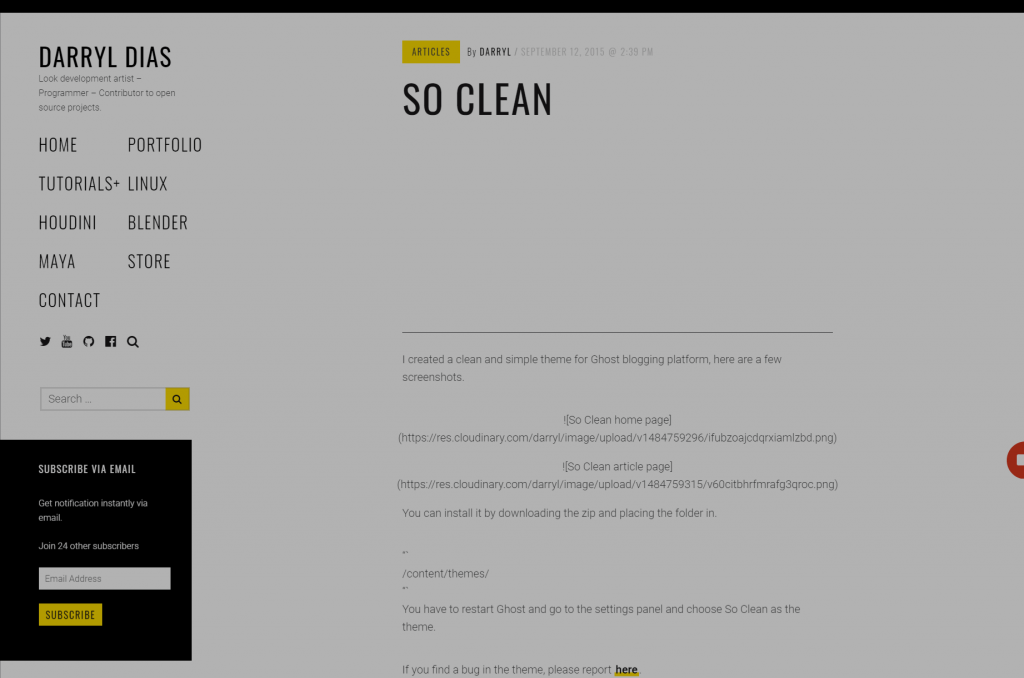 Soclean is a free ghost theme that is popular among the foodie blogger. It is a clean theme and has a creamy layout pattern. This theme is great for writers who focus greatly on content.
Features
Clean and responsive design
Focus on content
Responsive Design
Clean and flat design
Manual Contact Form
Social Media Icons
Menu at the left corner
---
FauxGhost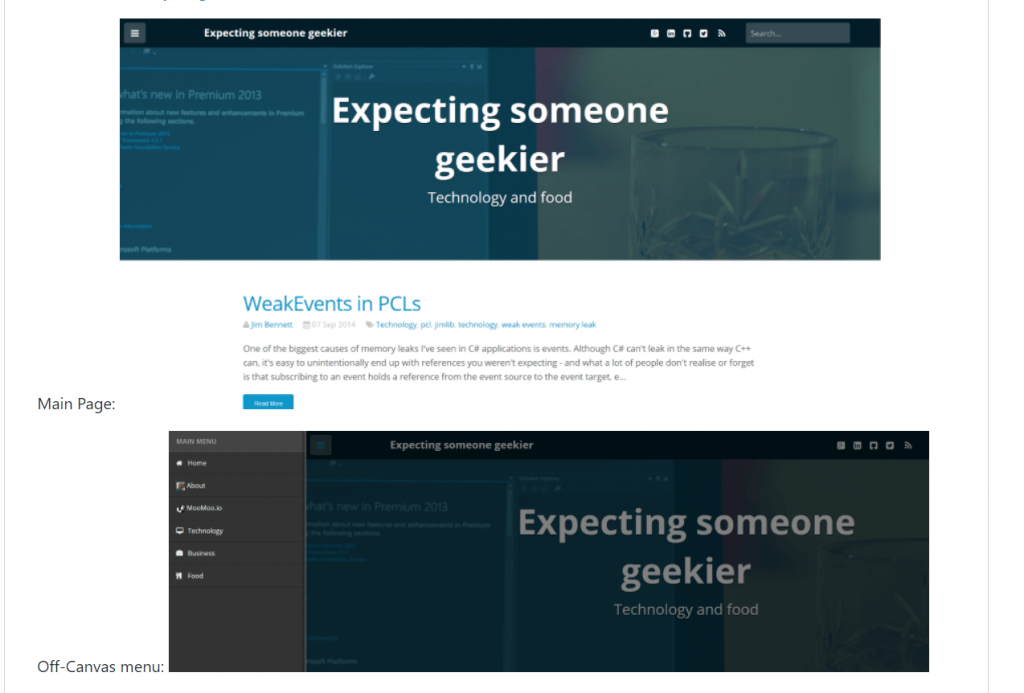 FauxGhost is one of the free ghost themes which includes a slide-in menu and integrated search as well. It provides beautiful user experience and provides the best blogging experience with cheap hosting.
Features
Multi-user readiness
Multi-user blog
Responsive blog
Font Awesome icons
Disqus comments
Cross browser compability
---
Openwriter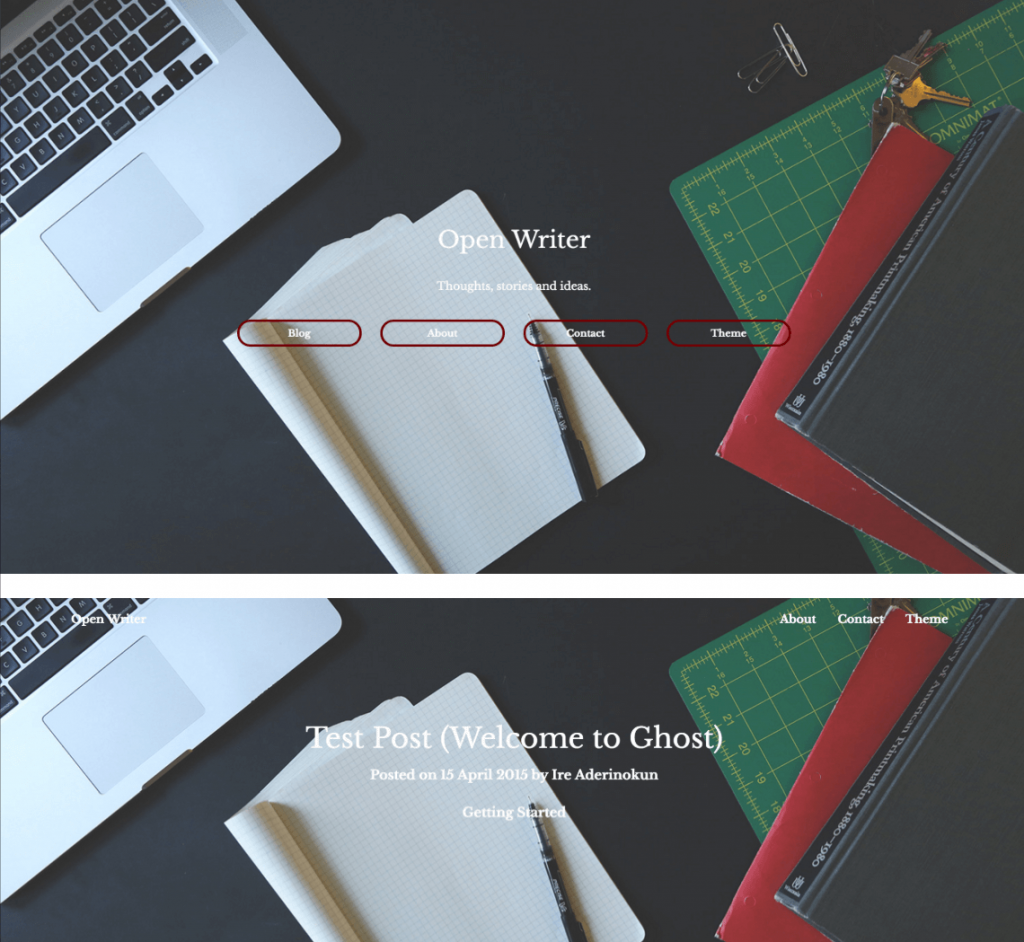 OpenWriter is a free ghost theme that has a responsive design and is preferred by bloggers who love decoration. It is compatible with mobile devices and supports parallax scrolling along with a cover picture and contact form.
Features
Manual Contact Form
Responsive design
Mobile friendly
Default cover image
Clean design and parallax scroll
Author and tag pages
---
Gunter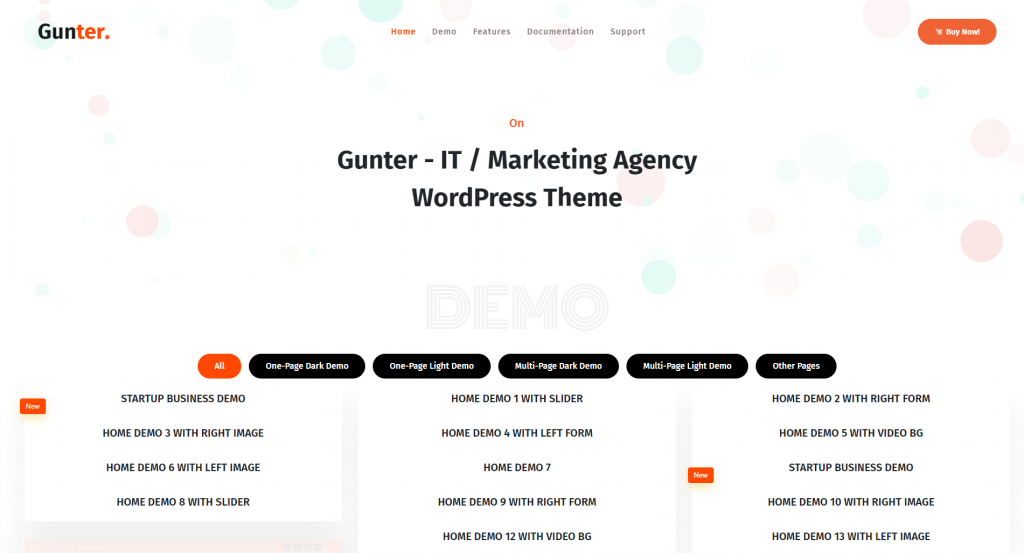 Gunter is a famous ghost theme that has the function to add cover photos and strong typography, which looks great on the blogging page. It contains highlights library and has a focus on the content.
Features
Font-Awesome icons
SAAS powered
Highlight.js
Responsive design
Disqus comments
Customized design
---
ABC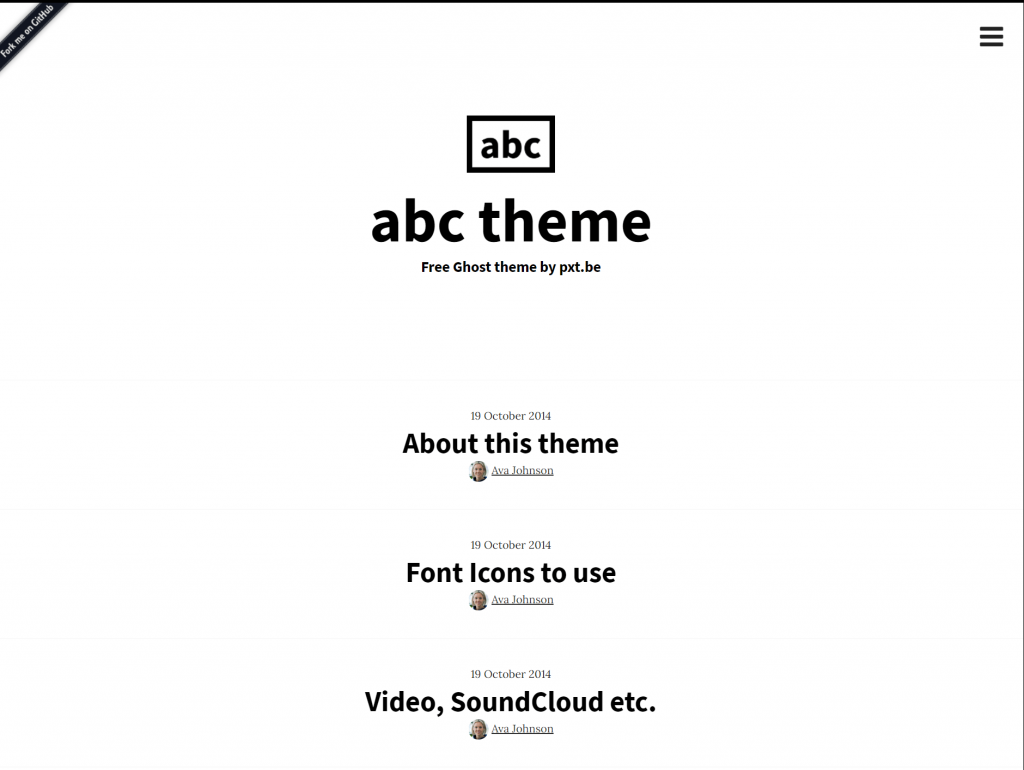 ABC theme is a new open-source, free ghost theme that features modern web integrations such as SASS, which helps in styling and Foundation Framework. It contains the Highlight.js library, which helps to display the code. With the theme, you can post content and reach beyond the functionality of ordinary Ghost themes.
Features
Simple and easy
Code Highlighter
Multiple Font icons
Video, SoundCloud embedding
Clean Text formatting
SASS Workflow
---
No-nonsense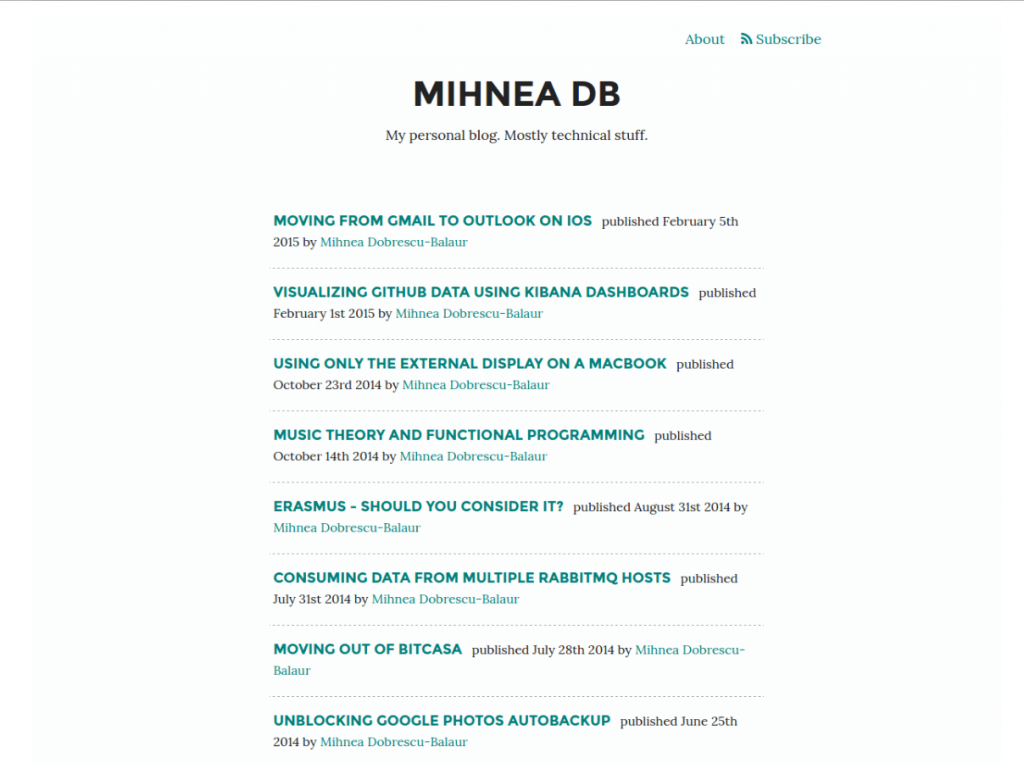 Nonsense is a popular and rising theme that is sleek and responsive. This theme contains a custom error page and has a tag page description. It uses Google Web Fonts and has great features.
Features
Supports Multiple Authors
Supports Google Analytics
Disqus comments
Uses Google Fonts
Supports Syntax Highlights
Custom error page
Social Media Buttons
---
Crisp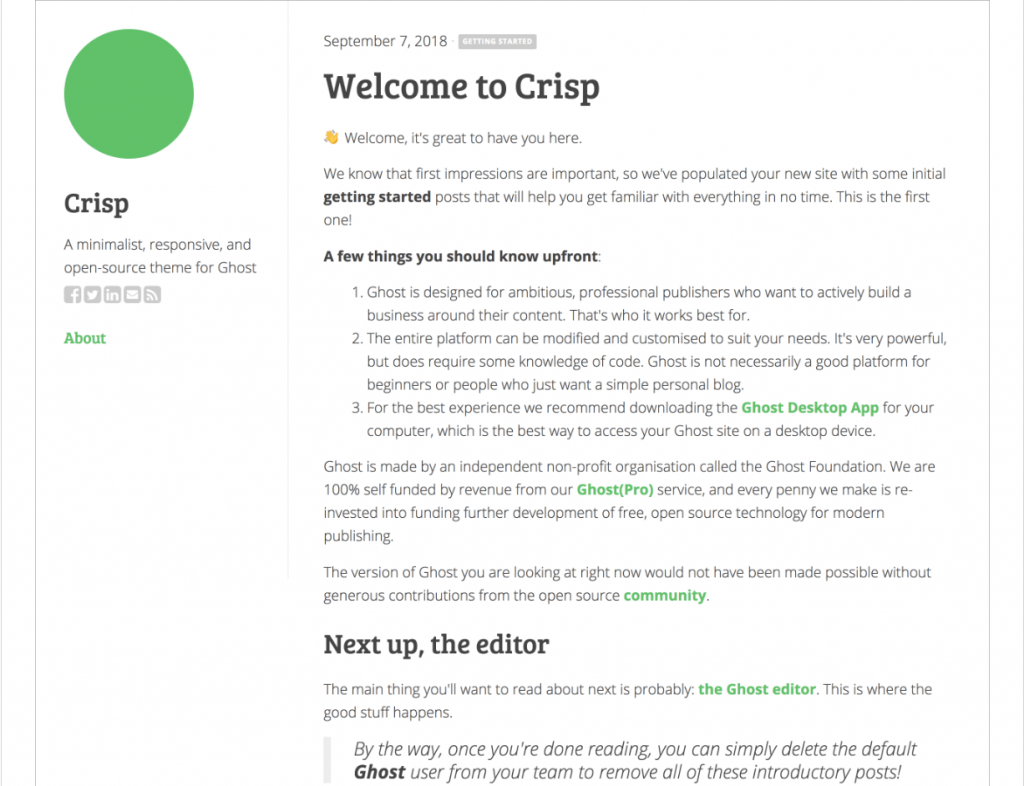 Crisp is the best ghost WordPress theme for bloggers who want a simple and easy theme with bright colors and strong typography. The theme has a static left bar on the left and shows blog posts in the right. However, it does not have any provision for feature images. But, it has everything built on.
Features
Fixed Navigation Menu
Social Media Buttons
Great Visual Appeal
Responsive Design
High Focus on Content
Simple and easy design
---
Editorial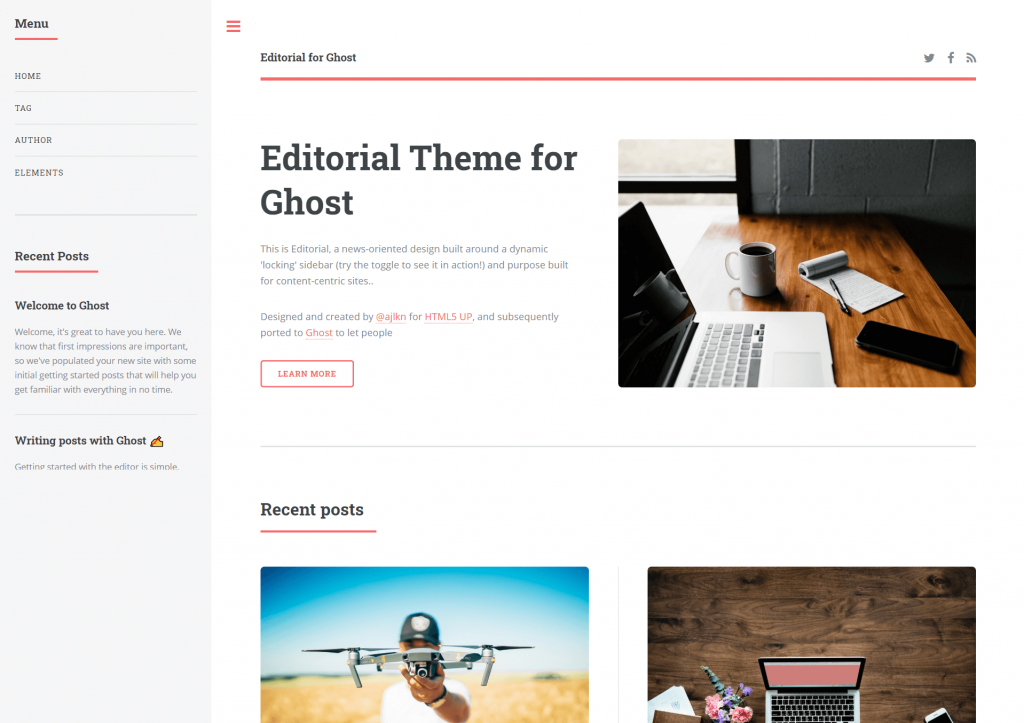 The editorial theme is one of the best free ghost themes for blogging purposes. With the great locking sidebar and news-oriented design, it looks great for bloggers and publishers who want an ultimate responsive magazine style WordPress theme. This free and open-source theme is best suited for publishing, personal blogging, magazines, and newspaper.
Features
Dynamic Sidebar
Easy Customization
Mobile-friendly
Cross-browser compatible
Responsive Design
Featured Posts
---
Conclusion
As styling and designing your website is a major part of your blog, you should make sure that you choose the best free ghost themes for your site. The themes mentioned above are absolutely free. You can choose among the themes and use the theme that fits perfectly for your blog.