Wix vs WordPress is an everyday topic for us. Wix and WordPress are both excellent web builder and plays a role of backbone while creating websites. Both Wix and WordPress are liked and preferred by many users. In this post Wix vs WordPress, we are comparing Wix to WordPress,org. Wix vs WordPress is compared In terms of editor, easiness, learning, portability, cost, security, themes & templates, plugins & apps, blogging platform, eCommerce, SEO, and Speed.
Wix
Wix was founded in 2006 and started in operation in its beta version in 2007. Today, Wix has more than 150 million users. Wix.com is a web creation and development platform that's supported cloud technology. This platform lets users design HTML5 websites that are mobile-friendly, by merely exploitation drag-and-drop tools.
Wix is functioning on a freemium business technique, which implies that this company makes cash on premium upgrades, whereas the essential use of Wix is free. If you like Wix then visit Wix.com.
WordPress
WordPress is one of the best and hottest used Content Management System (CMS) nowadays. WordPress founded in 2003 (Three years earlier than Wix). And it grew to be the largest self-hosting Website developing tools on the internet. More than 34% of websites are powered by WordPress.
WordPress is an Open Source project, which means anybody will work on that. It's also fully free to use by anyone. That's right. Free! WordPress is a useful tool for you to create your amazing website. You can easily download WordPress from WordPress.org and then host it in affordable WordPress hosting.
---
Following are the comparison of Wix vs WordPress:
Editors
The editor helps to create your content for publishing purposes. Editors make it easier to write your content such as paragraphs, spacer, heading, etc. or to add audio, video, images, quotes, etc. that are necessary for publishing your post or web pages. Editor provides various types of Google fonts and font sizes, colors and many more. Both editors of Wix and WordPress are easy to use.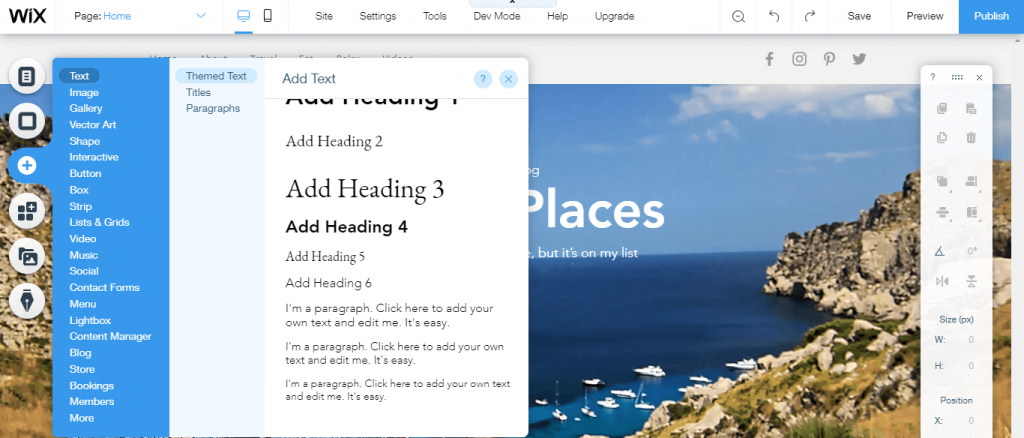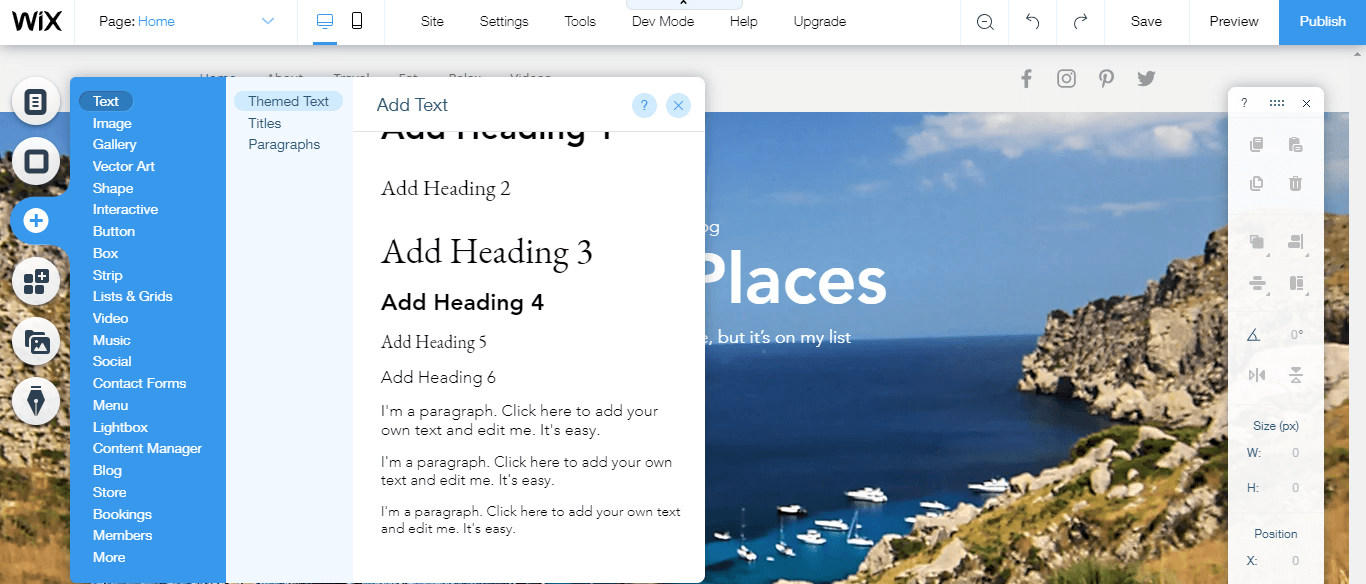 Wix: In Wix, the first thing you should know is that you are editing in the WYSIWYG interface. WYSIWYG interface is program/editor, pronounced as "wiz-ee-wig". The WYSIWYG stands for "what you see is what you get". That's right, this editor can show what finished site looks like while it is being created. Here you are editing at actual websites. It also has its own Wix editor that helps to create a stunning site.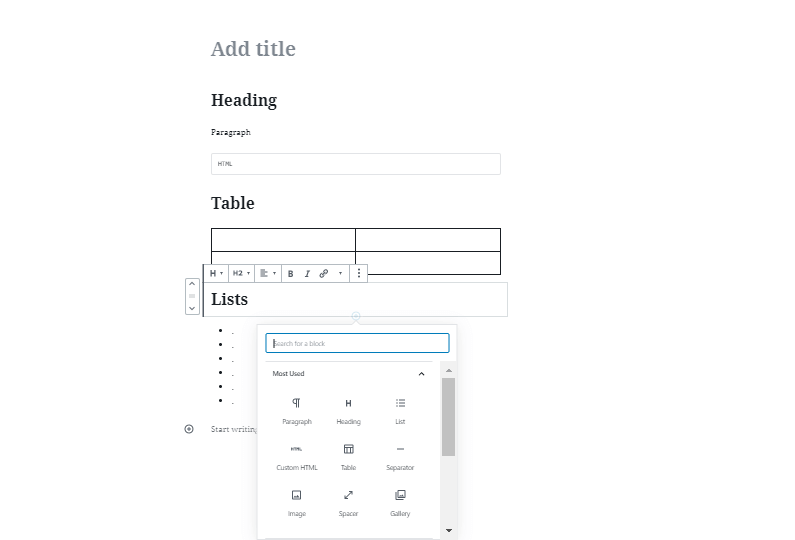 WordPress: At first, WordPress has been using the WYSIWYG editor and changed it later in the Gutenberg editor. After the change in the editor, it has become easier to use. All the elements like a paragraph, heading, images, quote, spacer, separator, list, etc. are in block forms that can be arranged and rearranged easily. And you will be also creating content, pages, add varieties of post formats, quotes, etc. Here you are editing in dashboard.
Wix lets you write your content on actual websites. It makes easier for its users and they can know result what actual websites look like. Wix vs WordPress, Wix is the winner in the editor. In WordPress, you can also do the same as Wix and write on the actual website by using "Elementor" page builder plugin. WordPress Gutenberg editor is user-friendly and you will get used to its editor.
---
Easy to Use: How much easy it is to build Websites
You can build websites by using Wix and WordPress. Both are the tools to create websites. But real matter lies which of the two platforms provides easiness to build websites.
Wix: Wix has a drag-and-drop feature that allows you to select any element and mobilize them anywhere you like. You can also arrange or rearrange elements on your websites, create pages, update contents, add varieties of post formats, etc. Before creating websites, you are shown a short tutorial video about the Wix editor.
Wix has been focusing on simplifying the process of creating websites and even if we don't have knowledge of coding, we can still create websites with Wix. It provides a user-friendly experience and very much easy to use. You can create websites fast and easy.
WordPress: In WordPress, you are working with a visual editor. Every time you are creating websites or something on the websites such as posts, contents, etc. you have to click the "preview" button to see how your site looks.
There are misbeliefs with people that building websites under WordPress requires professional developers or designers. If you have a little bit of technical knowledge about WordPress then you can also create websites. You don't have to be a programmer, designer or developer. It is also easy to use once you get the hang of it.
Wix is fast and easy to create websites. Using WordPress also we can create websites at the same pace as Wix. Because in both Wix and WordPress you are creating websites by using templates. The process is almost the same. But Wix has little advantage due to its drag & drop features and editor that helps to create websites faster than WordPress. Therefore Wix vs WordPress, Wix is the winner. Keep in mind that using Wix, you have to redesign your websites to make the website mobile-friendly.
---
Learning
Everyone talks about the learning curve by competing with Wix vs WordPress. Wix vs WordPress which is easy to learn?
Wix: Wix is very easy to learn. You are good to create a website with little guidance and knowledge. You can create your site faster with no complications. In Wix, you can create a website right after signing in and that does not consume time.
WordPress: Comparatively WordPress is a little hard to learn than Wix because learning new things with many more things to keep in mind can be hard for most people. In the end, you can be able to create your own website in your way. The learned knowledge will be your asset and you can also use the knowledge if you are walking away from WordPress.
Learning WordPress is harder than Wix because in WordPress you must have some knowledge about WordPress and its process of creating a website but in Wix, you have little to learn. In the learning process, Wix vs WordPress Wix is fast to learn and is the winner. But if you can create a website in WordPress then it will be very easy for you to create a website on other platforms.
---
Plugins and Apps
Plugins and Apps are extensions. They help to extend the features of the theme and ultimately creates your website dynamic.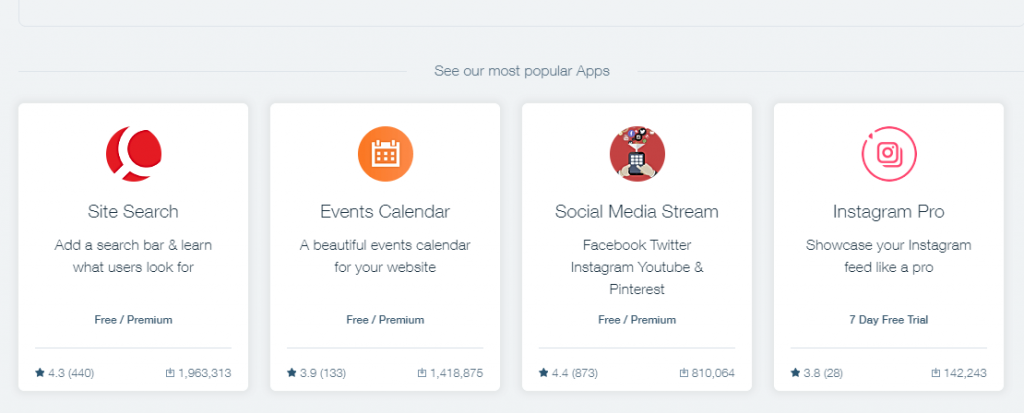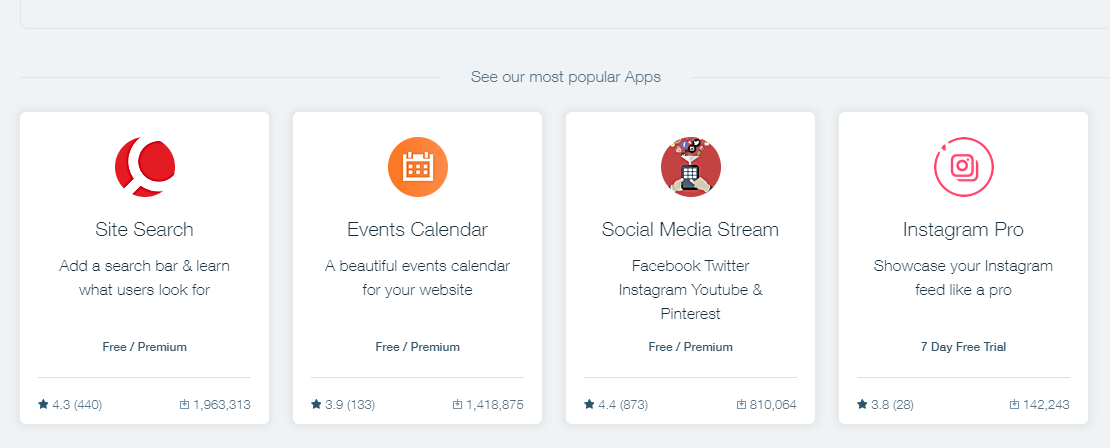 Wix: Wix contains apps that help to boost the features of the websites. In Wix, there are 200+ apps which very less than WordPress. The apps are made selective for and they are heavily used in Wix. You can find apps such as site booster, gallery, Wix store, 123-page builder, Wix Form, etc.

WordPress: WordPress comes in number one when it comes to the volume of plugins. WordPress contains more than 55,000 plugins and it will increase in numbers. In WordPress, you can find varieties of plugins with unique features. You can also have the option to choose one of the best plugins from the number of similar ones. You can find plugins such as Yoast, WooCommerce, Contact Form 7, and other popular plugins. (
design)
Wix vs WordPress, WordPress is the winner over Wix on plugins and apps. WordPress offers many plugins with their options. Wix just offers popular apps for you. WordPress has all the plugins that are in Wix and also contains plugins that are not in Wix. Wix cannot compete WordPress in plugins.
---
Theme and Template Design
Theme and Templates are important in both Wix and WordPress for creating a website. Every theme and templates have distinct layouts. Choosing the right theme is necessary for building a great looking website.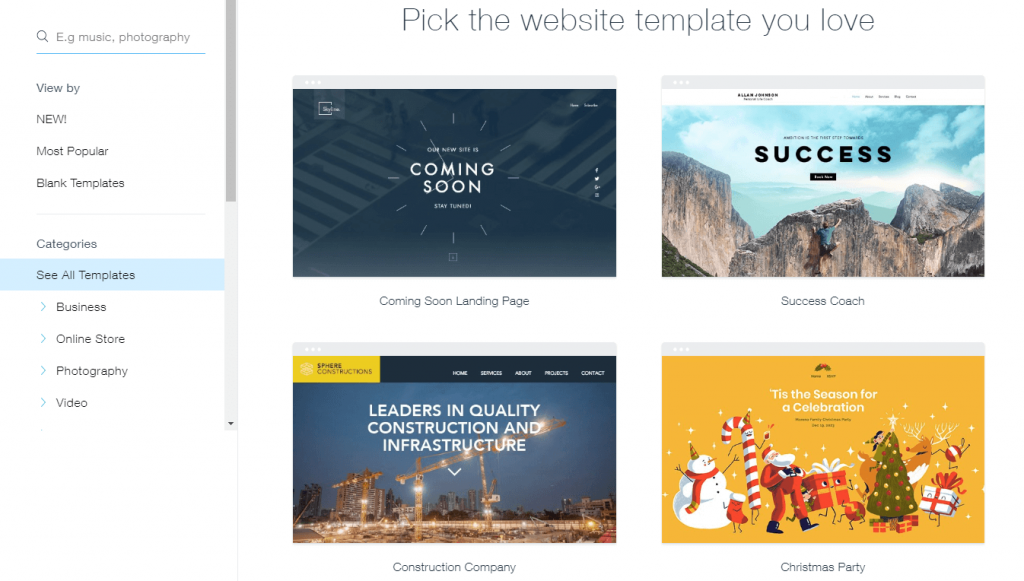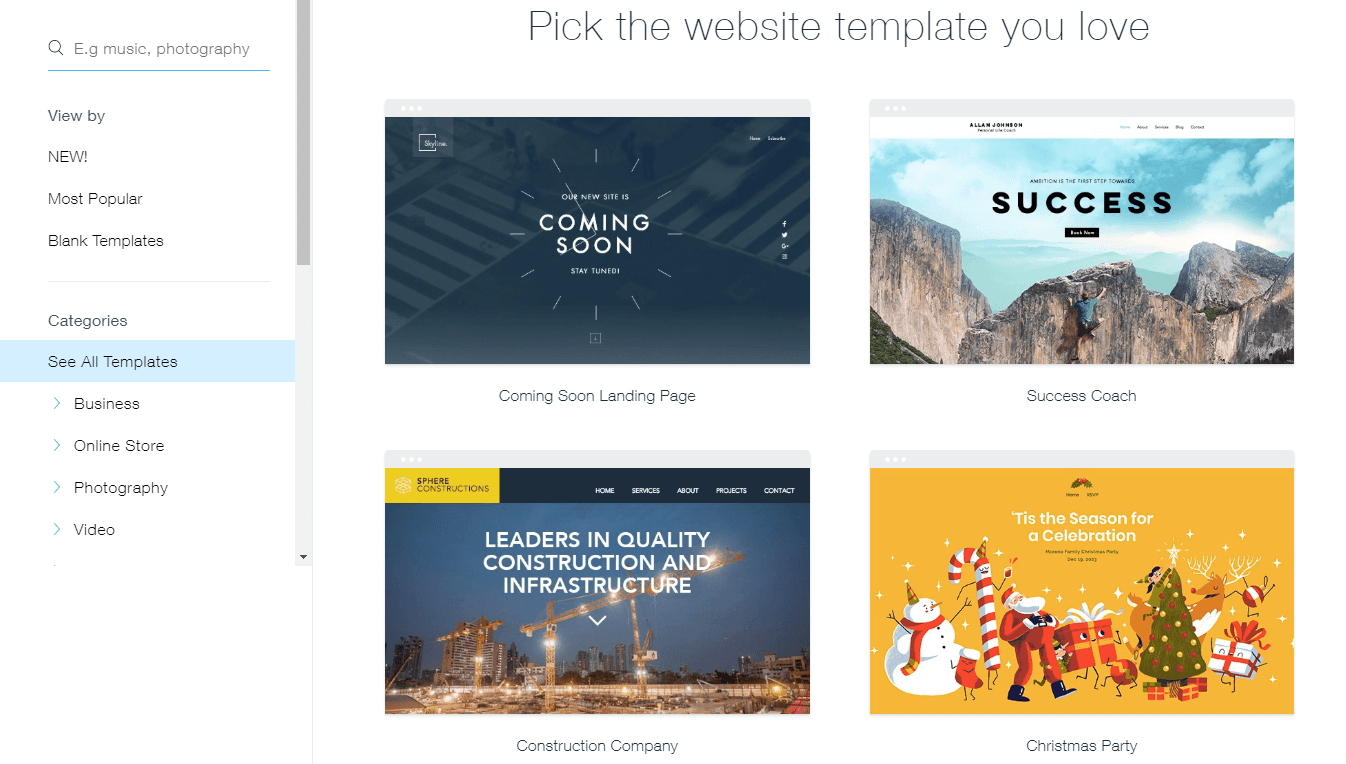 Wix: Wix has over 500+ templates that are designed by professional designers. The templates are 100% customizable. All the templates are written in HTML5. These templates are categorized into business, hotels, blogs, eCommerce, photography, food, fashion, art, and many more.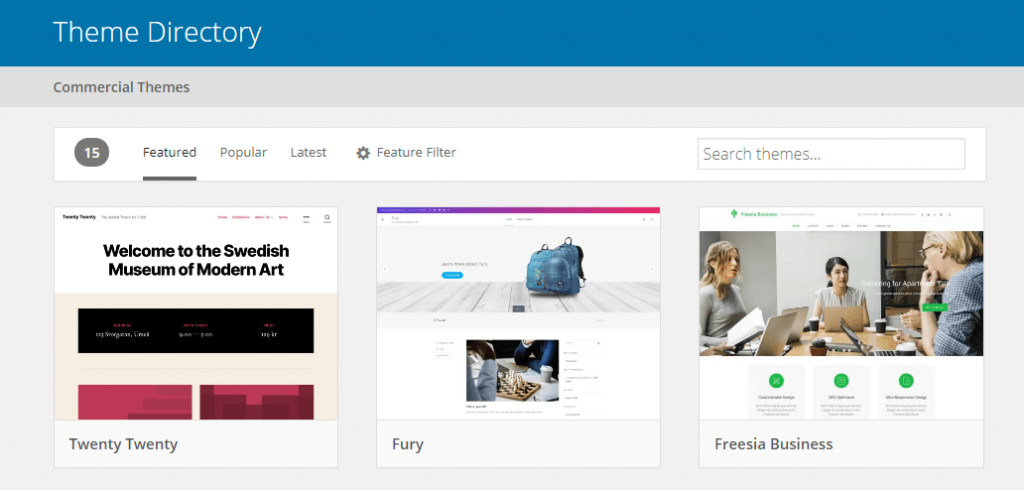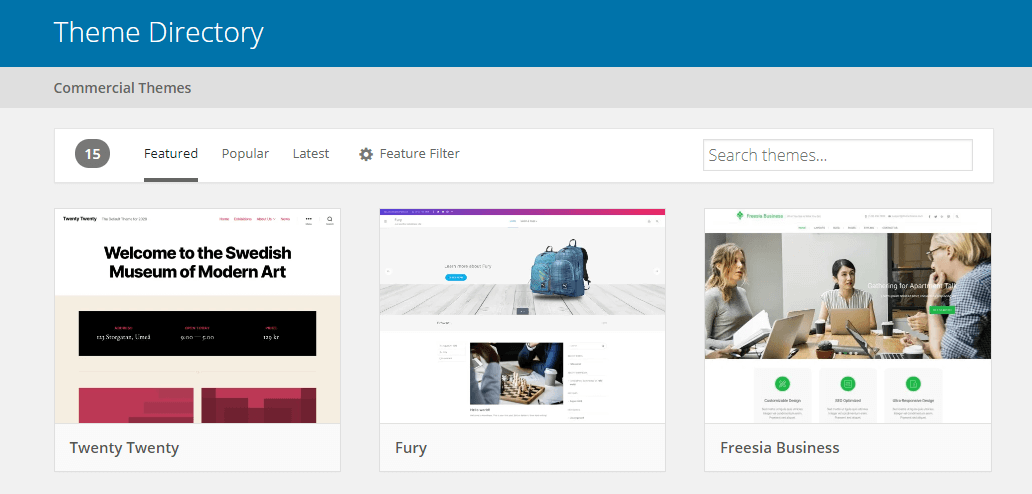 WordPress: In WordPress, you will be able to find an uncountable number of themes and templates. Every day new themes are released in the WordPress market. There are many types of themes that can be used in publication-related websites, blogging, business. WooCommerce, fashion, news & magazine and many more. These themes have it's own built-in features and you can have many options to choose a theme.
Wix vs WordPress, in comparison to theme & templates WordPress is clearly the winner. In WordPress, you will be able to find many themes & templates according to your websites and you can easily switch the theme of your websites to another theme. In Wix, we can find a limited number of themes & templates. And also it's hard to change your themes in Wix.
---
Portability
Portability refers to the easiness to transfer your website's data from the current platform to other platforms. Wix vs WordPress which is more portable?
Wix: Wix is a closed web building platform. In Wix, you have to either make backups of your content or you have to download manually all of your posted contents such as images, video, pages, galleries, etc. Because Wix doesn't allow you to move directly on other platforms and all of your contents are hosted on Wix servers by Wix. You will have problems while moving to other platforms.
WordPress: As we know, WordPress is the open-source where users can us data and codes freely. You can easily transfer your content to other platforms. In WordPress, you can also create a backup of your site that helps to move easily to other platforms. Or you can take benefit of WordPress one-click-importer that makes it easier to download your content in XML format.
Wix vs WordPress portability, WordPress is the winner. WordPress allows you to have easiness to move on to other platforms. But in Wix, you have to download all the contents. Whatever websites you built-in Wix remain with Wix. It means you don't have real ownership of your own websites in Wix. To move on to other platforms from Wix you need to have a new domain name.
---
Costs
Cost is important for creating websites. There are many free apps and themes in both WordPress and Wix. The free kinds of stuff that have limited features and to purchase their pro versions cost dollars. You have to make the right investment.
Wix: Wix has a set of plans and not free of cost. Although Wix is free at trial period. The free trial period comes with restrictions. And in the free version, you have to meet two important conditions, the first Wix brand is advertised in the top and bottom of your page and second, you cannot have a custom domina name.
The plans of the Wix are as follows: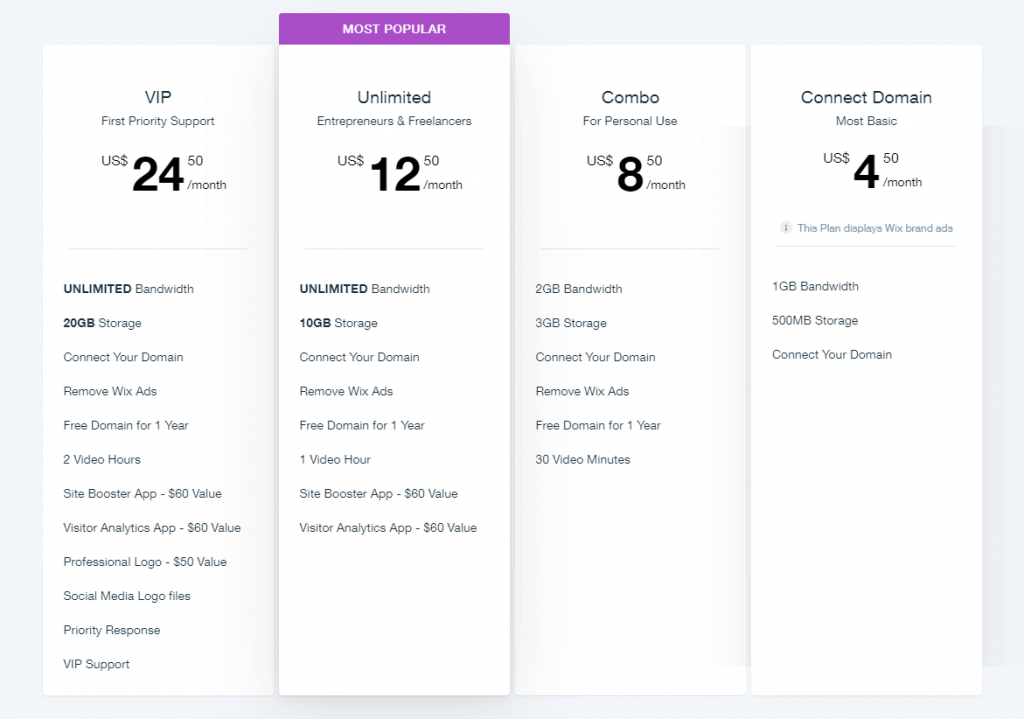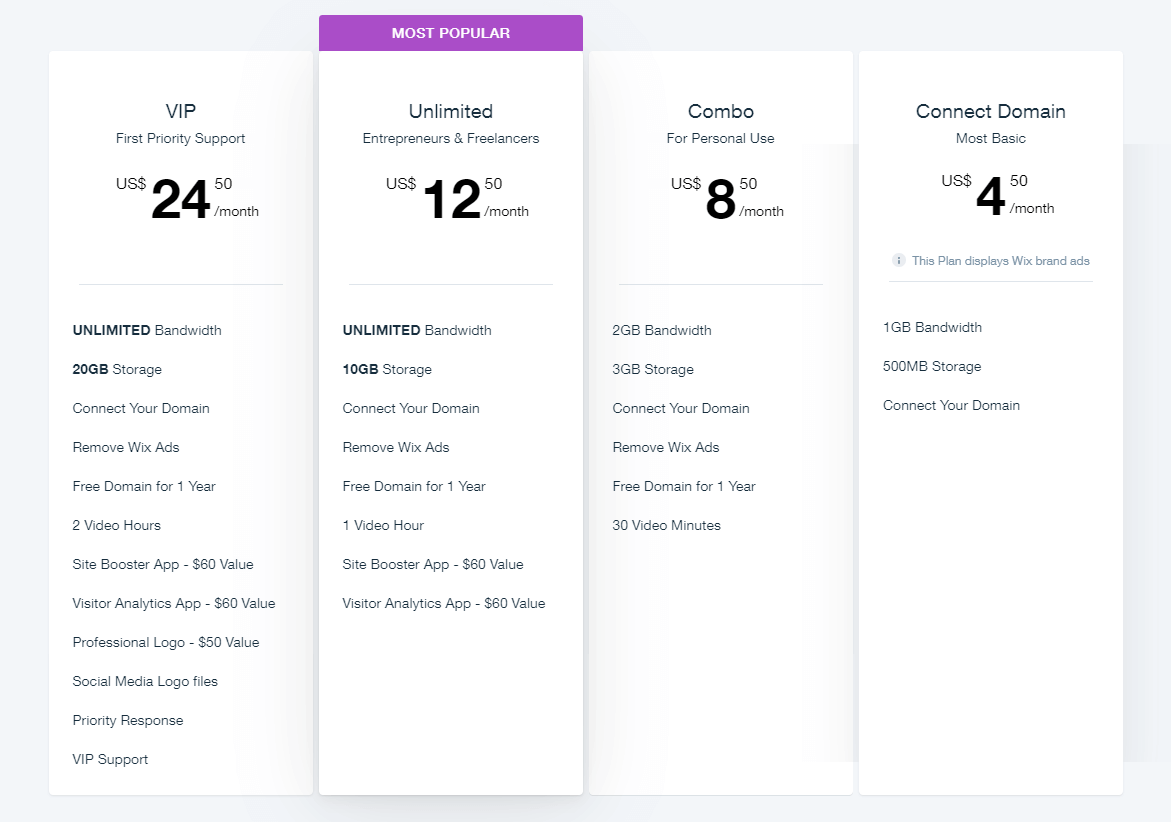 WordPress: WordPress is a free and open-source platform. You can even use WordPress free of cost and don't have to pay a penny. If you want to lunch your site on the internet then you have to buy a domain name. The installing WordPress you are good to go. WordPress has many free themes and plugins. If you want the pro version then only you have to spend your money.
In cost comparison, WordPress is the winner. WordPress is free and you can build websites without spending money. In WordPress how much you are spending money depends upon you. WordPress is the place where you can buy themes and plugins with cost comparison. You are only spending money on WordPress according to your wants.
In Wix, you have to purchase package plans. Free Wix is no better to use and comes with lots of restrictions. So you have to spend your money to create websites in Wix.
---
Updates and maintenance
We need updates and maintenance to acquire new features and to maintain our websites. Updates come with changes. And maintain allows us to fix issues and problems relating to the website.
Wix: Wix updates come very few times in a year. While the update is released many of the users don't even notice. The released updates don't affect websites and everything is customized in the new updates. The updates are first tested and only released. The update comes with cool features, security updates, etc. In Wix, your site is maintained by Wix itself and it manages our site. If any errors or problem arises then Wix will notify you.
WordPress: WordPress updates come frequently many times in a year. The notice of updates will be found on WordPress related pages. Each update doesn't always come with heavy changes or features. The frequent updates come with minor changes and much of the WordPress updates do not affect WordPress sites.
If heavy updates and changes occur then its contributors and developers also maintain the themes and plugins to run well for your websites. You have to maintain your own site. If you cannot then you can always get help from a WordPress form.
Updates and maintenance are needed to upgrade our websites. WordPress offers us with frequent updates than Wix. In every updates WordPress changes/adds features. In those periods you are also maintaining your sites. You have to wait many months for Wix updates. The major updates of Wix takes even more time than minor updates. Therefore WordPress is the winner in updates and maintenance.
---
Blogging
Both Wix and WordPress allow you to create varieties types of blogging websites. The important thing about blogging sites is to have all the necessary tools for bloggers.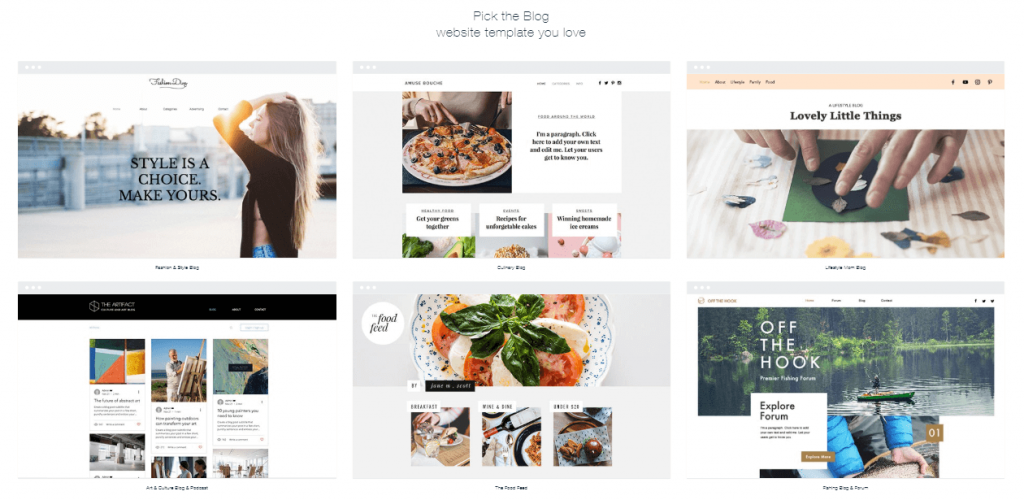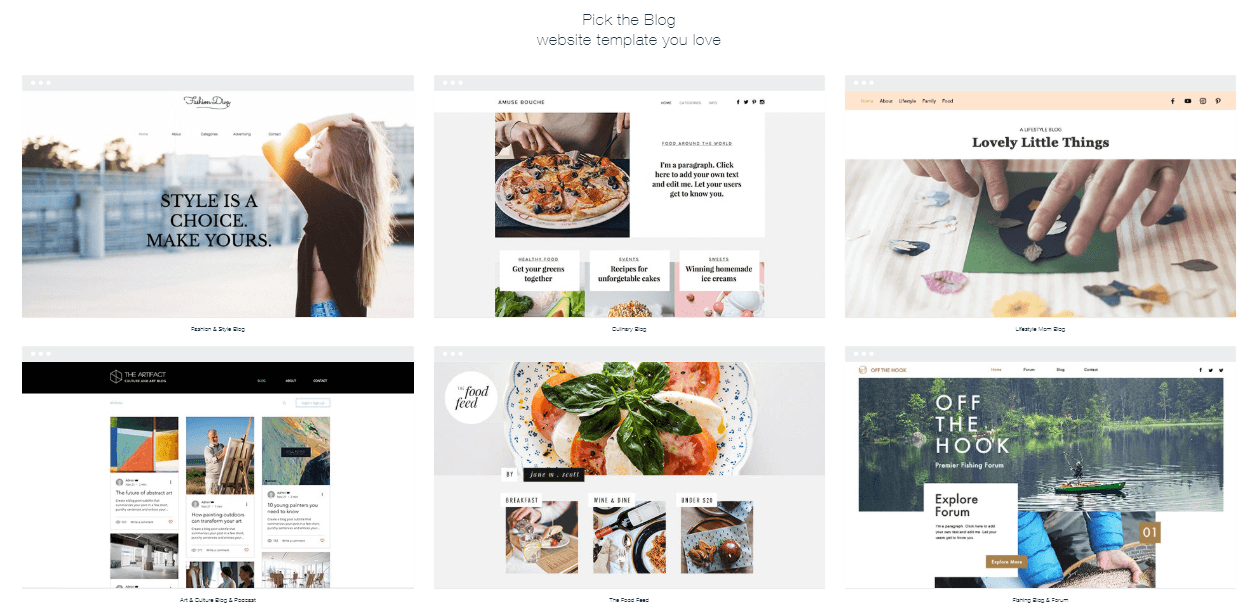 Wix: Wix is providing blogging platform where you can select suitable templates by matching your topic. Wix has everything drag and drop feature that allows blogger flexibility in writing. It provides all the necessary tools for bloggers. Such as you can add images, audio, text, categories, and many more. (heavy content)
WordPress: WordPress started its career as a Content Management System (CMS). It has the most advanced tools and features that are required for professional bloggers. WordPress provides powerful blogging platforms for bloggers. In WordPress, you can install plugins to extend the features of your websites to get extra features.
WordPress started its journey by offering a blogging platform. Many top blogging sites ranked on Google are made from WordPress. And WordPress consists of many themes & templates designed for blogging. Wix is only easy to create websites but WordPress has all the necessary tools especially for blogging. So without any argument, WordPress is the winner.
---
eCommerce
eCommerce meaning selling and buying a product through the internet/ online. Wix and WordPress both have features of eCommerce and we can create eCommerce websites by using both of theme. eCommerce websites are mainly created for business purposes.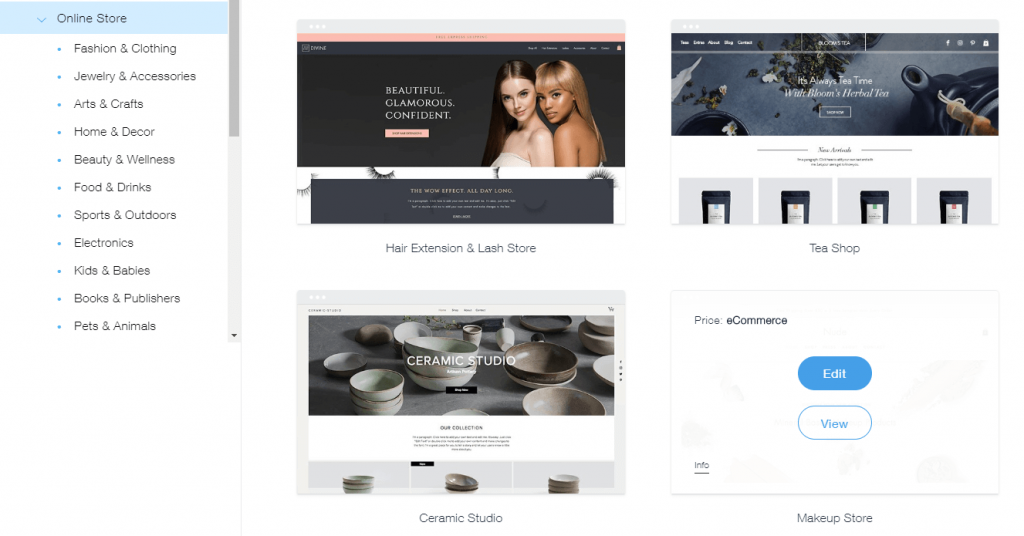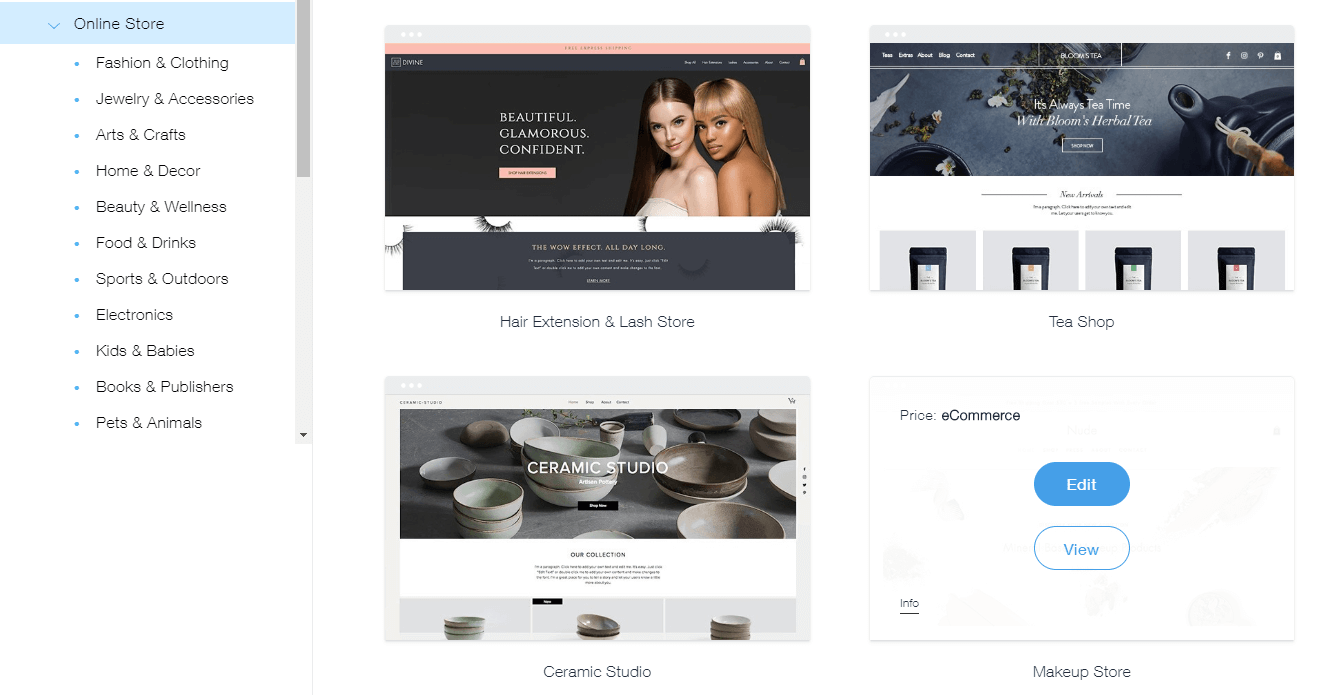 Wix: Wix has eCommerce templates designed by a professional designer. You can open an online store to sell various products. In the course of opening an online store or shop, you have to purchase a plan. You will be able to sell your products from their support. In Wix, you can only open small business shops.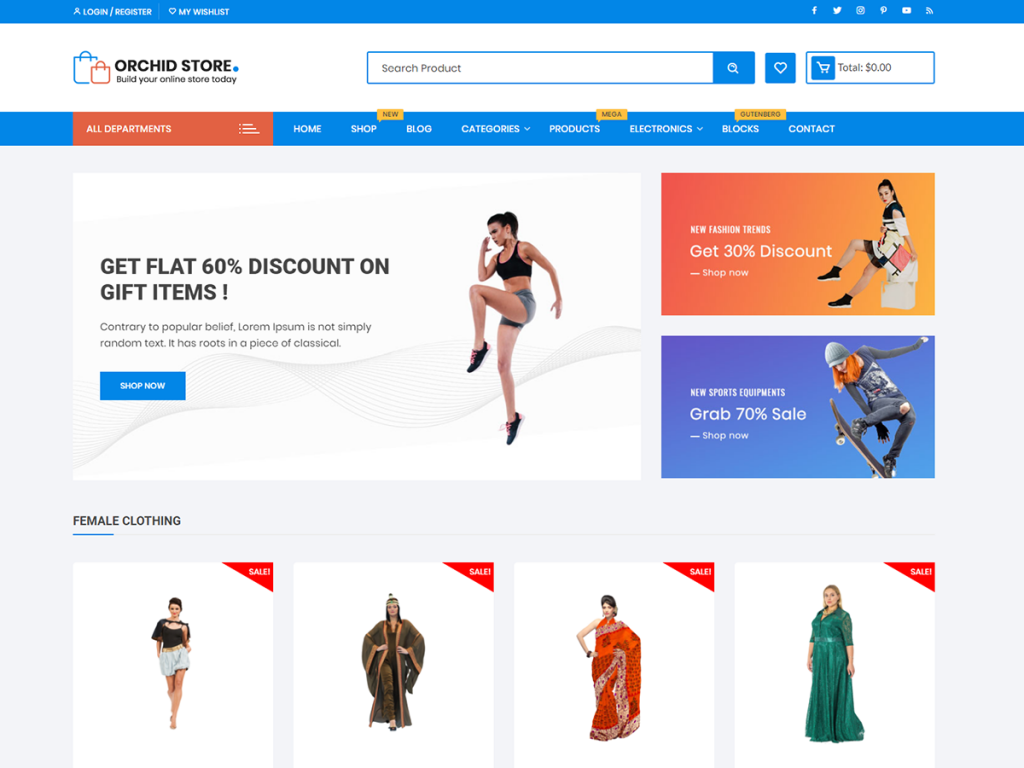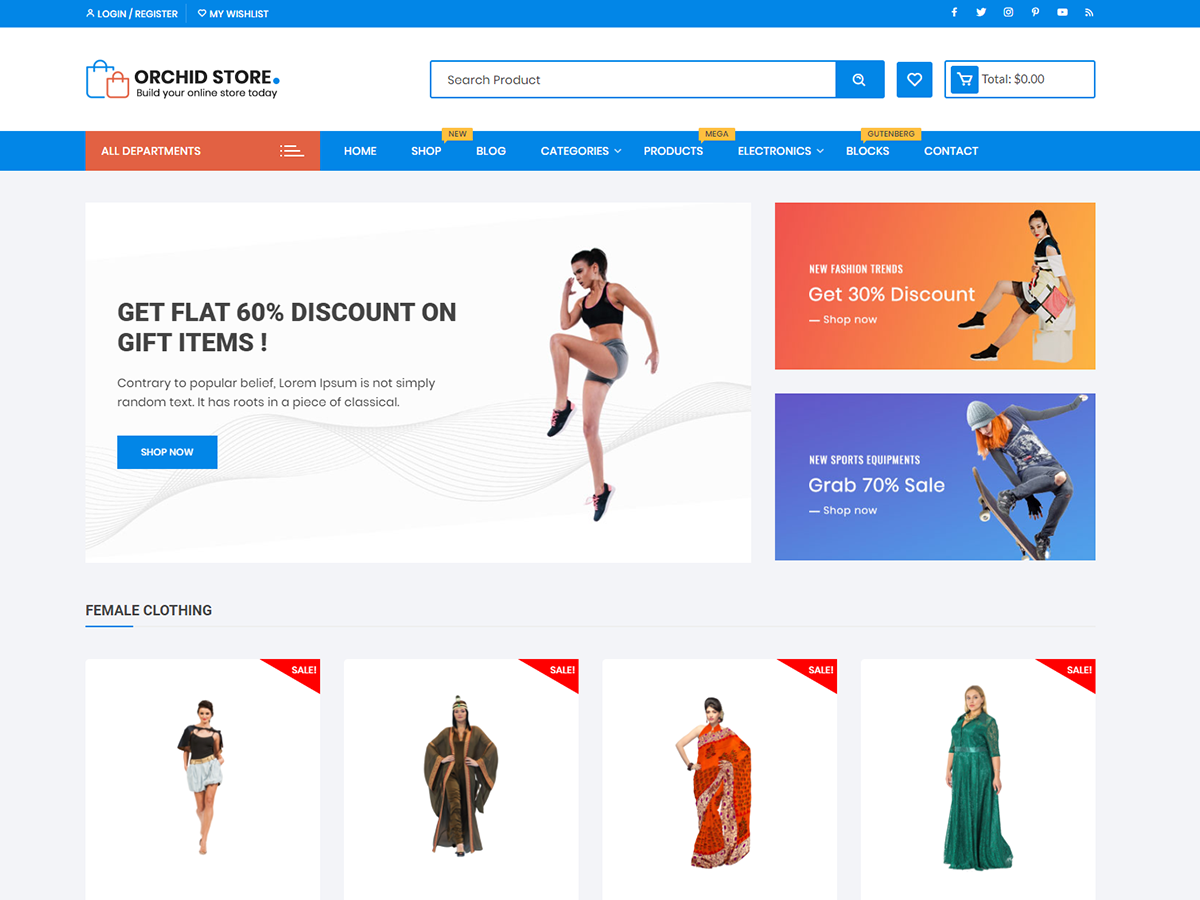 WordPress: WordPress has also lots of themes and templates regarding eCommerce. To open a digital shop you have to install WooCommerce plugins. There are many themes options that can be used for an eCommerce site. It is suitable for both small and large online stores.
Wix vs WordPress, WordPress clearly is the winner. In WordPress, you can easily create eCommerce sites. You don't have to purchase plans or pay for other eCommerce activities. WordPress eCommerce websites can display products with their descriptions. Wix do not display products with product description. WordPress fits for both small and large eCommerce sites but Wix fits only small eCommerce sites.
---
Modification
Modification refers to the changes in codes of a website to change or add the design and features. Modification allows you to have your site the way you see fit. Not everyone can modify their websites nor everyone have the knowledge of codes. You can either hire others or if you are a designer or developer then you can also modify your theme.
Wix: Wix is very strick about the modification of a website. In Wix, you cannot add additional code to your websites. In case you have to change or modify your site then you have to take permission from the Wix. The affirmative sign allows you to have change but they are not responsible if any error or problem arises. You just have back to your original websites. It hardly gives permission to change/modify the site.
WordPress: When it comes to the modification you can do easily. You just have to ask permission to the designer or developer of the theme. Or if you know what are you doing then that permission is also not necessary. Here you can create your desired websites. You can ask to modify your site to the developers at a fair price.
Wix vs WordPress, Wix is a closed platform. Normally Wix doesn't allow to have modification. A special request must be made and the approval process will be troublesome. WordPress doesn't require special permission for modification. You will be able to modify your websites with the approval of the theme developer. Or if you know to code then you don't require those permissions. So WordPress is the winner.
---
SEO
Search Engin Optimization (SEO) helps in ranking your sites in Google search ranking. We can make SEO friendly websites by using both of these platforms.
Wix: Wix has its own SEO that helps to rank the websites in Google search. Wix has made it easier to support its users for filling meta descriptions, SEO titles, arrangements of links, etc. that ultimately helps in SEO. Wix also contains site boosters and visitor analytics.
WordPress: WordPress has also SEO plugins that help to rank your site by adding multiple keywords. WordPress sites are one of the most ranked sites. WordPress has technical coding that helps for SEO up to some degree. It also has made it easier for its users to fill meta descriptions, SEO titles, etc. You can also install an SEO ranking analysis plugin to know the quality of your content.
Wix vs WordPress, It's a draw between Wix and WordPress because both have excellent SEO. The main point you should know about ranking your websites is that you must have great content. Yes, it mostly depends upon your content.
---
Speed
You have been probably wondering which is the fastest among these two. Speed determines the speed taken to open a website. The shorter length of time is more preferable than those sites that take a longer time. Speed is the plus point for us and our website. Speed also depends upon the nature of websites and how heavy they are.
Wix: Wix is all in one web builder platform. Wix websites are fast and speedy. You can also find site booster and apps for increasing the speed of the website. Although Wix has optimized speed it will be a little bit slower than WordPress due to its too heavy built-in features.
WordPress: WordPress is fast and speedy. WordPress also contains speed booster plugins to increase the speed of the WordPress site. WordPress has themes that are speed optimized that helps to optimize the speed of your site.
Wix vs WordPress, Wix and WordPress both have fast speed but WordPress has a little faster speed than Wix. Therefore in speed WordPress wins. In, Wix security every data should be passed down from its security and that makes it a little shower than WordPress. And If your content is great then speed also does not create barriers.
---
Flexibility
Flexibility provides you to have more options, feasibility, more control, freedom, etc. while creating a site. Your site most have to look dynamic with advanced features, and most have the potential to grow.
Wix: When it comes to flexibility, Wix is flexible up to a certain point. Wix helps to create sites faster and provides all the features for you in a short amount of time. You can create business sites, blog sites, eCommerce sites, and many more. Wix offers varieties of templates to create websites and varieties of apps to add more flavor to your websites. You can easily learn and create a website on Wix.
WordPress: WordPress is a very flexible platform. In WordPress, you can make any kind of sites such as publication sites, blog sites, eCommerce sites, business sites, etc. WordPress offers you varieties of plugins, themes, and templates that are large in numbers than other platforms. You can have many options for selecting them. You can also upgrade your sites as well as expand your sites easily.
Wix vs WordPress, WordPress has much more flexibility than Wix because it contains advanced features and layout designs. WordPress outshines Wix in numbers of plugins, themes, and templates than Wix. From WordPress, you can easily move to other platforms and has fewer restrictions. You can modify codes and your sites in the desired look that you wanted. You just have many options and opportunities in WordPress.
Security
Wix: Wix is a closed platform. It consists of HTTPL/TPL encryptions for security purposes. The TPL stands for Transport Layer security that helps to establish encrypted links between a browser and a web server. It is a standard security that protects by keeping the data secret and secure. Wix is timely maintains and checks the security of sites.
WordPress: WordPress is protected with WordFence and BruteProtect. Its security is strong and secure. In WordPress, you have to control and make your security strong. You have probably heard of WordPress websites gets hacked or low security. But in reality that depends on you. If you keep a strong password and timely update WordPress then your websites are hard to hack/ cannot be hacked.
Everything can be hacked. We have heard and learned hacked occurred on Apples, Microsoft, etc. Wix and WordPress both have strong security. But WordPress has better security. Because WordPress is protected with WordFence and Brute Protect. You can also install security plugins to increase the security of your website.
Help and Support
Help and support are need for the website maintenance and for getting suggestions in case of complications. To run a website we need to have support and help. While running a website we have to face lots of problems. To solve and run smoothly we need help and support.
Wix: Wix has full documentation on its sites for guiding its users. Wix supports its users through emails and chats. You will be able to get its dedicated support by selecting your plan. Beginners can easily create websites by using Wix. Wix is supporting its users by providing them with enough resources.
WordPress: WordPress supports its users 24/7. The help from WordPress is great than other platforms. You will be able to get help from its community, chats, contributors, theme designers and developers. Everything you need to know about WordPress is on the internet. In WordPress, you will also find documentation and files that help & guides you to create and run stunning websites.
Wix vs WordPress, The help and support provided by WordPress is superior to Wix. WordPress has a large community and being an open-source you can get a lot of help from different people who are engaged in WordPress. Unlike WordPress, Wix does not have many members and you are mostly dealing most of the things with yourself.
Who is the Winner? Wix vs WordPress.
Wix and WordPress are both awesome web builders platform.
Wix is very easy to use and fast to learn. Wix has drag and drop features that helps to mobilize the elements on your website. Its editor is super easy to use and you can write your content on the actual website. It has a ton of features for creating a that allows you to have more freedom and resources for your websites. As a matter of its apps, it consists of only popular apps that are used commonly by any user.
Wix has 500+ themes and templates specially designed by professional designers and developers. You can create your websites easily but they do not have flexibility. When its flexibility becomes limited it will be harder to handle your websites. Wix can be the solution for urgent websites but it does not provide long-term necessities when you are about to expand your reach. It will be harder to build multi-level and multi-category websites in Wix. Furthermore, Wix websites do not fit every modern screen sizes devices that means you have to work on the design layout for mobile and tablets to make it responsive.
Wix has some down factors such as the Wix platform has a limited number of apps, themes & plugins. It cost more than WordPress and if you need eCommerce site you have to pay as per their policy. It is not as flexible as WordPress. It also has a restriction on modifying the codes of the website.
WordPress is the most flexible platform. I will say again there is the misbelief that building a website in WordPress needs professional designers and developers. You just need knowledge of WordPress and how WordPress dashboard works. WordPress surely is the winner in Wix vs WordPress. Because WordPress provides greater flexibility than Wix. It provides you the freedom to make your desired websites. It does not have a restriction like Wixon modification.
WordPress is like the richest platform when it comes to themes and plugins. You can have many options while choosing the themes and plugins. You can buy themes and plugins if you really need them. You can also change themes easily in WordPress. All the features included in Wix can be found in WordPress. Users tend to come back to WordPress due to its flexibility who initially left WordPress at the beginning phase of the website-building. Therefore WordPress is the Winner between Wix vs WordPress.
If you are going to start WordPress then check out this Managed WordPress hosting Providers,
Or if you want you to learn WordPress Vs Ghost
Thank you for reading my post Wix vs WordPress.
If you have any comments and suggestions feel free to leave them in the comment section below. I will get back to you.